Rate Now
Share Your Experience
Have you seen Dr. Shirley Anain?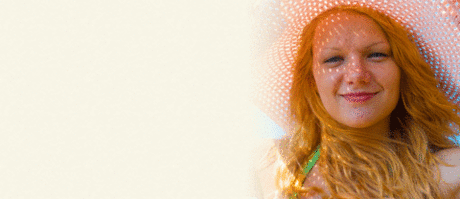 Skin Cancer
Get the facts about skin cancer, including the different types and symptoms.
Quality Rating
Highly Satisfied
85 Ratings with 29 Comments
5.0 Rating
December 20th, 2016
Great Experience
5.0 Rating
December 2nd, 2016
Truly Greatful!!!
Dr Shirley Anain is a very talented and compassionate doctor and an incredibly kind person!!! She has treated me in the past and recently my young child over the past year to remove a fairly large birthmark and we couldn't be happier with the results!!! I highly recommend this doctor and would not think of going to anyone else!!!
1.0 Rating
October 31st, 2016
Incompetent and unprofessional
I had numerous lacerations to my face that required stitches, 2 areas were in my beard. The ER doctor discharge papers stated to have the stitches removed by a plastic surgeon in 5 to 6 days. My PCP recommended Anain. I called her office and was told she would be happy to see me. I went at the scheduled time and was in the room waiting for her, with her PA already there. Anain walks in and sees me for a total of maybe 45 seconds. In a cocky tone she asks why I came to see her for this, why didn't I go back to the ER (remember, she said she would be happy to see me). She interrogates me on this a few times. In a belligerent tone she tells me she can not get the stitches out of the 2 areas in my beard, I will need to shave first. This makes no sense as if I shave I will cut the tops of all the stitches. She tells me her PA will take out the stitches not surrounded by hair, then she leaves. As mentioned, she gave me less than a minute. I ask her PA how to shave without cutting the stitches. The PA of course does not know, because there is no answer. I ask the PA to ask Anain. She goes to ask her but comes back and tells me she can't, as she is already with another patient. I had to make last second plans to see a competent doctor to have the remaining stitches out in an appropriate time (the weekend was nearing and the stitches needed to come out). I work with a number of doctors, PA's, and have talked to 3 other plastic surgeons since this encounter. Everyone is blown away by the fact that a plastic surgeon found it impossible to take stitches out of a hairy area, as this happens on a daily basis in this field and people are not shaved down every time they are stitched up. Horrible attitude, no time given, and incompetent.
5.0 Rating
June 4th, 2016
5.0 Rating
March 9th, 2016
Abdominoplasty success
5.0 Rating
November 19th, 2015
i had a tummy tuck done by dr. Shirley and I feel and look the best I have in over 30 years. I can now walk around and be proud of my body instead of feeling embarrassed and shameful. shopping for clothes is now a beautiful thing. dressing in the morning is a pleasure. I now love looking in a mirror and don't feel repulsive. dr. Shirley gave me back my life. i strongly recommend her and her staff. don't put off the surgery it was so worth it!!!
1.0 Rating
June 4th, 2015
visits good surgery not so good
I absolutely hate to say this but my rhinoplasty was not all I hoped it would be ... ): very sad I went through allot and my nose is crooked the tip is still huge and I still have a bump on the top. Feel like crying I always joke I got a polish nose job and it just needs an alignment. 15 months post op I just went back to get her opinion and I willl go back in another year now.
5.0 Rating
April 15th, 2015
5.0 Rating
October 15th, 2014
FINANCIAL ASST.
I was referred to Dr. Anain by my regular physician and I am so glad and grafeful I did. It was the best thing I could have done and I wish I had know about Dr. Anain a lot sooner as I would have had the surgery sooner. She made me feel comfortable and at ease from the very first meeting. I never felt embarrassed or self conscious. She explained everything to me and My expectations were not unrealistic because of her. I would recommend her to anyone and I would gladly have more surgery if needed if she was doing it. A true professional all the way!!!!!!!
5.0 Rating
October 17th, 2013
patient
From the moment I walked into dr. anain's office I was made to feel comfortable her employees are so friendly and professional, then you get to meet the friendly little firecracker they call "Dr Anain" she is awesome so bubbly and friendly! she will spend as much time with you as needed and answer questions as long as you ask she doesn't make you feel like you are taking up too much of her time like most Dr's do! I had a tummy tuck and I will just say I don't think I could have been more satisfied!!! I will be going back to Dr Anain for any of my plastic surgery needs!!! I could say so much more but it would take all day!!! All I can say is this Dr is wonderful!! She has changed my life!!! If your looking for a wonderful plastic surgeon Dr Anain is the gal for you!!!!
5.0 Rating
May 25th, 2013
Great work!
Dr. Shirley truly understands the importance of minimal scaring when it comes to plastic surgery. I had to have an issue removed from my back a few months before my wedding. Her entire focus was making sure my scar was minimal! She did an AMAZING job! I especially enjoyed working with her because she is a female doctor. She had a lot of comfort and compassion! Thank you Dr. Shirley!
5.0 Rating
January 29th, 2013
Wonderful
Nearby Doctors

Dr. Shirley Anain is similar to the following 3 Doctors near Buffalo, NY.