Rate Now
Share Your Experience
Have you seen Dr. Shirley Pua?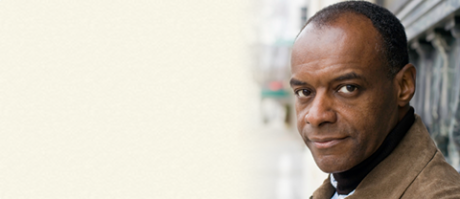 Colonoscopy
Get the facts about colonoscopy, including how and why it's done and doctors who perform the procedure.
15 Ratings with 9 Comments
1.0 Rating
October 25th, 2016
The good doctor was on call the early hours of a Sunday morning and was upset about being needed, so she took it out on me in the emergency room at Mercy on the Lakes facility. Three different staff members gave me different accounts of what the good doctor had planned for me regarding being admitted and treated. When I asked HER about the different stories, the good doctor totally fruited out, first by telling me I was lucky she even responded to the call out and I had to be stupid to question her plan of action. The following night around 6 p.m. I was told by a nurse that according to lab results and by talking to the good doctor I was going to need blood . At around 11 p.m the finally graced me and the hospital staff with the "official" orders to proceed. Keep in mind this was after I'd been awake for over 36 hours and hadn't had anything but cold beef broth and ice water for almost 48 hours. Try sleeping in a hospital. The day of my surgery the good doctor didn't as munch as ask the nurses about my condition, let alone tell anyone at the lakes hospital she wouldn't be able to make it to the downtown hospital to do the surgery, she handed it off to someone else...Still haven't been contacted by the good doctor or her office.....Just too bad I can't give her less than one star.. She's about as poor an excuse for a professional as they come.STAY AWAY FROM THIS ONE!!!!!!
5.0 Rating
February 23rd, 2016
1.0 Rating
October 16th, 2013
I will never again visit her office.
A couple of years ago, my wife and I decided it was past time to get our first colonoscopies. I was referred to this clinic since my gp was associated with their umbrella organization. My wife went to a Methodist Hospital affiliated group because her gp was affiliated with them. The difference was night and day. Prior to my procedure I had to drink a FULL gallon of that stuff to clean you out. I normally don't drink much of anything, but they insisted there were no options, even when I asked about the option with a half gallon plus pills and told them I was not capable of drinking a full gallon. They said the half gallon product had been pulled from the market. A couple of months later, my wife was prescribed the half gallon plus pills product. So much for no longer being on the market. It was a struggle, but I was able to drink the full gallon. I arrived on time, but talked to the receptionist too long so I went to the back a little late. I really caught flack from the staff in back for that. They rushed me into the procedure room and I really felt they had zero concern for me as a patient, this was just a mass production business to them. During the procedure, they apparently yelled at me because I had not done a good enough job in following the before-appointment instructions. I had followed them to the letter, even though it was very difficult for me. I had even called the nurse before my appointment to answer a question to be completely sure I had done it perfectly. That question was necessary because the instructions contained misleading information. I am told that they had to start over because of this problem and that meant I was under the medication for much longer than usual. To this day, I have increased memory problems because of that. Since that changed starting the day after the procedure, there is no question the damage was done during the procedure. My wife's doctor talked to us before her procedure. He did a great job of explaining everything to expect. He stopped by to talk several times in the recovery area. The staff checked with her several times to make sure she was comfortable. I felt he and the staff truly cared. Again, night and day difference. I will never go back to Dr. Pua's group again.
1.0 Rating
November 7th, 2012
2.3 Rating
February 9th, 2011
One very disappointed patient!
I had no personal time with this doctor at all. I was met by her nurse. She interviewed and checked me over then had my appointment set up. During the entire process, she wrote things down, repeated them and I had to correct her several times. I am still not sure she had the right information. I first met the doctor as I was on the table and going completely under then again as I was awaking extremely groggy. My daughter spoke to her briefly. She didn't diagnose my problem, though she did find something that was of interest for me to go further. For that, I gave her 2 stars.
5.0 Rating
December 6th, 2016
5.0 Rating
December 6th, 2016
5.0 Rating
October 19th, 2016
Nearby Doctors

Dr. Shirley Pua is similar to the following 3 Doctors near Clive, IA.