Rate Now
Share Your Experience
Have you seen Dr. Shishir Dhruva?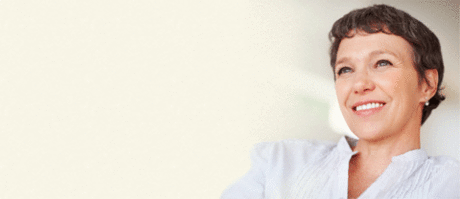 Fibromyalgia
Get the facts about fibromyalgia, including the symptoms and conditions that may be related to it.
21 Ratings with 9 Comments
1.0 Rating
June 2nd, 2017
Wrongly Discharged as a Patient
I was Dr. Dhruva's patient for a number of years and I took my medication agreement with him very seriously. I made sure not to accept any pain medications from my dentist or any other doctor, VA or otherwise. Walgreens mixed up my record with that of another patient and although Walgreens admitted to the error, Dr. Dhruva still dropped me as a patient. I was suddenly forced to search out another pain management doctor who was acceptable to my insurance and who would accept me as a new patient. This was not easy and it took time. I am extremely disappointed by the callous way I was discharged/treated especially since I never violated our agreement and I was entirely innocent of any wrong doing.
5.0 Rating
July 18th, 2016
1.0 Rating
March 24th, 2016
Every time I go there its like the first time
I have been a patient for maybe 10yrs Dr Iranpoor was a wonderful Dr and a very kind soul. after he left I was left with Dhruva things went on sort of ok until about two years ago and I began seeing a very negative attitude from Dr Dhruva. I think he is burnt out. Over the years I have had many RFL treatments I will not let him touch me ever again after my last meeting with him and he looked at me with so much disgust on his face. I started weening myself off of pain meds because I read in the newspaper that this is what was happening and because I am older and worry about the effects on my liver and kidneys. All the years his office wrote me narcotic pain meds they have never sent me for any blood test to see if my body was being affected by all these pills. The sad news in there are fee Dr in Redding dealing with pain especially in older folks and God knows you can't live a long time without having some breaking down of joints or accidents. I am still in pain but hope that time and the medical world will find new ways to deal with people like me. Please do not let this unkind Man touch you or make you feel less than a whole human being. I love what staff and wife he has left and feel sorry for them because he is going down down down.
3.0 Rating
June 12th, 2015
I was a patient for 5+ years. Walgreens mistakenly gave the doctor the prescription history for another patient instead of mine whose actions would have violated my medications agreement. Even though Wallgreens acknowledged the mistake and exonerated me, the doctor's wife still dropped me as a patient. I was forced to search out another doctor. It was obvious that Mrs. Dhruva ruled the roost . I always felt as if they were doing me a favor by even seeing me.
1.0 Rating
August 6th, 2014
No Pain Management!
Usually see Nurse Practitioner not doctor. She doesn't listen to you. They do not follow through with work comp on treatments they say need to be done. I have chronic lower back pain and neck pain which is incompacitating. They refuse to try an anti inflammatory medicine or pain medicine. Have been going here for several years and trying to find another doctor since he WILL NOT refer me to another doctor at my suggestion. Would not recommend him to anyone. Did not put my name as I am still seeing him.
1.0 Rating
July 22nd, 2014
Dr druva hurt me
Dr Shishir Druva is the worst dr that I have ever seen. Druva treats women as maggots. It is as if he was living in India and all women are untouchables. He told me I was faking my pain , even though I had 4 MRI,s one ct, and a disogram documenting my injuries. Run from this guy he is a walking malpractice suite .
1.0 Rating
December 11th, 2013
I have been a patient of Dr. Dhruva's for well over a year. Today was the first time I had an actual appointment with Dr. Dhruva. He usually has his P.A's or Nurse practitioner's see his patients. The problem with that is every month, there is a new P.A. or a new Nurse Practitioner to have to tell your entire medical history. I have had two fractures & a portion of my vertebrae is missing from my injury. I need surgery for my spine to heal as it did not heal properly. Trying to get this office to send you to a surgeon is next to impossible. If by chance they can figure out how to do the referral, then they send you to a doctor who doesn't know how to fill out worker's compensation forms!!! Approximately six months ago, I asked to be referred to a second surgeon as the first one still could not fill out the forms. I was told by Dr. Dhruva that he would refer me to San Francisco. About three months later, I asked to have an appointment with Dr. Dhruva himself. IT TOOK THREE MONTHS! I finally get there today & almost immediately, he began to raise his voice & told me "I AM GOD, I MAKE THE DECISIONS." I told him he was being out of line by raising his voice at me & talking to me like a dog & he then said, "I AM BETTER THAN YOU, YOU ARE BENEATH ME!" VERY BAD EXPERIENCE, THE PAIN I FEEL EVERYDAY IS MADE WORSE BY PEOPLE LIKE THIS! I WAS A CALIFORNIA PEACE OFFICER FOR 20 YEARS, & RETIRED AIR FORCE VETERAN, NEVER IN MY LIFE HAVE I TREATED SOMEONE SO POORLY!
1.0 Rating
July 15th, 2013
Do not go to this doctor!
My first visit will be my only visit with this physician. It was an awful experience for me. Before he examined me or read any reports from my previous physicians, he said my diagnosis was incorrect. He was not informed well enough at that point and made an assumption which he carried through the rest of my consultation. After he assumed my diagnosis was incorrect he proceeded with a physical examination that was so rough it made me cry and he continued to poke hardly even as tears were rolling down my cheeks. He also made very unprofessional remarks to me during the consultation. He is not a nice man nor a good physician. I waited 6 weeks for this appointment and was so hopeful that he might be able to help me. Not only did this not happen, because of him I left his office in tears.
5.0 Rating
December 21st, 2015
1.0 Rating
September 30th, 2015