Rate Now
Share Your Experience
Have you seen Dr. Shivkamini Somasundaram?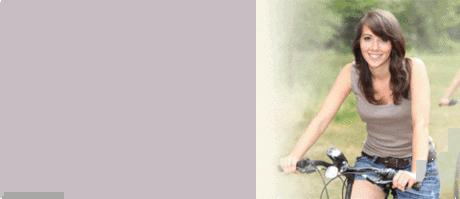 Endometriosis
Get the facts about endometriosis, including symptoms and parts of the body that may be affected.
39 Ratings with 13 Comments
5.0 Rating
August 21st, 2017
Loved her!
5.0 Rating
February 18th, 2015
Dr. mini
1.0 Rating
February 3rd, 2015
Post Op DISASTER!
I recently (as in 4 days ago) had a laparoscopy done for my endometriosis. I ended up being admitted because my pain was out of control, which was not normal for me. I had plenty of surgeries in my lifetime and I have never been in as much pain as I did coming out of this lap. Anyways, they admitted me and continued giving me 5 mg Percocet but I was still in immense amounts of pain. I was literally screaming to the point where the oh so kind nurse came in and told me if I don't be quiet she is getting security. (What are they going to do?) Dr. Mini came in to see me that night as basically told me that I was a drug addict and thats why the medicine wasn't working. WHAT?! I just had a surgery done, no 5 mg percocet is going to work, especially if something is wrong (which they still havent checked) Mind you, it's been over 6 hours since my last percocet she had the nerve to tell me I was only allowed to have ibuprofen from now on and that I could go home...AT 2:30 AM! So I called y boyfriend and he came and got me... I couldn't believe that this doctor that wasn't even MINE came in and told me that I had built a tolerance and that I was addicted...Freaking Ridiculous. I will NEVER go back.
1.0 Rating
July 31st, 2014
Do not go here
5.0 Rating
June 7th, 2013
loved her!
I can't say enough nice things about dr mini! She has the best bedside manner! She always answered my questions fully and made me totally comfortable through the whole pregnancy process! I continue to see her for gynecology and will have her deliver any children in the future as well! Ashley the nurse is a wonderful person with a great bedside manner as well. Adrianna is a little short with you, but is good at her job.
5.0 Rating
May 16th, 2013
5.0 Rating
May 22nd, 2012
Dr Mini...Patient Advocate ... LISTENS to her patients!
WOW.... What a great place for women! I have been impressed since day 1 with the personable front office staff, always helpful no matter the question they give/found me an answer! Dr Mini wks with a great direct pt care team! Ashlee Melissa and Adrianna whom all were very personable maintaining professionalism and accuracy regarding the pt. care they provide.. They made some an uncomfortable situations "ok" .... Dr Mini is A TRUE PATIENT ADVOCATE ! The wait was no more than 20-30 min once I was called back I felt as though I was the only patient in the office at that time! I received top notch care with much attention to detail! Dr Mini has changed my life I am no longer in pain...Dr Mini Thank You for being my doctor and looking at the "whole" me... I enjoy my appts from the min I walk in untill the moment I leave. I would recommend Dr Mini and her team to every women... She helps you become educated about your own health/care always willing to take the extra step. I orig went for a second opinion and I will never look back!
5.0 Rating
February 6th, 2012
Awesome Surgeon! Dr. Mini is Top Notch and so is her staff
Dr Mini Somasundaram, Adrinna, & Ashley are wonderful. They were extremely caring and wonderful during my pre-and post surgery appointments. Their communication with me and each other is phenomenal They were always on the same page with each other with what was going on with me. They always took the time to answer my questions. They were excellent about returning phone calls.I have never seen a group more caring then them. They were so supportive! Dr. Mini is an excellent surgeon---I had more pain before my hysterectomy and hardly any after surgery. I highly recommend Dr. Mini and her staff---They are top notch!
5.0 Rating
December 21st, 2011
Aweswome
1.0 Rating
July 27th, 2010
Do some research before you pick a physician
Dr. Mini's personal nurse is extremely rude. I had a high risk pregnancy and therefore many office visits, most of them involved an encounter with her. Often times my symptoms were not conveyed to the doctor through this nurse. On more than one occasion she was purposely rough when taking my blood pressure with the cuff. The rest of the staff was excellent including Tara the nurse practitioner. I was not happy with Dr. Mini's communication skills. She seemed overbooked and often forgot to mention to me the things she charted, ie I was measuring small, I was dilated 1cm. The nurse brought them up at subsequent visits. After an emergency c section the Westerville hospital nurses couldn't reach her to get my written orders like IV removal and staple removal. My chart read failed forceps instead of c section and much of the hospital staff had to be told and retold by me that I had a section. There are other issues that I don't wish to mention. Where is the pilot on this plane
Doctor's Response
We hire, recruit, and develop our staff to provide quality, consistent care to all of our patients. It's unfortunate that you had a mixed experience with us that was complicated by confusion at the hospital. We are constantly working to improve our data-sharing process and communications with our hospital partners, recently implementing a 100% electronic interface with Riverside Methodist Hospital to reduce clerical errors. If you would like to discuss your concerns further with our practice administrator, please call us at 614-583-5552 or email us at contactus@cwc4women.com.
SHOW
1.0 Rating
June 26th, 2010
Bad on dependency
if you are looking for a doctor whom you can depend and trust .... Please Run away from Dr.Mini and her Practice. they are the worst I have seen. You can always get better doctors in Columbus than this lot !!
Doctor's Response
It would be nice to understand the basis of your concerns so that we may reply thoughtfully. We strive to maintain sound one-on-one relationships and provide compassionate, personalized care with all of our patients. If you would like to discuss your specific concerns, please contact our practice administrator at 614-583-5552 or via email at contactus@cwc4women.com.
SHOW
5.0 Rating
May 11th, 2009
Great staff