Rate Now
Share Your Experience
Have you seen Dr. Shubhada Kode?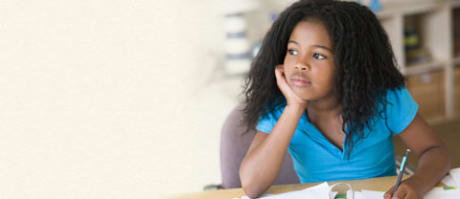 ADHD
Attention Deficit Hyperactivity Disorder (ADHD), including the different types and who gets them.
29 Ratings with 12 Comments
1.0 Rating
July 25th, 2016
No bedside manner when dealing with change management
She asked me 10 questions and totally reversed my diagnosis from 15 years ago and gave me medications that made me sick to my stomach and stopped my previous script. I was borderline suicidal for the first time in my life and she refused to put me back on my medication until she could see me 2 weeks from now. Pathetic
5.0 Rating
June 18th, 2015
Dr. Kode is an excellent phyisician who cares about her patients . I would strongly recommend her .
1.0 Rating
January 20th, 2015
My last appointment was last 10/2014!!!! And I will never return to her. She doesn`t have a patience to listen to you, she always worry about her time on the clock, my appointments last no more than 10 minutes! She just wants to know about the drug if it is work or not! If you try to say some thing more, she interrupt you! She doesn`t allowed me to express the way I am feeling. So, I decided to see another Doctor!
5.0 Rating
August 26th, 2014
Both caring and ethical
Dr. Kode is overall an excellent choice. She can come off condescending at times, which initially I found frustrating, but after several years I believe this is part of her practice as a physician. Dr. Kode is an ethical doctor with boundaries. She is cautious in her approach and treatment starts gradually. Don't schedule an appointment if you think she'll follow the treatments of your previous providers. I've had ADD all my life, and she initially refused to prescribe me controlled-medication I've been taking for years. It was only after several appointments and tests did she confirm the diagnoses. Yes, this was frustrating, but I believe it's part of her morales as a physician. Her diagnoses are overall outstanding in the end and her treatments both effective and life-changing. Give her a chance and she's an excellent long-term provider, just don't expect to initially be wowed or abundantly medicated.
1.0 Rating
November 11th, 2012
Condescending and Combative
I saw Dr. Kode once and will never go back. She was condescending in the way she spoke with me, assumed I was coming in with a hidden agenda and made a point of telling me all the things she was NOT going to do for me. She wanted to prescribe anti-depressants when I had expressly told her how poorly I had reacted to anti-depressants in the past. She came across as extremely cold and uncaring.
5.0 Rating
October 26th, 2012
found the right medication for me
5.0 Rating
August 14th, 2012
1.0 Rating
June 13th, 2012
very disappointing
I went to see Dr. Kode a couple times and rather than addressing my personal anxiety issues all she did was spew words from a book, tell me what she won't do for me, and only caused more anxiety. She was condescending and combative. I will not ever go back to her, nor would I recommend her to anyone.
1.0 Rating
March 9th, 2012
Poor experience
Working with Dr Kode cost me my business,marriage, car, and reputation.She took a General Practioner's diagnosis of depression and continued medication that my body could not tolerate. I movedto California and was almost immediately diagnosed with sleep apnea (that treatment took care of the problem)
5.0 Rating
July 28th, 2010
Would recommend
1.0 Rating
January 12th, 2010
Needs Improvement
I met with Dr. Kode for just over one year. She always seemed to be in a hurry, with the average appointment lasting for 10 minutes. She never followed up with me outside of appointments (even when I was hospitalized for psych issues), and she never bothered to learn my name (despite several reminders). I know this era of HMOs has most doctors on a very strict schedule. Nevertheless, she is the only doctor I know who does not even make an effort to feign interest.
5.0 Rating
January 10th, 2009
Outstanding physician