Rate Now
Share Your Experience
Have you seen Dr. Sijo Parekattil?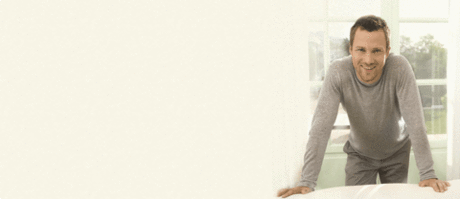 Erectile Dysfunction
Get the facts about erectile dysfunction (ED), including the conditions and medications that can cause it.
Quality Rating
Highly Satisfied
92 Ratings with 36 Comments
5.0 Rating
August 20th, 2017
My experience with Dr. Sijo Parekattil
In this day and age of our world when so many are saying what is wrong in the world I would like to tell you about a person who makes people's lives right.....Dr. Sijo J. Parekattil, is hands-down one of the best medical doctors I have seen for my urology needs. His demeanor and bed-side manner are best described as calm, positive, thorough, attentive, flexible, and personable and extremely caring. I saw him for a urinary tract problems and kidney stones. Dr. Parekattil, made me feel comfortable and relaxed on that very first visit , and asked me questions about my life, health and symptoms which previous Urologist had never done before! We also discussed my issues and concerns to address the problems that I was experiencing and he made recommendations as to what he felt would be the best treatment for my medical needs. I have often found that doctors usually are distracted or rushed when visiting their patients, but not with Dr. Parekattil ! He made me feel that he REALLY cared about my whole being and not just the fact that I needed a physical exam and some other work done. Additionally, I could tell that he truly cared and wanted the best care for me. He has an exemplary medical background and approaches his care with such dignity and knowledge and humility. This is the reason I highly recommend him. He goes above and beyond to care for his patients, and he truly cares about my health and wellbeing. Thank you Dr. Parekattil, for being my Dr., my friend and my advocate. I truly respect and appreciate you!!! Sheri Wade
1.0 Rating
July 13th, 2017
Terrible
They told my husband and I all the things we wanted to here before we spent our money after three years no success we went to get a second opinion and was told my husband has no sperm when calling this doctor back he was not simpathetic to me and my husband he was rude and obnoxious I wouldn't recommend anyone to this place we paid 8500 for nothing's waste.
5.0 Rating
June 22nd, 2017
5.0 Rating
May 15th, 2017
Awe some Dr Parekattil
5.0 Rating
April 13th, 2017
Excellent doctor
5.0 Rating
March 30th, 2017
I was very pleased with Dr. Parekattil's staff who were concerned, pleasant, and friendly. Upon seeing Dr. Parikattil, I was very satisfied with his examination and consideration of my concerns. He was very thorough and gave me a 2 part treatment plan. Upon completion of my treatment and surgery, I have been extremely satisfied with my results. I have had very little reoccurrence of pain. He has also been very consistent with his follow-up. I highly recommend Dr. Parekattil concerning the treatment of groin issues.
5.0 Rating
March 30th, 2017
The best Urologist in the USA!
I'm writing this testimonial because I have been in pain for two years straight and in one afternoon, Dr. Parekattil solved my issue, took away my pain and I am now a much happier person! I only wish I had gone in sooner as I thought i would have to live with my problem for the rest of my life. Dr. Parekattil took the time to explain that my issue was normal and that many men experience this pain after a hernia surgery. He immediately had the solution, we scheduled the surgery and here I am without pain! My surgery was quick and relatively painless! This man truly appreciates his patients, takes his time with them and explains everything. Along with his research and studies in the field, Dr. Parekattil is an expert at what he does and in my opinion , one of the best in the Country. Thank you for putting the smile back on my face Doctor Parekattil!
5.0 Rating
March 13th, 2017
Thank you Dr. Parekattil
5.0 Rating
August 31st, 2016
You have nothing to lose and a new life to gain
After 12 years of constant testicular pain and 2 failed surgeries, I had given up. My wife took charge and found Dr. P. I was skeptical going down to Orlando, but hopeful. After the surgery, I was 100% pain free. Now I can run. I can play with my children. I can enjoy life much more than before! No more self-medicating! No more calling into work because of the pain! No more excuses! Dr. P and his team allowed me to become the me I always wanted to be before I was held back my pain. If you are hesitating, ask yourself, 'what could be worse than my pain now?!' You have nothing to lose and a new life to gain."
5.0 Rating
August 29th, 2016
Prostate Surgery
I want to thank Dr. Parekattil for allowing me to finally get a good night sleep, for the last five years I have been getting up at least twice a night to urinate. After assessing my medical situation Dr. Parekattil determined that Laser Turp was my best option, surgery went very well with minimum post opt pain as I was assured by Dr Parekattil . My post opt follow up visits were pleasant thanks to Dr. Parekattil and his very friendly nursing staff. I rarely get up at night to urinate and can now drink water in the evening. I always had the feeling I was in good hands with the doctor and his staff. I'd like to specially thank the doctors nurse for being very attentive to my needs. I would rate my whole experience 6 stars but they only have 5.
5.0 Rating
May 24th, 2016
Wish I found him earlier
I spent 10 years looking for a doctor that specializes in treating post surgical testicular and abdominal pain. I am so thankful that I found the PUR Clinic. From the first appointment through the surgery and recovery the entire team was very compassionate, sensitive and caring. I finally have relief from years of pain. Dr. Parekattil made me feel completely at ease. From the moment I met him I had complete trust in him. I just wish I found Dr. Parekattil 10 years ago.
5.0 Rating
April 24th, 2016
Truly life changing
I suffered from chronic testicular and spermatic cord pain for over 15 years. The pain increased over time to the point that it substantially impacted my work and personal life. I saw several urologists over the years with no help. After another urologist performed surgery that increased the pain, I researched the subject and fortunately found Dr. Parekattil. Dr. Parekattil was very patient in answering all my questions. I travelled across the country for the surgery that Dr. Parekattil recommended and it was one of the best decisions I have ever made. It has been 2 months since the surgery and my pain has been reduced by 70-80%. The improvement is truly life changing.