Rate Now
Share Your Experience
Have you seen Dr. Silburn Thomas?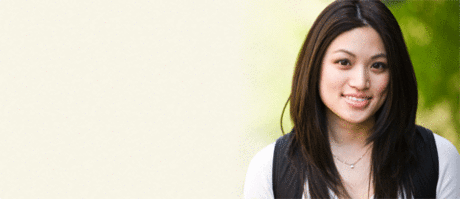 Birth Control
Get the facts about birth control so you can decide which type is right for you.
21 Ratings with 12 Comments
1.0 Rating
July 26th, 2017
He's the Worst and His Wife should be Fired
Him and His WIFE are the WORST. His WIFE is very RUDE and won't answer the Phone even when we were calling from the Hospital with a Doctor to get in touch with him. He misdiagnosed my Mom for a year...Had her going to physical therapy for the pain in Her hip and leg. A year goes by and My Mom decided to go to another Doctor because the pain was not going away. Come to find out, the pain came from tumors in her bones. The New Doctor rushed her to Surgery from his office as soon as he saw results of MRI. Now she is fighting CANCER after suffering for a YEAR under Dr. Thomas' care. If you're looking for a Doctor in Mount Vernon or are currently going to see him, find someone else because he is not on point and risked my Mom's Life. My Mom is the nicest person you wanna meet and his Wife treated her so terribly. He needs to retired before Lawyers make him retire. He won't be in business much longer, trust me. ###k Dr. Thomas
1.0 Rating
August 30th, 2016
Poor Customer Service
Dr. Thomas is a great physician. I was referred to this clinic a few years ago by my then boyfriend and mother (now husband and mother in law) and was happy with the care I received. However, too bad the customer service is horrible at this office. His wife/receptionist is very rude. I called to schedule an appointment for an updated physical because I hadn't had one in years and was told I no longer could be serviced because of uncertainty about me being seen some place else. Her concern was if I had a recent physical someplace else for the year they would not get paid. After repeatedly telling this woman I haven't had a physical any place else and the last time I had a physical was at this office, she continued to question me as if I was a liar. To make matters worse, she insulted me by insinuating that my visit to my GYN for prenatal care is considered a physical and insurances will not pay for a regular physical with a PCP. Instead of her verifying with my insurance company as opposed to making up her own rules, she continued to be discourteous and belligerent. I'm definitely looking into another primary care doctor who places more emphasis on quality over quantity. I have a few family members who are seen at this clinic. I will be sure to let them know as well.
5.0 Rating
August 25th, 2014
Concerned
2.3 Rating
June 14th, 2014
RN
Dr. Thomas is a very well manner person, on the other hand his staff ( his wife) is very rude , She need to realize that its a place of business and we the patient should be treated with respect, She is not in a position to decide when or if Dr. Thomas can call back a patient. Maybe he should consider leaving the wife at home and get a real professor staff member to run the office.
1.0 Rating
February 19th, 2014
Kidney Transplant Coordinator
I called his office to speak with the Doctor regarding one of his patients being evaluated at our hospital for a Kidney Transplant. His receptionist was EXCEPTIONALLY rude and would not help out by faxing over this patients documents. When I asked to speak with Dr. Thomas or leave him a message she told me she would not let me do that and then she hung up on me. This is a disgrace to the patient! I was told by the patient that his secretary was this way and by reading these reviews I can see other people have had this problem. What a shame that one medical professional cannot talk to another medical professional. Unbelievable!
2.3 Rating
January 8th, 2014
Extremely disappointed
I have been a patient of Dr. Thomas for about 10 years, I'm find him to be a kind and gentle doctor who is genuinely concerned about your health. On the other hand his secretary; his wife, is extremely rude and arrogant . She belittles patients and doesn't seem to possess the capacity to speak appropriately to them. I called to make an appointment; she then asked me why do I want to see the doctor. I told her that I think I may have the flu. She then stated that I couldn't come in because I would contaminate the office. Then said "if you took a flu shot, you wouldn't be in this position... the phone is ringing", then hung up on me. It is a shame that Dr. Thomas has her as a secretary, he is a nice man and a great doctor. It is unfortunate that his wife will eventually chase all his patients away.
1.0 Rating
May 3rd, 2013
Couldn't even get an appointment
I called today to schedule an appointment for my father-in-law and the receptionist was rude and would not let me schedule an appointment saying my father-in-law was too sick to see a doctor. When I asked to speak to her supervisor she refused and hung up the phone on me. I was shocked at the behavior of Dr. Thomas's staff. I had heard he was a good doctor. I'm very disappointed to see that behavior is allowed in his office.
2.3 Rating
September 14th, 2012
3.7 Rating
November 4th, 2011
Ms Joanne Webb
5.0 Rating
July 28th, 2010
3.7 Rating
February 2nd, 2010
1.0 Rating
July 30th, 2009
Nearby Doctors

Dr. Silburn Thomas is similar to the following 3 Doctors near Mount Vernon, NY.