Rate Now
Share Your Experience
Have you seen Dr. Ana Ross?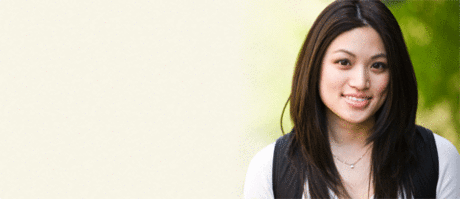 Birth Control
Get the facts about birth control so you can decide which type is right for you.
Quality Rating
Highly Satisfied
81 Ratings with 24 Comments
1.0 Rating
November 13th, 2016
Awful, condescending, dismissing. Behind on her info by at least 20 years, clearly does not keep up within her speciality. If you think you have Ehler's Danlos Syndrome, or any other connective tissue disorder, DO NOT WASTE YOUR TIME WITH THIS DOCTOR!!! She'll just say it's Fibromyalgia and send you on your way.
5.0 Rating
December 30th, 2015
Best care for arthritis
5.0 Rating
November 3rd, 2015
5.0 Rating
February 1st, 2015
Dr. Ross is top notch
5.0 Rating
January 31st, 2015
As a new patient and my first visit, Dr. Ross was very thorough in my examination. She took the time to do her own diagnosis rather than depend on the previous physicians notes. I am looking forward to my follow up visit to discuss the laboratory test results and her recommendation for long term treatment. Living with RA is a challenge.
5.0 Rating
December 17th, 2013
Amazing staff and doc!
My husband has been a patient for 10 years and I have never had anything but great words for their nursing staff. You can tell they are always busy and do rush around a little. I always have to leave a message but they have always returns call. Silvia is very knowledgeable she spends a lot of time with my husband and makes us feel important to her. I highly recommend this office and Silvia.
5.0 Rating
October 24th, 2013
Military
Dr. Ross has treated me for 3 years for an autoimmune disease. After facing immediate separation from the military, Dr. Ross stepped in as my advocate. She actually created my entire medical defense which eventually became the first military medical retention (that I'm aware of) for my particular disease. Dr. Ross and staff goes above and beyond their regular duties to ensure patients are protected and are treated fairly. Dr. Ross in particular is quick, no nonsense, accurate and concise. She doesn't sugar coat your diagnosis or treatment and will be a strong advocate. Leave your ego and sensitivities at the door. She will not lead you astray.
2.3 Rating
October 4th, 2013
Bad experience
The nursing staff was the problem at Dr. Ross' office. I heard them outside the door talking about what they were going to do over the weekend and one was talking about her pregnancy. I could hear them as plain as day. The nurses will not be an advocate for you as a patient so do not expect them to. I had to do all the tracking for my prescription because the nurse refused to pick up the phone and check on the status of anything even though I was told I would be contacted. They received 2 different forms that I know of 1 from my pharmacy and 1 for a pre-authorization. They said they never received them. So I had to call each place and ask them both to resend. Even though each place had confirmation it went to and I verfied the fax number with them. It has been almost 2 months and still have yet to receive my meds and all the while with no help or guidance from them following up on it myself. The fact that I cannot walk without this medication makes me angry that I paid an enormous copay and nurses are supposed to advocate for you and these will not. Any further contact after my visit has been initiated by me.
1.0 Rating
November 15th, 2012
Misdiagnosed both me and a year earlier my mom
My mom is an older, tiny lady who works full time and is extremely intelligent. She had a horrible bone spur and Dr. Ross rudely told her to get more exercise. She's in her 70s, weighs about 115 and exercises daily. Huh? My mom, being a good patient, left and tried to exercise through being literally in tears trying to bear weight. Finally we talked her into another doctor, she had surgery and now she's fine. So okay, mistakes were made.Fast forward to me. I had arthritis, rashes, daily fevers, hair loss - and no idea what was wrong with me. When my first lab tests and xrays came back essentially normal, Dr. Ross went from being helpful to saying (and I quote) "Are you sure you don't have any psychiatric problems?" I don't, but man, that sure gave me some. She also said "you don't seem to have any chronic illness. I don't know what to do with you." For a young mom having trouble walking, I was devastated. I honestly thought I must be psychotic.I went to a teaching hospital, was diagnosed with Sjorgren's (by biopsy), Hashimoto's (by bloodwork), AS (by further xray) and later seroconverted to ANA+... If you have a current diagnosis, I have heard she is fine. But MAN, if she isn't convinced you are sick, she is brutal. I wouldn't recommend her treating my dogs.
5.0 Rating
July 16th, 2012
I've been with this Doctor for 11 years
Always prompt on appointments, spends enough time with me and answers all my questions. She treated my arthritis aggressively and that has stopped it from further damaging my bones.I have been going to Dr Silvia Ross for 11 years and have no plans to change Doctors at all.Silvia Ross is an understanding Doctor who will analyze your disease very carefully and will recommend some good ways to reduce pain and swelling.When I first went to Silvia Ross, I could not use my wrists and hands at all and I could not walk more than a few paces. In fact, I just wanted my arms surgically removed above my elbows because of the pain.That has completely changed for me and I am very physically active and enjoying life once again. (Cycling, swimming, hiking, canoeing, etc.) I am a male in my mid 50's.
Nearby Doctors

Dr. Ana Ross is similar to the following 3 Doctors near Raleigh, NC.