Rate Now
Share Your Experience
Have you seen Dr. Sirona Pruna?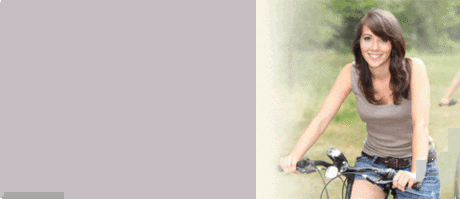 Endometriosis
Get the facts about endometriosis, including symptoms and parts of the body that may be affected.
21 Ratings with 10 Comments
4.0 Rating
July 28th, 2016
Surgery
5.0 Rating
June 21st, 2016
An amazing Obgyn
5.0 Rating
December 2nd, 2015
Impressive
I am so glad I have found her! I had stage 4 Endometriosis and infertility problem that has been solved but lately I was concern that the endometriosis has came back since my youngest one is now 22 month old. I searched for an OB/Gyn in the area who has interest and expertise in endometriosis and I found her at Lamprey Hospital. At my first initial appointment with her, by the time she entered the room she has already know everything about my past endometriosis and infertility history! It was like she has been my doctor for the past 5 years! Very impressive the fact that she studied my file even before she met me! She even knows the surgeon and the specialist I went to for my infertility and endometriosis issues in the past. She then immediately order a pelvic US to check on my endometriosis. She also did a pelvic exam and removed a polyp that she discovered at the same day of my first initial appointment with her. A week after my pelvic US, I met her again and she was thoroughly explain the result of my polyp and the US. She educated me verbally and even showing me pictures and explain everything in details! She makes me feel like she really does care about me and my concerns. Thank you Dr. Pruna! I know that every time I have any concern about my female stuff I would always be able to talk to you and that you would always guide me with your expertise!
1.0 Rating
March 31st, 2014
Stone Age Gyno!
Just awful! Knows nothing about IUD literature from the past decade--told me getting an IUD as a childless 22-year-old was "crazy," and flat-out refused to give me a copper IUD for emergency contraception when I needed it a day before my scheduled insertion appointment because she didn't believe in it, despite many, many high-quality studies saying it's extremely effective. Being up on medical literature in your speciality is part of a doctor's job. The day I came in for my insertion, having taken the misoprostol she prescribed for pain, they couldn't do it because nobody at the office had placed the order--so I had to reschedule and buy the misoprostol again. When I finally got it inserted, neither she nor the nurse would say a word when I asked how much longer the insertion would take while I was in excruciating pain. Stay away!
5.0 Rating
April 30th, 2013
Wonderful Doctor
I can't say enough how much my family and I adore this woman! I will admit, the first appointment I had with her I wanted to switch providers, but I must have been having an off day. It was over the course of a few more prenatal visits I began to adore her! She is extremely knowledgeable and compassionate! When it comes to gynecological or prenatal care, experience and bedside manner are everything, and this lovely Doctor has it! I totally misjudged her during my first appt, I took her advice as criticism only to find years later that I would travel across 4 towns to get to her for my second pregnancy!
5.0 Rating
May 15th, 2011
the best!
Dr. Pruna was on call at the hospital when my intended dr/midwife was not available. She quickly assessed a very serious condition that I was experiencing at full term pregnancy (that others had failed to diagnose) and probably saved my life!We have since chose Dr.Pruna to deliver all 3 of our children and find her to be extremely knowledgable, involved and passionate about taking care of her patients.
1.0 Rating
December 30th, 2010
1.0 Rating
October 23rd, 2010
If you have good insurance, go elsewhere!
Not a very sympathetic Dr.. She and her staff are not comfortable in dealing with people of different religions and cultures. Get ready to be laughed at in your face if you are different in any of these ways. After many visits to this Dr., and her telling me she couldn't do anything for my malady, I made a decision to stop wasting my money going to her. She is not able to deal with common GYN concerns. I wish she told me sooner that she was not competent, instead of wasting my time and money. Her nurses think they know everything about the patients, and they are so far off the mark it's not funny. I'm not a medical person by trade, but I've done a lot of reading, and come from a medical family. I can say the nurses here do not know the current medical trends. Luckily, I have doctors and nurses in my family that have saved me from this office's mistakes.
5.0 Rating
July 15th, 2009
ZH
5.0 Rating
February 16th, 2009
5.0 Rating
March 19th, 2016
1.0 Rating
May 27th, 2015
Nearby Doctors

Dr. Sirona Pruna is similar to the following 3 Doctors near Newmarket, NH.