Rate Now
Share Your Experience
Have you seen Dr. Siyavash Mohandessi?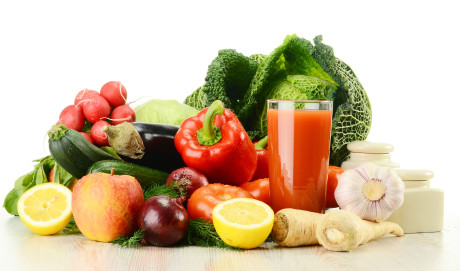 Type 2 Diabetes
Type 2 diabetes is a chronic disease in which your body is unable to maintain a normal blood sugar (glucose) level.
16 Ratings with 9 Comments
5.0 Rating
April 25th, 2015
Dr. Mohandessi
5.0 Rating
December 2nd, 2014
My son has seen Dr. Mohondassi on multiple occasions for sport related issues as well as physical exams over the past 2 yrs. I have found him to be quite thorough in his examinations & has taken the time to ask my son questions to form a proper diagnosis. He is a quiet thoughtful Physician as opposed to super outgoing. I am pretty astute when it comes to assessments of people's character & knowledge of their job, Dr. Mohondassi is a very good Physician!
1.0 Rating
December 9th, 2013
Mechanical engineer
I read so many negative about this Doctor, but I gave him a try anyway because there is no other appointment fix my schedule. he GAVE me wrong advice to go to Emergency Room when there was NO NEED (unnecessary) to go to the ER (according to Department of Health). This cost me $$$ even though insurance cover me 70%. He refused to talk to me and right away type in report said that I AGREE to go to ER. Vancouver clinic take his note to against me. I DO NOT agree to go to ER room, He gave me wrong advice to go to ER room and said I Agree. NEVER NEVER go to this doctor if you want to alive or less cost !
1.0 Rating
October 18th, 2013
Avoid
I've been having an ongoing problem for a few months. I have seen Mr. Mohandessi a few times during my sessions. During one session we had X-Rays taken and identified a cause. I've followed up on appointments, referrals, followed instructions given, taken medication as prescribed. Despite all that, when I ask to fill a prescription for a mild painkiller, he and his staff refused and became less and less involved in my problem. I went online to read reviews, and that seems to be a common occurrence. Despite having a legitimate issue, they acted as though I was just using them for drugs. I could see if I came in off the street, or didn't follow up on any appointments, ignored instructions given, etc... But if you have a legitimate issue, and require a sympathetic doctor, avoid this one at all cost. They will overbill your insurance and treat you as though your symptoms are a joke (Even if they see the cause in tests/X-Rays).
1.0 Rating
August 8th, 2012
1.0 Rating
December 13th, 2011
This is the most RUDE & uncaring doctor I have ever met and due to my health issues I have met many doctors ! He has a "God complex" and is NOT God therefore has no right to treat people the way he does ! It's sad that he is allowed to even be a doctor, doctors are suppose to care about their patients - he DOES NOT !
1.0 Rating
February 21st, 2011
This doctor is the most inept doctor I have ever seen. My nephew has something going wrong that he has no reflexes, has lost all muscle mass in hands and feet, pinkies are curling and his gait is becoming more and more awkward. This doctor said maybe arthritis (xray showed none) or carpaltunnel or may a pinched nerve in the elbow and referred him only to a pain management section of Vancouver Clinic. Are you kidding me???
1.0 Rating
November 17th, 2010
THE WORST DOCTOR I'VE EVER WASTED MONEY ON
My opinion of this "doctor" is as follows:He is a rude, arrogant and smart alec who smirked and nodded as if my symptoms were ridiculous during the entire appt. He treated me like I was a joke and my problems were the punchline. I cannot believe this quack of a doctor is allowed to practice at the Vancouver Clinic! Save yourself the agony, aggravation, and the $$$ and go to a real doctor - one who will not waste your time and money! This "doctor" was the most abrasive, rude and uncaring health care person I have ever come in contact with. He should be ashamed of himself and disappointed with himself for treating patients with such disregard.
5.0 Rating
July 10th, 2016
4.0 Rating
February 9th, 2016
Nearby Doctors

Dr. Siyavash Mohandessi is similar to the following 3 Doctors near Vancouver, WA.