Rate Now
Share Your Experience
Have you seen Dr. Soham Sheth?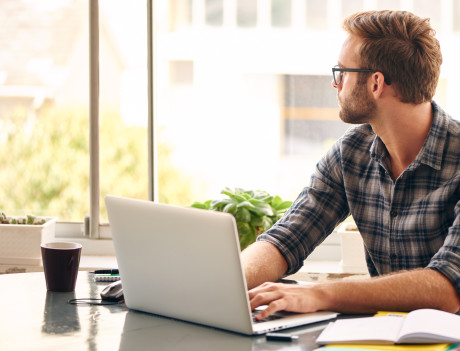 Adult ADHD
Get the facts about attention deficit hyperactivity disorder (ADHD) in adults, including the different types and symptoms of each.
53 Ratings with 14 Comments
2.0 Rating
June 27th, 2017
1.0 Rating
September 17th, 2016
Current Patient
The communication between the Dr. and his nurse are awful, the nurse is taking matters into her own hands and not giving the doctor all the patients information. I was seen by the Dr. and diagnosed with something that the Dr. does not even treat and was never told. Now, I have not only wasted time but money too. Not to mention the amount of pain and suffering I have gone through with my illness. I wish he would have told my husband and I that he does not treat my illness and I would need to go elsewhere while we were in his office. An ER visit later and now to find a new Dr. No communication to the patient, the nurse is rude to the patient, and the doctor does not have another person in the room with him while a patient is in the room with him, so you have no-one to verify what was said between you and the doctor, so I started bringing my husband to my appointments for verification purpose. No patient should have to live this way. He is able to diagnosis, but you have to be careful with his office taking your money and not telling you all the facts. If his nurse does not like you, then you may as well find a new doctor because she is the gatekeeper and she will make your life in that office horrible. She will not communicate properly on your behalf.
5.0 Rating
April 26th, 2016
GREAT DR.
1.0 Rating
December 30th, 2015
Dr Sheth has terrible communication skills, hard to understand. We did not think he communicated so we could understand, felt he was condescending . After he misdiagnosed my wife's condition, and two Drs in his group changed diagnosis he still did not budge on initial diagnosis for three weeks. He is very cool and not very personable. We tried to change Drs after release from hospital but they would not let us change. After we protested the Drs were asked and they still would not let us switch. We now have changed to another practice to get away from dr Soham sheth. If you are assigned a doctor in this practice you are stuck for life no matter how much you dislike, which is very WRONG.
4.0 Rating
September 14th, 2015
5.0 Rating
August 15th, 2015
Great Neurologist
Great doctor! I just have really bad migraines and not sure why.
5.0 Rating
July 17th, 2015
One of the best care I got
1.0 Rating
July 14th, 2015
Absolutely the worst specialist
My experiences with Dr. Sheth from the very beginning have been horrible. He never listened to anything from the first visit. When i first seen him i advised that i was diagnosed with Multiple Sclerosis at the age of nine within the military hospital. He told me that was impossible and that i had arthritis without testing me. When he put me thru numerous test, some i didn't even need, he finally believed me . Then when i expressed the unbearable pain i was constantly in all he wanted to do was perscribe me depression pills and back to back steroids that made me more sick to where i now deal with high blood pressure. I can't take blood pressure pills because it drops my heart rate and the medicine i need to take Geliniya also drops my blood pressure so now im constantly in and out of the ER. Also because of my constant pain my blood pressures rises so there is no winning with this incompetent"Specialist". His response to that was i just need to find ways to deal with my MS. He has no bedside manner and his staff is just as bad. I would not recommend him to my worst enemy. If your ever referred RUN!!!
1.0 Rating
December 20th, 2013
I think he is good at following the normal protocol for diagnosing within a sequence of tests but he does not think outside of the box. He appeared to be listening with eye contact and not saying anything but he hears what he wants to hear. I will go for a second opinion to another neurologist. Dr. Sheth does lack good bedside manner but you don't have to have that if the doctor is good at what he does. He did not recognize the affect my symptoms were having on my quality of life, therefore he did not order tests quickly. I expected a diagnosis or an answer that he could not give me one before waiting two months and still no answers as to why I was having the problems. I could not recommend him.
1.0 Rating
February 12th, 2013
Not a good experience with office or doctor. After a bunch of tests....there was no follow up....visit was cancelled by doctor because I walked in 10 minutes late. Long story that ended in tears! Still in pain...but, I will wait to see someone who cares!!!
5.0 Rating
July 11th, 2012
Excellent care, very accessible, listens to me, helped me lot