Rate Now
Share Your Experience
Have you seen Dr. Sonya Lee?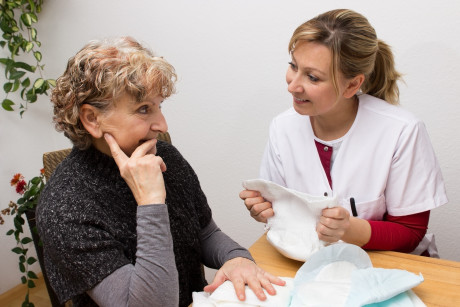 Urinary Incontinence
Learn about the symptoms and causes of urinary incontinence or urge incontinence.
34 Ratings with 16 Comments
5.0 Rating
July 26th, 2017
Excellent GYN doctor!
5.0 Rating
June 8th, 2017
One of the Best GYN
5.0 Rating
March 21st, 2017
Very smart and very nice
5.0 Rating
October 15th, 2015
Excellent Physician and Surgeon
3.0 Rating
April 5th, 2015
I have mixed feelings about Dr. Lee. There was no one I would rather have had as my physician when I had an ovarian tumor; she is an excellent surgeon and returned my post-surgery phone calls personally and promptly and explained everything about my condition in terms I could understand. For general OB/GYN stuff, though, she is friendly but obviously rushed and I feel like I am bothering her when I ask questions. I also got a phone call from her office staff to schedule a colposcopy - Dr. Lee was, again, friendly during that appointment, but prior to it I would have had no idea what it was for if not for Google because no one, including her, bothered to explain it! I was just told to come into the office for the procedure. This is NOT good practice.
2.3 Rating
September 25th, 2013
Poor patient relations all around
After arriving promptly for my wellness exam appointment, I was forced to wait an hour before I finally saw the doctor. She spent literally (and I'm not exaggerating) 5 minutes to talk to me (as a new patient) and "examine" me. It was like I was being serviced at a pit stop! After taking the swabs for the pap smear, I asked her if she will tell me the results. She said, "we won't call you unless there's something wrong." Later when I tried to transfer my records to another doctor, her staff was equally lazy and impatient. They wouldn't provide me with a medical release form of their own and told me I had to get it from my new physician and fax it to them. Once I completed this, I asked for confirmation that they received the paperwork. Again, they refused to initiate any patient contact. I had to call them twice to finally get a confirmation that they had sent my records.
5.0 Rating
February 6th, 2013
Great doctor and staff
Dr. Lee is kind, but to the point. I met her for the first time in 12/12, and within a month or so later, had to return to have test results reviewed. Unfortunately, the results weren't great, but I was able to get scheduled for surgery within two weeks. My recovery period has been great, which says a lot for her surgical skills. She's a great doctor, her staff is polite, and that's all I need.
1.0 Rating
August 9th, 2012
Disappointing
Dr. Sonya Lee was my gynecologist for a little over a year. My general practitioner referred me to her. Although I dearly respect and admire my general practitioner, I left Dr. Lee's office feeling the opposite for her and her practice. Going to the gynecologist is a sensitive issue for me as I've had some issues dealing with hormones and PCOS during my late 20s. When I tried to talk to her about these issues and ask questions, she gave me short, one word responses. She talked down to me, showed me little respect and when she couldn't answer my question, she made no effort to find an answer for me. I was never offered a nurse in the room during the pelvic exam. In my 20 some years going to a gynecolgoist, all female, I've always had a nurse and practitioner in the room during my exam. I wondered about this practice and didn't feel comfortable to speak up during my appointment so I did some research. According to the NY Times and the official AMA guidelines they state, "From the standpoint of ethics and prudence, the protocol of having chaperons available on a consistent basis for patient examinations is recommended."After the third time at her office, I left in tears. I could stand her social ineptitde and her shady practices but I could no longer handle her talking down to me when I had important gynecological health quesitons. Instead of answering my questions, she ran a test and never contacted me with my results. Leaving her office, I immediately contacted my Endocrinologist for a referral to another OBGYN. I've been happy ever since.
1.0 Rating
July 19th, 2012
Yikes!!!
I agree, she travels to the west coast way to much. She's not the same...something is wrong in her personal life.
1.0 Rating
July 19th, 2012
She seemed a bit out of it. Her phone kept ringing, i think there are some things going on in her personal life that would keep her from giving her patients the attention they need. I would go to someone else in the philadelphia area. I have heard that she travels to the west coast every other weekend.
5.0 Rating
December 5th, 2011
5.0 Rating
May 16th, 2011
Great OB/ Gyn
Nearby Doctors

Dr. Sonya Lee is similar to the following 3 Doctors near Philadelphia, PA.

Dr. Robert Wilson

Maternal and Fetal Medicine, Obstetrics and Gynecology

Philadelphia, PA 0.08 mi