Rate Now
Share Your Experience
Have you seen Dr. Sridhar Nambi?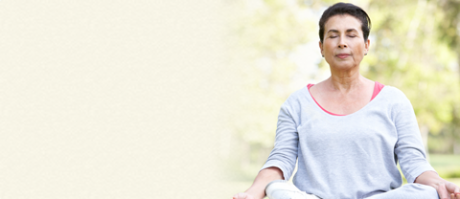 COPD
Get the facts about chronic obstructive pulmonary disease (COPD), including symptoms and complications.
Quality Rating
Highly Satisfied
53 Ratings with 13 Comments
1.0 Rating
January 13th, 2016
I see another Dr in the practice I truly regret I chose this Dr
5.0 Rating
January 4th, 2016
The best doctor
1.0 Rating
November 12th, 2014
Patient
I have been a patient of Dr. Nambi for over 10 years. He is one of the most knowledgable physicians that I know. I deal with a lot of physicians in my occupation and can say he is extremely well educated and respected. HOWEVER, there are a few reasons why I made the decision to recently leave his office. Having a good physician is a good first step however having a physician you can actually speak to on the phone and discuss test results or anything else for that matter is impossible. His office staff is extremely rude and they have no empathy for their patients. It should be embarrassing to him and his entire staff how poorly they manage the communication piece. There are way too many other good endos in the area to deal with the nonsense that takes place in this office. A waste a good talent in my mind.
5.0 Rating
October 7th, 2013
Excellent Physician
1.0 Rating
September 27th, 2013
Female Patients Beware
I was not impressed with Dr. Nambi for several reasons. One of my biggest problems with him was that he did not call a female nurse in before examining me (I'm also female). While he was examining my neck, I was looking at him and he PUSHED MY FACE AWAY while saying "Shhh calm down" every time I tried to look at him. Needless to say, I was not calm and very disturbed by his lack of respect. He attempted to make a diagnosis that was uninformed, incorrect, and not even a real disease (tampon-induced anaphylaxis). I would not recommend seeing him, especially if you are a female patient.
5.0 Rating
April 3rd, 2012
moses Karikala
5.0 Rating
March 6th, 2012
5.0 Rating
August 11th, 2010
Excellent doctor
My experience with Dr.Nambi has always been good. Very knowledgeable and caring. Listens to you and your problems. Does not jump to conclusions about diagnosis. Does a thorough job.His staff are very good.
1.0 Rating
June 4th, 2010
During the initial visit Dr. Nambi spent a lot of time asking questions. I was impressed. The follow up,via phone call came 2-1/2 weeks later, after 4 calls to the office. The follow up visit consisted of changing my daily calorie intake from 1200 to 850 calories! The joint pain and other problems were never addressed. I never went back. I went to another doctor and I was diagnosed with an autoimmune disease. I am on different medications and I am feeling better.
1.0 Rating
October 18th, 2009
agnes
2.3 Rating
July 15th, 2009
I was diagnosed with hypothyroidism over 10 years ago. I have been taking 125mcg of synthyroid, yet still feel horrible.I carefully researched many doctors, and Dr. Nambi was recommended. That's why I was so surprised by what happened. I waited 1 month to see Dr. Nambi and the first visit went very well. He was kind and very caring. But after that... The follow up call and 2nd visit were entirely different. My bloodwork results were sent to his office 4 days after my first appt., yet there was no call back from him or his office for almost 3 weeks. I had called his office and spoke to the staff 4 times within two weeks. They informed me about computer problems and my bloodwork results were on the computer?? In the beginning of the third week,Dr Nambi returned my calls. Then one week later, he left me another message about my tests ( almost as if we never spoke the first time). The followup visit was basically addressing the issue about weight gain, not my constant joint pain, hair loss and no menstrual cyle. He suggested I change my daily calorie intake to 850 and inrease my cardio. I exercise 4-5 days a week with daily calories between 1250 - 1450. That was it. Needless to say I was very disappointed.
Nearby Doctors

Dr. Sridhar Nambi is similar to the following 3 Doctors near Livingston, NJ.