Rate Now
Share Your Experience
Have you seen Dr. Stacey Murray?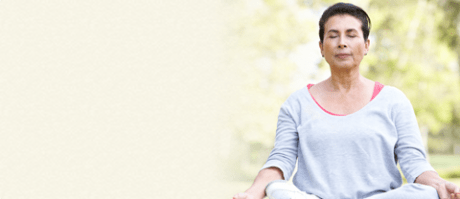 COPD
Get the facts about chronic obstructive pulmonary disease (COPD), including symptoms and complications.
13 Ratings with 9 Comments
1.0 Rating
February 18th, 2013
Awful
Dr. Murray is very unprofessional. I've been to her a few times and she has no clue how to treat a patient. With the exception of one visit, she's misdiagnosed me everytime I visit her. I had an infection the last time I went to visit and she prescribed the wrong medication. I'm so through with her and her attitude. I'd really like to report this woman because she has not grasped the concept of bedside manner or accruate diagnosis. She's forever prescribing the wrong meds. Something really has to be done.....
1.0 Rating
November 20th, 2012
Horrible Doctor
1.0 Rating
January 13th, 2012
Unprofessional. Bases treatment on her opinion of you as a person rather than medical knowledge, which seems very poor. Not a nice person, mean and emotionally hurtful. No interest in finding out your medical problems and does not show any interest in helping you improve your health for a better life. Almost any doctor would be better than her.
1.0 Rating
August 9th, 2011
Previous Patient for 8 years
Works well on a computer, but not on the patient. She rarely touches you. Does an enormous amount of referrals. Poor bedside manner, never smiles. More interested in the high paying insurance claims than the lower end. I am military, and her kickback was to low, so she dropped all military. And never told us, until we went to make an appointment, and the rude girl in the office her aide said, we no longer take military Tri-Care. Wham bam THANK YOU MAMA! I would not recommend her as a vet for my dog, and that I am serious about...
5.0 Rating
August 8th, 2011
Awesome
I read some of the other comments and had to laugh. Getting mad at a doctor because she wouldnt give an antibiotic for a cold to a breast feeding mother sounds like excellent advice and the doctor that gave the antibiotic over the phone is the doophus. Most people today know colds are viruses, not bacterial but apparantly that patient does not. I wanted to write a review about Dr. Murray because I recently brought my mother in who was having symptoms that kept leading to hospital visits. Dr. Murray figured out that my mother kept stopping her depression medication and then restarting it which was causing a withdrawal syndrome. I have since gotten my mother a pill box that I fill for her weekly. I wanted to make this suggestion to others that might have similar problems but to also state how Dr. Murray's questioning led to the diagnosis that had gone missed for months.
1.0 Rating
February 16th, 2011
doesn't listen to the patient
As a person, Dr.Murray seems like a kind enough individual. I am a breastfeeding mother very prone to chest infections and bronchitis. At my last appointment she refused to write me a prescription for an antibiotic and instead suggested gargling salt water and using a netty pot to help me w/ the green drainage that i was coughing up. Of course, I take her advice. I am now currently unable to swallow anything but small amounts of water, talk or eat food at all. When I called back to see if she would please prescribe something asap (I can't eat - my throat is on fire- I am breastfeeding that isn't a very wise combination) I was told that she would only prescribe an antibiotic for me if I had strep throat. I called my OB and they immediately called in a prescription for me. I don't know if Dr. Murray will receive this review but I wasted an hour and a half of my day yesterday and frankly my Grandmother gives the same "advice". I am frustrated with this situation. I do not feel that Dr. Murray had mine or my baby's best interest in mind.
5.0 Rating
March 13th, 2008
Caring
2.3 Rating
March 11th, 2008
I will look for another internist.
During the initial visit, Dr. Murray kepting typing into her computer while I was talking. Her attempts to be humorous during the interview were less than timely considering she had just met me and left me feeling as though she considered some of my questions unimportant and inconsequential. My attempt to express my feelings of being treated in such a manner were met with her stating she disagreed and she had not heard that from any other patients. I can't help but think that others may not have had the courage to state their true feelings believing they would encounter another somewhat condescending comment.
1.0 Rating
September 1st, 2017
Nearby Doctors

Dr. Stacey Murray is similar to the following 3 Doctors near Miami, FL.