Rate Now
Share Your Experience
Have you seen Dr. Stacey Scheib?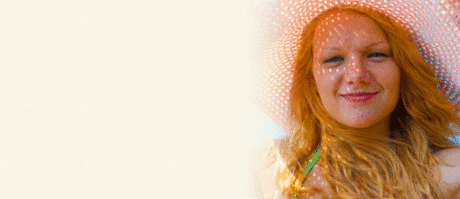 Skin Cancer
Get the facts about skin cancer, including the different types and symptoms.
42 Ratings with 12 Comments
5.0 Rating
December 16th, 2015
Dr. Scheib is a great physician
Dr. Scheib is the right combination of knowledgeable and kind. For most of us when we are seeing a specialist, its generally because we are facing some real challenges. Dr. Scheib clearly explains the issues and the potential interventions in a kind and sensitive way. She is confident and caring, which makes you feel that you will be well taken care of.
5.0 Rating
December 14th, 2015
5.0 Rating
October 6th, 2015
CARING TEAM
DR. SCHEIB IS SUCH A WONDERFUL DOCTOR. I WISH ALL LADIS LOOKING TO DO MYO (ROBOTIC SURGERY COULD COME TO HER. SHE IS INDEED A GOD SENT DOC...WHO CARES SOO MUCH ABOUT HER PATIENTS.SHE BUILDS A SPECIAL RELATIONSHIP WITH AN PATIENT WHO COMES THERE TO SEE HER AND MAKES YOU FEEL SOO COMFORTABLE. ALL HER STAFF NURSES AND RECEPTIONIST ARE ALL LOVE AND CARING PEOPLE . WHICH OTHER DOC'S AND NURSES CAN TAKE A CUE FROM DOC SCHEIB AND HER TEAM AT JHPKINS HOSPITAL. KEEP UP THE GOOD WORK DOC SCHEIB AND MAY GOD CONTINUE TO BLESS AND YOU GREATLY FOR YOUR CALLING IN OUR GENERATION.
5.0 Rating
September 24th, 2015
4.0 Rating
March 20th, 2015
1.0 Rating
March 16th, 2015
5.0 Rating
October 2nd, 2014
Five stars for Dr. Scheib
5.0 Rating
August 19th, 2014
So worth the wait!
1.0 Rating
January 20th, 2014
Misdiagnosed and Mistreated
When I went to Dr Scheib I had specifically sought out a specialist in endometriosis due to ongoing pain and problems. I spoke to one the nurses ahead of time who said Dr Scheib had the expertise I required. The first appointment went ok I was referred to PT and she agreed to continue my Lupron. However there were multiple problems with getting my injections, she ordered the wrong dose, then at another point they didn't order it at all. On at least 2 occasions my injection was over a week late which caused an increase in my symptoms. Towards the end of the end of my injections my physical therapist, my PCP and I all expressed concerns about the potential of me needing another laparoscopy due to my partial symptom remissions, but lack of complete improvement. It was suspected I had more endometriosis, scar tissue on my colon, or also adenomyosis. Essentially I needed a second surgery. Dr Scheib said in no exaggeration that I was just too anxious, aka it was in my head, and put me back on the same med that had failed before. Surprise, surprise after my shots wore off my colon pretty much stopped functioning. My pain was excruciating, due to nerve issues I had trouble walking. No one from her office would return my calls for weeks, and the soonest emergency appointment was three weeks out. Essentially in medical crisis I was completely abandoned with no plan or help. My GP helped me rush into see another doctor, who thought I needed surgery right away. I spoke with Dr Scheib finally shortly after that appointment and about all she could say to 3 doctors and a physical therapists disagreeing with her was that she stood by her opinion and people had different takes. At my surgery it was found that I had some recurrence of the endometriosis, adenomyosis, and scar tissue on both sides of my colon. Surgery was absolutely warranted I had a hysterectomy, the endo removed, and scar tissue removed. She was totally wrong. I have been pain free since surgery 6 months ago, and my digestion has also returned to normal. For someone who is supposed to be a specialist at a top notch hospital, she was terrible in every way. Women with my gynecological issues seek out doctors who specialize in our conditions and in minimally invasive surgery because we have been blown off repeatedly, and called head cases when in reality once were under the knife it is clear we are in actuality very sick. My surgery photos and pathology reports tell the tale. I was very ill, suf Part of what concerns me and why I am taking the time to write out the whole sordid tale is that I have run into several other of her endometriosis patients and they have had similar experiences with her. I don't want any other woman to feel the total desperation I felt when my colon stopped working and I was in crippling pain from my gynecological problems only to get no response from the specialist who was supposed to help fix it.
2.3 Rating
September 19th, 2013
Nice person - too busy
2.3 Rating
September 2nd, 2013
good surgeon, bad doctor
Hopkins was a mess and she did not help. Pre-op and post-op were disasters. Her waiting time was over an hour, and she was inaccessible after surgery.
5.0 Rating
October 26th, 2011
Very through
I am very impressed with my visit here. The wait time was extremely short 5 minutes until I was called back. The doctor didn't spend as much time with me as the student doctor did (Dr Jones) but I was very impressed with them both. They spent 25 or more minutes talking to me and ran a lot of blood work to try and pinpoint the problem. Excellent bedside manner as well.
Nearby Doctors

Dr. Stacey Scheib is similar to the following 3 Doctors near Baltimore, MD.