Rate Now
Share Your Experience
Have you seen Dr. Stacy Mcbroom?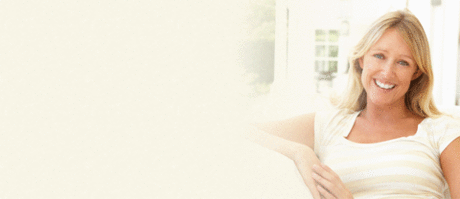 Hysterectomy
Learn about why this procedure is performed, who gets it done, and the different types of surgeries available.
34 Ratings with 8 Comments
2.0 Rating
July 8th, 2016
Long wait
1.0 Rating
April 1st, 2016
The only reason I am giving this woman 1 star is because I have to. I would NOT EVER recommend this heartless so called Doctor to ANYONE. My mother went in to have a kidney stone removed and passed away. After surgery she was in severe pain. 10 hours later they decided they wanted to run some tests and that's when my mother coded for the first time. My mother was unresponsive from that moment on. I watched her suffer and this "Doctor" could not answer any of our questions as to what the happened. My mother was healthy. She was fine besides a kidney stone.
1.0 Rating
July 16th, 2015
1.0 Rating
February 17th, 2014
Rude
1.0 Rating
October 16th, 2013
Rude
The staff were rude !! Especially the receptionist. ! I had to wait three hours to see Dr. M broom and she never apologized .. I won't be going there Again. No wonder most people seek treatment out of town
1.0 Rating
July 18th, 2013
No apologies, no explaination, no sympathy
Earlier this week my mom was in sever pain and thought that she could have a kidney stone. At 5:00 a.m. she was admitted to the ER of a local hospital. By 7:30 a.m. the ER staff along with Dr. McBroom decided to proceed with surgery to remove the stone. Dr.McBroom ordered that my mom be transported via ambulance to the hospital closer to her office. My mom arrived at 9:30 a.m. and was scheduled to have surgery at 2:00 p.m. which was decided before she left the first hospital. My mom sat in an ER room for over five hours while the staff attempted to reach Dr. McBroom without pain medication, food or water. AFTER 2:00 p.m. the staff was finally able to receive orders from Dr McBroom. Confussing everyone, she ordered that my mom dress and WALK upstairs to her office. After sitting in the waiting room of her medical office for over an hour my mom was taken back to an exam room. When asked about the excessive wait time, I was told that they were "squeezing my mom in". Dr. McBroom walked into the exam room and asked my mom, "So you think that you have a kidney stone, huh?", rendering my mom speechless. Without a response from my mom she followed up her ridiculous question with, "So you're not speaking now?!" At which point my mom became emotional. Dr. McBroom then left the room abruptly only to return a few mins later with a hand full of prescriptions, dismissing her and ordering her to call her in the morning if she is still in pain. No apology, no explaination, no sympathy. When I brought my complaint to the patient liason I was given a business card and told that only the patient can file a complaint. I will do everything in my power to educate the public on this joke they call a doctor.
1.0 Rating
March 5th, 2013
surgery patient
I was told I had three Kidney stones by 3 CT scans and went to her she told me I had let them get to large and had to have surgery she did not explain anything. I was told to be at the hospital at 8am i was there at 7:30 am at 5pm I was still in really bad pain in the waiting room with several of her other patients. She finally took me into surgery and when I came out she told my family well I could not find them I wish I could say I did but I did not. She gave me meds but at 9pm we could not get them filled so we went home one week later I had an appointment at 1:45 in her office and was there at 12:30 at 5:30 pm she took me in and told me to get the gown on and she pulled the stent out without anything I thought I was going to pass out. She offered no explanation as to what was going to happen. I ask her what was going on I was in sickening pain she said you will be fine go home. I ask for more info on what happened and she said I have no idea what you mean I did not get the kidney stone in 3 months I will just try again I said there were 3 she said oh my bad I did not read the ct scan I thought it was just one. I made her read the CT she had and she said oh wow there is 3, but you will be fine I will go back in in three months and try for the others but i stretched your ureter so bad it is going to have to heal before I can try for the others. And she walked out. I wish you could give her no stars By far the worst one I have ever used. But now that I am taking to several of her other patients some are having to go to Houston to fix the mess she made of them That is where I am headed now. I have never left a review on a Dr. before but can not see letting anyone else suffer like I had to. The sad part about it is the nurses at the hospital knew she was not going to find anything they told me she does not mind letting her patients suffer and she rarely gets the stones of any of her patients and I got mad at the nurse for scaring me like that. But I owe them an apology they were only trying to warn us.
5.0 Rating
April 7th, 2017
4.0 Rating
April 7th, 2017