Rate Now
Share Your Experience
Have you seen Dr. Stanley Burns?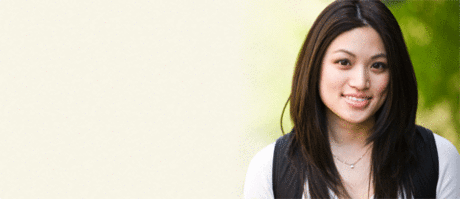 Birth Control
Get the facts about birth control so you can decide which type is right for you.
Quality Rating
Highly Satisfied
27 Ratings with 7 Comments
5.0 Rating
December 7th, 2015
5.0 Rating
October 15th, 2015
Dr. Burns is good
1.0 Rating
June 4th, 2014
Worst Experience EVER
I usually see another doctor in the same practice, and had an emergency issue, so got stuck with Burns. He not only did not address the issue, but was rude, even cruel to me. Throwing his instruments and actually yelled at me. The visit was a total waste of time and money. After sitting in his waiting room an hour and 45 minutes, I should have been the one yelling at him! Obviously Burns has a horrible GOD complex. This experience was so horrible it left me in tears. I not only will never see Burns again, I am changing to a different clinic altogether on the off chance that I would ever have to see this monster again!
5.0 Rating
September 19th, 2012
1.0 Rating
May 17th, 2012
DON'T SEE DR. BURNS OR THE COBBS! My opinion.
I started seeing Burns almost 10 years ago. He was the best doc. The staff (at least 1 of them, the one who you immediately see when walking to the front desk) was always rude to the point of making me cry when going in to be treated for PPD. I changed jobs about a year ago. When they finally realized my insurance wasn't accepted there, I paid loads of cash anyway and gave them the sign-up form and they (the uncaring office manager) said he wasn't willing to fill out the SHEET OF PAPER (literally) to accept my insurance, and that he was dropping me as a patient after TEN YEARS. He didn't even reach out and apologize to me. He was the man who told me I was expecting my first child and put me on medications that made me codependent (meaning I need them to maintain my health). He wouldn't even let me come in and pay cash (which I've done before). I was nervous about seeing a new doctor and when asked, he wouldn't suggest another reputable doctor to see. I trusted him to do at least that much. This has left me still without a doctor because I just don't trust them anymore thanks to him. Such a simple task to fill out a form, and he was not willing to help a longtime patient who has brought in LOADS OF MONEY over the years! SHAME ON HIM, & his RUDE STAFF. The other two doctors who work with him both accept my insurance but they are primarily skincare doctors and didn't seem to care much about me. The one time I saw Dr. Cobb for a upper-respiratory infection, he played it down like it was nothing (minor allergies) and he gave me a sample for some nose spray. Of course, I ended up at the ER to get the antibiotics my body needed. Great doctor, right? THIS PLACE BLOWS NOW. THEY DO NOT CARE ANYMORE! All they care about is how good your insurance is so they can make a wad of cash and send you on your way! I hope they will notice a massive loss of patients as I have a lot of friends who use the clinic and were appauled to hear of this. Many suspect that it is because Dr. Burns is too "giving" with the prescription pad (painkillers, etc) since he does get paid by the drug companies. However I was baffled because I wasn't one of those drug seeking patients. Do yourself a favor..... don't go to Burns! He is not the caring and loyal professional (and friend) that I thought he was. Doctors are supposed to do what they do because they want to HELP OTHERS in need, not make wads of cash, which he does anyway.
5.0 Rating
May 14th, 2012
Aesome Friendly Doctor
5.0 Rating
June 2nd, 2011
Excellent Dr.
can't say enough about dr.burns, he is a wonderful Dr. I would rate him 10 stars if it was there. The staff are always friendly and concerened about any problem you maybe having. I have been seeing Dr. Burns for over 10 years. He's the best there is out there.
5.0 Rating
August 23rd, 2017
5.0 Rating
June 29th, 2016
5.0 Rating
January 21st, 2016
5.0 Rating
September 9th, 2015