Rate Now
Share Your Experience
Have you seen Dr. Stanley Evans?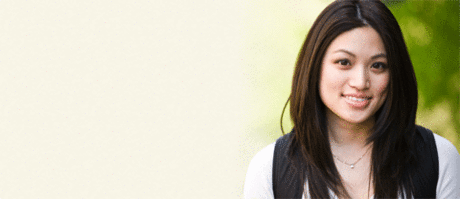 Birth Control
Get the facts about birth control so you can decide which type is right for you.
48 Ratings with 25 Comments
5.0 Rating
October 17th, 2016
Great Doctor and Staff
The front staff is always very friendly. They remember my name and always greet me with a smile and a hello. Great customer service with all the staff. They always ask how I'm doing and take great care of me from the time I sign in and when I leave. Dr. Evans and nurses are very friendly and is always concerned about my wellbeing. They go above and beyond to get me in and out as quick as possible. Dr. Evans is a great and knowledgeable Doctor. He takes great care of his patience. He cares about me and takes the time to get to know me and makes me feel like I'm important. Him and his staff are very caring people. That's hard to find now days. Yes sometimes it's a little slow and overwhelming because they have a lot of patiences but it's worth it because they are good at what they do. I'm happy with them. That's why Dr. Evans and staff has been my primary doctor for over 15 years. He does cancel sometimes but always gets my meds ready so I can come up and pickup that day so I won't have to suffer till I can reschedule. I have never had a problem with him or his staff. Yes sometimes I have to wait a hour to see him but it doesn't bother me because I know he spread thin some days. I can call him direct on his cell if there's a emergency and he always fits me in to see me that same day. No other doctor would do that. He's a great doctor and I hate when people give bad reviews because it's false complaints. I should know I have been going there for 15 years and know him very good. he is a good person that cares. So are his staff. They are friendly and helpful.
4.0 Rating
August 18th, 2016
Good doctor; good staff
5.0 Rating
April 2nd, 2016
Wait times are well worth it......well worth it!!!!
Yeah there is a wait but so what, the time this doctor spent with me made up for it. The waiting room is so nice and plenty of magazines to read......I actually didn't mind the wait. This doctor really made me feel like she cared for my well being. I did not get this treatment from my last doctor. So the wait is worth it to me. The staff was nice and friendly. I read all the reviews and I have no clue why some said the staff was rude.....treat with kindness and you will be treated with kindness. I LOVE this place and will continue to get my medical services from here.
1.0 Rating
March 30th, 2016
Sad that the front desk girl is so rude and hateful and it is tolerated
Love Dr. Evans. Sadly I will not return due to one of the unbelievably rude and disrespectful front desk girls. Was hoping that maybe she was just having one bad day, but unfortunately I have been there several times and every visit she is horrible to the patients. After reading the reviews, clearly I am not the only patient who has been treated so poorly. Dr Evans you need to take a good look of your first impression, she is costing you business.
1.0 Rating
November 17th, 2015
This patient is out of patience
Extremely long waits in overcrowded waiting room, rude staff, Continuous errors made by staff, referals not done, wrong prescriptions renewed, was on 50% overdose for blood pressure meds for several years before it was caught and corrected, but they still authorized refills 2 more times after discontinued, (Dr Evans was quick to state that it probably did not harm me), had to request refills thru the office manager due to lack of trust with other office personnel to do it correctly, numerous instances of miscommunication, misreading dates on lab work, false info, lost faxes of labs, scheduling errors, they attempted to charge me for copy of a report, cancelations due to his emergencies (had to reschedule stress test 4 times because of this), they should have referred me to cardiologist's office initially instead of attempting to do the stress test there at Dr Evan's office in the first place. We are done with him, time to make a change.
5.0 Rating
November 4th, 2015
Mrs.
5.0 Rating
September 12th, 2015
Wow!
I am writing this after first reading the reviews and then going to see him today! Yes, I waited 2 hours( but they warned me on the phone about that) and I can tell you MY two hour wait was worth it. I have been treated like another number for the last two years. This is not a "cattle call" dr or whatever was referenced below. You wait because others know he is worth the two hour wait. We all wait. If you can't wait... There are other doctors but I have never met a Dr. With such great bedside manners and actually cared. I have never even bothered to review the others!
1.0 Rating
June 5th, 2015
1.0 Rating
April 17th, 2015
If you want to be treated like trash speak to the girl at the front desk
I am actively looking for another primary care physician. The Dr. I saw spent 5 minutes with me. Getting prescriptions and lab results is a monumental hassle. The girl at the gate is the rudest young woman I have ever met. I believe she has ice water running through her veins. Find somewhere else. I have known Dr. Evans for over 20 years. I find it incredible that he allows these witches to stay in his front office.
2.3 Rating
June 3rd, 2014
Such a tragically downhill experience
When I started attending the office of Dr. Evans, I thought the place was great. However, as time went on, I started to encounter grueling wait times, a frustratingly rude nurse practitioner, and eventually an equally rude office management staff. They charged me a no-show fee after I waited an hour and a half and eventually had to leave to make it to work on time. Then they failed to inform me of a change in policy regarding my medication, and when I asked why I wasn't informed the month before so I could properly prepare, I was told, "I heard her tell you," as if a he-said-she-said argument held enough water to quell my qualms. The office manager got a terrible attitude with me, failed to address my concerns in even the slightest, and treated me as if my attendance was burdening their office. It was a very unfortunate experience to say the least.
5.0 Rating
March 24th, 2013
Corporate employee
I beleive Dr. Evans to be the best doctor i Have ever known. He cares about his patient's, he tells it like it is, his knowlege of all mmedicines is awsome. I appreciate all that he does for families, there is no better doctor in the area. I would give him the highest rating possible. Thank you Dr. Evans, for all that you do, and for being you.
5.0 Rating
September 26th, 2012
Quite possibly the best physician of my 69 year experience. Super bedside manner. Takes an extraordinary amount of time with patients. Only problem: the fellow is so busy it's sometimes near-impossible to connect with him and office waiting times can be excruciating.But...if you do get to see him, you'll come away impressed.