Rate Now
Share Your Experience
Have you seen Dr. Stanley Castor?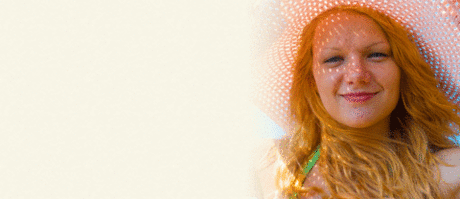 Skin Cancer
Get the facts about skin cancer, including the different types and symptoms.
Quality Rating
Highly Satisfied
60 Ratings with 25 Comments
5.0 Rating
October 4th, 2016
Breast Augmentation
5.0 Rating
September 18th, 2016
The right choice with this physician.
5.0 Rating
September 15th, 2016
Excellent experience
Dr Castor and his staff are the best. My whole experience from start to finish was the best experience every. From day 1 when I walked in the door for my consultation Dr Castor and his staff made sure I understand the procedure and answered any questions or concerns. Dr Castor and his staff was always available when I had any question or concerns before and after the surgery. The doctor was out of the country on vacation an was still answering his emails from his staff when I had an issue. I am so happy with my results and will use Dr Castor again. If you are looking for a great doctor with a an excellent staff look no more, Dr Castor and his staff are the best in Florida.
4.0 Rating
April 13th, 2016
Beyond happy results with ab flank and back lipo. Great pricing , results and bedside manner . Will definitely return for future procedures
5.0 Rating
April 7th, 2016
Breast augmentation Natrelle 410
I found Dr Castor to be very professional and at the same time very down to earth and kind.He answered every question and he address any concerns I had. The office staff is very nice and friendly, I had a breast augmentation, post op day 10 today; already 100% satisfied with my results! Best decision! Everything has been perfect! I would highly recommend him to anyone!
5.0 Rating
January 5th, 2016
Fit 39yr Old THRILLED with Vasor Lipo for Inner and Outer Thighs Results
take fitness and eating healthy very seriously but, no matter how hard I tried I could not change the saddle bags I had. They made my small figure look boxy and there were so many things I could not wear because of them and I had a huge complex because of them. After years of wanting them gone I decided to finally do it. I spent a lot of time researching specific techniques for their removal as well as researching and visiting many doctors. I did extensive research and had multiple consultations over a few months to find the right doctor. When I met Dr. Castor I knew he was the perfect fit and he gained my trust immediately. Dr. Castor was very different from the many doctors I had already met. He was the most down to earth Plastic Surgeon I had met! He was clearly not in it just for money, he cares about his patients and sets realistic expectations. He did not push me to do more than needed or wanted as many other doctors had. He gave me the exact results I wanted and was hoping for. Him and his office responded quickly to my questions/concerns before and after my surgery. HIGHLY recommend Dr. Castor.
5.0 Rating
August 5th, 2015
Happy Client
I visited 3 surgeons before I met Dr. Castor. I did extensive online research, I looked for the best credentials and Dr. Castor had them all. As soon as I had first consultation with him I knew I am in good hands and my surgery will be successful which it was. I am so pleased with results that I can't imagine it can be any better. He is so professional and has great bedside manners! All his stuff is wonderful including the facility. The whole process went excellent from the beginning till the end. I will recommend him to all my friends who will be looking for a plastic surgeon. I believe he truly deserve the highest rating due to his hard work and excellent skills. Thank you very much! I am one truly happy client with beautiful breasts now! :)
5.0 Rating
January 24th, 2015
5.0 Rating
January 17th, 2014
Thank you
I have only had one other surgery, but my experience with this procedures was extremely pleasurable. Dr. Castor bedside manner was kind and pleasant. He made me feel very comfortable. The nurse/assistants in his facility were extremely knowledgeable, friendly. Angela assisted me tremendously with my decisions.She is wonderful to go to and ask questions. Dr Castor lucky to have her. The surgery and follow-up appointments were nice and made me feel like everyone cared about how my surgery turned out. My overall experience was wonderful. Everyone was friendly, I would highly recommend Dr. Castor to everyone. Thank you for making my surgery a success, And giving me my body back. Surgical procedures: Breast augmentation, nipple reduction, liposuction, TCA peel, Dysport to facial muscles. Thank you Dr. Castor Arrie
5.0 Rating
January 14th, 2014
Excellent Experience
I have had the pleasure of having two procedures done by Dr. Castor (a breast reduction and tummy tuck) approximately 10 years apart. On both occasions, my results exceeded my expectations. Dr. Castor is very thorough and meticulous. Dr. Castor and his staff are friendly and go above and beyond when caring for their patients. I highly recommend Dr. Castor for all of your plastic surgery needs.
5.0 Rating
July 15th, 2013
Raising the bar in quality!
Dr. Castor and his friendly staff really know how to 'raise the bar' when it comes to quality service and efficiency. From day 1 the wait time has been less a minute, and they really make the whole experience a pleasant one. With Dr. Castor I never get the impression that I'm being rushed or not listened to. Dr. Castor has always provided me with detailed answers to my pre/post surgical questions and his staff are always on top of delivering stellar service to their patients. Dr. Castor is very kind and always displays professionalism to his patients coupled with just being someone that really is down to Earth and not intimidating! For this, I am absolutely grateful that I picked him for my surgical procedure and will not hesitate to consider him for any additional procedures that I may choose to have in the future. His work and his reputation speaks for itself, I would highly recommend Dr. Castor to anyone considering any kind of cosmetic procedure--trust me, you'll be in good hands with this doctor, No worries!!
5.0 Rating
July 3rd, 2013
Dr. Castor did a great job
Breast Augmentation Wife's comments: 1st appointment - very considerate of the sensitive nature of the surgery - walked through the available choices - accurate account of what to expect after surgery - nurse was very helpful with payment options 2nd appointment - tried on the bra with different size implants and had a definite idea of what I wanted. I wish I listened to the doc and used the size he recommended surgery. I am pathologically shy and it was really hard for me to for breast enhancement surgery. i thought I would never be able to make an eye contact with any of the surgical team. I was so much relieved to meet a most caring nurses and anesthesiologist who cheered me up and gave just the right amount of attention and privacy. I also had hard time waking up from the anesthesia and no one rushed me to leave the facility. Follow up visits The scars healed very well, no issues. As always doc was very attentive and answered all my questions. Husband's comments: Dr. Castor was professional and did excellent work. The procedure went exactly as was described, and I am pleased with my wife's results (as is she).