Rate Now
Share Your Experience
Have you seen Dr. Stanley Tao?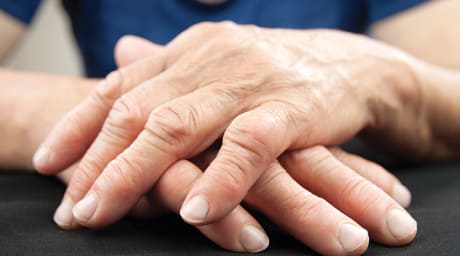 Osteoarthritis
Get the facts about osteoarthritis, including the symptoms and doctors who treat it.
Quality Rating
Highly Satisfied
50 Ratings with 13 Comments
1.0 Rating
July 1st, 2016
Dont believe the hype
Heard rave reviews about this doctor- I learned the hard way not to believe all you hear . He walked into the exam room- blurted out I wasn't a good candidate for surgery - & turned a deaf ear from that point on. Nothing I tried to say mattered, couldn't get 3 words out before he talked over me. His bedside manner is robotic & smug. So back to the drawing board for my injury- guess I wasn't a football player he could get recognized for helping.
1.0 Rating
January 13th, 2016
Dr. Tao spent maybe 10 minutes with me. I have an MRI which clearly shows a rotator cuff and labral tear, yet he spent his time talking down to me, and even told me I was "too old to be worth his time". I am 48. Funny though, he put me back to work on sedantary duty, yet nothing is wrong with me? I wouldn't recommend this doctor to my worst enemy. Still suffering, yet he is supposed to be the best? No thank you. I will go where I am treated as a human being.
5.0 Rating
November 1st, 2015
The best knee surgeon, and human in the business!
5.0 Rating
May 19th, 2015
5.0 Rating
May 15th, 2015
4.0 Rating
April 4th, 2015
apt
1.0 Rating
August 26th, 2014
patient
1.0 Rating
June 19th, 2013
problem forever
My son had Dr Tao to do an arthroscopic knee surgery for a sports injury. He said he could repair the meniscus (longer recovery) or remove it depending on if my son wanted to get back into sports right away. We opted for the repair and decided he would rather be good for life and not just for a season. Within 20 min Dr Tao came out to get me and said he went ahead and removed his meniscus, that my son could play in a month or so. WRONG!!! He didn't go back to playing because he wanted to heal. It has been 5 years now and his knee has given out on him several times, including causing him to fall off of a ladder. He is in pain quite often and has to tape his knee to do simple things around the house, ie. squatting, climbing ladder, etc. A surgery at 18 should have repaired my son NOT cause him problems for the rest of his life.
5.0 Rating
June 25th, 2012
I had surgery done by him on my ACL and he did an excellent job. I would recommend him to anyone!!!
1.0 Rating
March 8th, 2012
He fixed my husbands rotator cuff and afterwards he kept telling Tao it wasn't right. Appt after appt Tao would say just give it more time. Well he ended up doing a manipulation and then that's when all went very wrong! When my husband came out he was bruised from his elbow to his hip. Tremendous pain, He wouldn't give anymore pain meds and wouldn't do MRI. So, more time passes , appt after appt give it more time.....then he said there isn't anything more he can do. It wasn't until we went to a different doctor we found out it was a re tear of the original tear. And also his bone spur wasn't removed. I feel he messed up and didn't want to fix his own mistakes. So we would not recommend him to our family and friends. I am aware problems arise...but I believe the problems need to be dealt with, not tossed aside and that's how we feel...tossed aside!
2.3 Rating
October 14th, 2010
not so good with senior citizens
my sister had her house burn to the ground, broke her humerus the next day ,was in a lot of pain and his comment in reference to her attitude was "she came into my office with a chip on her shoulder". After discussing this while she was in x ray he agreed "to start over" and was much nicer. Following her next visit I will revisit this review.