Rate Now
Share Your Experience
Have you seen Dr. Stephanie Casalman?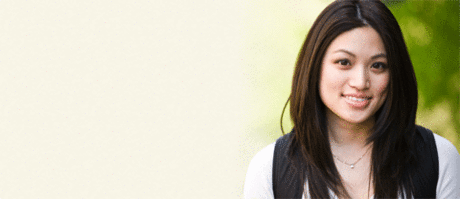 Birth Control
Get the facts about birth control so you can decide which type is right for you.
37 Ratings with 13 Comments
1.0 Rating
March 23rd, 2016
Doctor only sees healthy patients
I took my mother to see this doctor, only to be turned away at the appointment when they learned she needed a referral to a pain management doctor. The fact that she is over 60, has spinal stenosis, bulging discs in the neck, and essential tremors is evidently not enough justification in this doctors opinion to justify for her to be seen. Evidently this doctor only sees healthy patients, and they are not allowed to be in pain or she will refuse to see them.
1.0 Rating
April 24th, 2015
Bad Service
Although I like Dr. Casalman, she is very attentive and seems as if she genuinely cares. Her staff, that's a different story. On 2 separate occasions, I was treated rudely and my situation trivialized. Just this morning, I called to schedule an appointment. The young lady who was supposed to schedule the appointment proceeded to ask some probing questions. When I finished going over what were my issues were, her response was "Well, the doctor is very busy. I'll have to speak to her when she gets back from lunch". I'm really not sure why after the third degree she could not set the appointment. I guess the fact that I was having a hard time breathing and that I felt fatigued wasn't good enough to schedule an appointment and she had to consult with the doctor. Needless to say, I will be taking my business elsewhere. They won't have a third chance to with me.
5.0 Rating
September 11th, 2014
I dont get what I'm reading
5.0 Rating
October 10th, 2013
Called to make first time appointment and was happy to find a quick apt in just a few days. Staff pleasant. Nurse quickly got a previous lab reports that I had failed to bring. Dr. Casalman listened to my questions and concerned, ordered appropriate tests addressing my concerns. Granted it was first visit so the jury is out for now about long term care, but for now I am very pleased.
1.0 Rating
September 5th, 2013
I've been seeing Dr. Casalman for years and as the years go by I get more and more frustrated with the service I get. She spends about 2-5 minutes with me and doesn't really examine me. I am relatively healthy, just a thyroid issue. So I have to do my routine blood work once a year and then come in to have her tell me the results are normal to get a prescription for the year. Unfortunately she never gives me a full years prescription. Usually 9 months worth. When I have to call the office to get a refill, I always have to fight with the nurse who speaks for the doctor. The doctor insists that I get blood work before she'll refill my prescription. I have to remind her every time that I have poor insurance and have to pay $100 just to see her and that I know that I only have to have blood work done once a year. So every year after much frustration and complaining on my part, I get my way. But this year I'm done with it. I'm looking for a new primary care doctor. I would not recommend her or Dr. Bourgalt to anyone. I feel like they just want me to come in to get my money and don't really care about my concerns. Also the front office staff isn't that friendly. I have a very high deductible and the staff is always very confused on what to do about that. I have to wait while they try to figure it out.
2.3 Rating
May 22nd, 2012
1.0 Rating
October 5th, 2011
She doesn't listen to you.
1.0 Rating
August 29th, 2011
I saw Dr. Casalman for chronic shoulder pain/impingement. She ordered an x-ray, then, at the follow-up appointment, told me I had mild arthritis and that I should just continue taking Advil or Aleve to ease the pain. Never gave any other options. Six months later I was able to see a new physician who got to the root of the problem by ordering an MRI and diagnosing a rotator cuff tear in addition to bursitis. Now being seen by an orthopedist. Dr. Casalman does not take the time to listen to your concerns or thoroughly diagnose and treat your symptoms.
2.3 Rating
April 5th, 2011
Follow UP
I saw Dr. Casalman one time, she ordered some tests and I made a follow up appointment, I was called the morning of my appointment and told they needed to reschedule. I did. I was called the morning of my second appointment and told they needed to reschedule again. This time I did not, I am moving on to someone that will be avaialable for thier patients.
1.0 Rating
January 14th, 2011
The most expensive doctor referral service in the world
I went in for a problem with my eye. Dr. Casalman didn't even look at my eye. I mean not even a glance without any scope. She just couldn't care less. Meanwhile, I get charged $100 to be referred to someone else. I don't mind the referral, but at least pretend to look at the problem. It is at best insurance fraud and at worst negligence. Horrible, horrible doctor.