Rate Now
Share Your Experience
Have you seen Dr. Stephanie Cobble?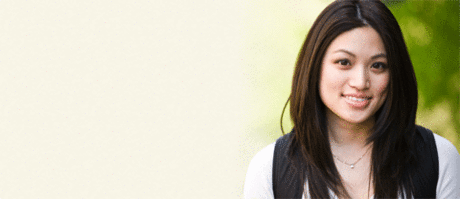 Birth Control
Get the facts about birth control so you can decide which type is right for you.
16 Ratings with 10 Comments
3.7 Rating
April 21st, 2014
I recently saw Dr.Cobble, my appointment came and I was very pleased with her. She took the time to answer all my questions. For the first time, I'm excited to go bck to the doctor. I would recommend her to others. Now, the front desk ladies could use some training but, over all it was a nice first visit. I called the doctor the next day and left a message with her nurse, I immediatley received a call back and it was actually from Dr. Cobble herself.
1.0 Rating
June 6th, 2013
Cold-hearted and cruel
I saw Dr. Cobble for a lump I recently found in my left breast. She felt it for a moment, bluntly stated that I probably had cancer, and moved on to lecturing me about my smoking habit (I started smoking in the 80's and have been trying very hard to quit for the last few years). When I asked if the smoking was related to my breast cancer, she barely suppressed an eye roll and told me that 80% of cases of lung (she stressed the word "lung" and looked at me like I was an idiot for asking) cancer is caused by smoking. She ignored all of the questions I had about my breast cancer and chose, instead, to lecture me about a smoking habit I developed in my youth. I would NEVER recommend this doctor. I left the office crying not because of my diagnosis, but because of the treatment I received while in her care. No one hearing they probably have cancer should ever have to say that.
1.0 Rating
February 8th, 2012
Worst doctor ever
After a recent move I picked Dr Cobble as my care provider. When I went to my appointment she didn't even examine me. Just refilled prior prescriptions. I could have made them up for all she knew. Then she told me I would have to see someone else next time as she didn't see people for... (she listed off about 15 different things.) She didn't seem interested in any of my questions and I was extremely disappointed with the whole thing. Will warn others of her if I have the chance!!
3.7 Rating
August 16th, 2011
1.0 Rating
May 12th, 2011
Mediocre treatment, at best
Dr. Cobble is the first bad doctor I've ever had, so it was really surprising and dissappointing to find out that the physician I randomly picked from my insurance provider list was condescending and ignorant about research & science. How can a doctor select the best diagnosis and treatment when she doesn't understand how research and statistics work? As scientist in the health field, I was stunned to hear her misinformation about science. Although I had no problem with her referral to specialists, she made unprofessional judgemental and condescending comments. I happened to know 2 other individuals who were also patients of Dr. Cobble -- all of us have switched providers. I would not recommend Dr. Cobble to anyone. In fact, my only recommendation about Dr. Cobble is to NOT be her patient.
5.0 Rating
April 4th, 2011
Wonderful Doctor
My three daughters and myself have been seen by Dr. Cobble. She is very thorough and will discuss things with you - but you must be willing to share information it is a two way street. Dr. Cobble only sends patients to specialty doctors when the need arises (beyond the family practice). I recommend her to others.
1.0 Rating
April 13th, 2010
Try another
1.0 Rating
September 22nd, 2009
Waste of a medical degree
If you are looking for a caring, concerned physician, she is not it. Actually, the entire Harvard Family Medical Clinic left a lot to be desired, in my opinion...Everything from the waiting room, the staff, and the building. I waited for over a month to get an appointment with her, as she only accepts new patients at her own convenience and she did not seem too thrilled about it. During my visit, I was seen for a total of 5 minutes. When I, finally, did meet with this doctor, she was cold and unconcerned. I had simple conditions that required simple treatments Rather than treating me, herself, she insisted on outsourcing my every ailment to several specialists. (BTW, one of which, I could understand, but, several, was ridiculous!) Thus, leaving me to think, she is either incompetent, lacked self confidence in her own profession or was in a real hurry. She, also, made a judgmental comment (on behalf of the clinic), bad mouthing the neighbors in their current facility and why they are relocating. I did not feel this was appropriate. I, also, thought it was tacky for a physician to have pictures of her family, which were, actually, advertisements of her husbands real estate company, in her waiting rooms. After the exam, I waited for 20-30 minutes and realized I had been forgotten about in my room. I saw my way to the checkout counter and waited another 10+ minutes for them to locate my paperwork. Needless to say, I left feeling that I wasted my time and money with this medical group. I, quickly, terminated with this group and have, since found a respectable, competent physician and group. My new physician was highly recommended by people I know and trust. I, truly, question the validity of any positive comments left on these sites, as I feel, they may, very well, be placed here by the, actual, physicians or their staff. You decide.
5.0 Rating
September 22nd, 2009
Best care ever received