Rate Now
Share Your Experience
Have you seen Dr. Stephanie Mitsos?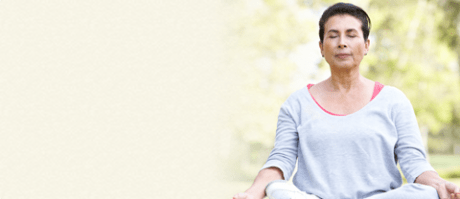 COPD
Get the facts about chronic obstructive pulmonary disease (COPD), including symptoms and complications.
33 Ratings with 10 Comments
5.0 Rating
January 26th, 2017
A Keeper
5.0 Rating
March 21st, 2016
1.0 Rating
April 28th, 2015
rude
5.0 Rating
April 3rd, 2015
Excellent Doc
Dr. Mitsos is an excellent doctor who currently cares for three generations of my family. Often times my strict work schedule does not allow me to make it to the Stanhope office during regular hours, but the doctor has opened her doors during lunch/after closing to see me. Would never see anyone else!
5.0 Rating
March 25th, 2013
Knowledgeable and helpful
I take an active interest in my health, and I truly appreciate that she provides options. I am very against doctors prescribing antibiotics for every little thing. She asks me if I want antibiotics because I know that viral infections don't respond, and I know that doctors can't tell from seeing the patient. However, patients should be aware of their bodies, and may be able to have a feeling about it one way or another. ALL GP's refer to specialists, and the ones she have sent me to are the absolute best and they get me in quickly, which tells me other excellent doctors respect her. Doctors are not magicians or mind readers, and I'm surprised that there are still people out there that don't understand the difference between viral and bacterial infections.
5.0 Rating
September 9th, 2012
Patient of many years
I've been to other doctors before and waited an hour and forty five minutes after my scheduled appointment time before seeing the doctor. Dr. Mitsos never keeps me waiting. Our meetings don't necessarily include a whole inquiry on my kids, work ect. And why should it? I'm sorry, but I'd rather have a doctor who does not over book appointments. Dr. Mitsos is a professional. I like that she doesn't just prescribe me a medicine, but tells me about each and asks which I would prefer. She is a caring, responsible woman, who I know from a personal situation, has SAVED a humans life. Which certain people should take into consideration is that maybe their cold and flu doesn't require that much attention, compared to the other 100 patients she may have with more serious illnesses. I know from a personal life threatening situation Dr. Mitsos is a doctor you can trust. She wakes up each morning, and dedicates her life to helping other people.
5.0 Rating
June 4th, 2012
Great doc that listens to her patients
I like to be pretty educated about what is going on with my medical condition. She never "talks down" to me or over explains. She gives me options, knowing I want to make my own decisions. Most recently I had what I figured to be pneumonia. Hospitals are the LAST place I want to be with a compromised immune system, so she got me into a place for an X-Ray and CAT scan within a few hours. I appreciate that she asks me what kind of treatment I think would be appropriate because I'll research it and have an opinion.
2.3 Rating
June 17th, 2011
Too expedited/Uncaring
I always feel rushed when seeing the doctor. Everytime i ask a question, she seems to blow me off like I shouldn't even be wasting her time. She sometimes follows up after the appointment to let me know test results. But i rarely get the sense that she cares about my well-being. She does the bare minimum of diagnosing, and is usually quick (in my opinion) to refer to a specialist.
1.0 Rating
April 1st, 2011
Doesn't Care About Patients
1.0 Rating
March 28th, 2011
Rude
1.0 Rating
August 1st, 2016