Rate Now
Share Your Experience
Have you seen Dr. Stephen Colen?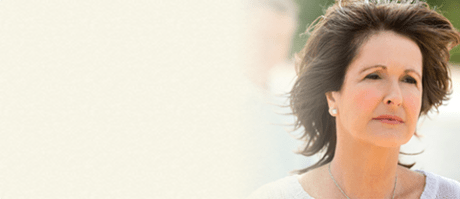 Metastatic Melanoma
The facts about metastatic melanoma, a serious skin cancer, including signs, symptoms & what happens to the body in each stage of cancer.
Quality Rating
Highly Satisfied
23 Ratings with 14 Comments
5.0 Rating
March 17th, 2014
Dr. Stephen Colen is a gifted surgeon with an artistic eye for enhancing the unique beauty in each client. I'm so pleased with my facelift and brachioplasty which has restored the glow of the refreshed and revitalized appearance I had 20 years ago. Not only is Dr. Colen an artist and top surgeon but he is also very kind and attentive- always responsive to my questions. His expert and pleasant staff helped me to feel supported and informed during the entire process. I'm so thrilled and excited that I gave myself this wonderful gift and am so pleased to highly recommend Dr. Stephen Colen and share this treasure with others.
3.7 Rating
October 9th, 2012
Best for Breast ! not so good for rhinoplasty
1.0 Rating
June 1st, 2012
5.0 Rating
July 11th, 2011
incredibly talented
Dr Stephen Colen is by far the best plastic surgeon I have ever been to. I have consulted with many. I have had every problem with my breast impants that you could have. Capsular contractions, symnastia, scar issues only to name a few. After multiple surgeries it is very difficult to find a doctor that is confident and has enough experience to take on the task of caring for a patient with breast that have been operated on so many times.I had a severe case of symnastia from a Dr. that put implants in my chest that were way to large. No Plastic Surgeon even wanted to touch me after seeing my problem. I was referred to Dr. Stephen Colen by one of the top plastic surgeons in NYC. He told me that Dr Colen was the best breast reconstruction Surgeon that there is and that if anyone would be able to help me that he would. He was right. Dr. Colen was honest when he explained that it was a difficult problem to fix and explained that one surgery might not fix the problem 100%. He was wrong. He resolved the problem completely in one surgery.About two years later I noticed that my one breast had a "dent" under the nipple. I was distraught. It made my breast look completely deformed. I thought it would be something I would have to live with forever. I went to see Dr. Colen and he told me that it was scar that had attached to the muscle and was pulling in the aureola. Once again he made me feel like he could take care of it for me. He has a way about him that he makes you know that he will always do his best and be honest about the outcome.I had the procedure today and could not be happier, he did all he promised and best of all my dent is gone!!! He is so experienced and such a good surgeon that a procedure that would be very complex to another surgeon is simple to him. I truly don't know what I would do if I hadn't found him. Anyone that reads negative feedback on Dr Colen should really completely disregard it. I could never imagine any of it being true and I mean that. If you don't choose Dr. Colen you will regret it and land up having to go to him in the future with a worse problem then you started with. I am so grateful to have found him. There is no need to shop around for a surgeon, don't waste your time. Dr Colen is the best.
5.0 Rating
June 16th, 2011
Cautious Patient-Ecstatic with results
Procedure performed: Mini-abdominoplasty, nipple reduction, and breast Augmentation all at the same time. Dr. S. Colen is a complete star, an artist and a professional through and through. Would recommend him highly. I researched Drs for a long time, went to numerous consults with various recommended practices, and hands-down felt he was the most competent, and guess what the research paid off; as the results are outstanding.
5.0 Rating
June 9th, 2011
5.0 Rating
February 3rd, 2011
This year i turned 50 and decided to give myself a gift I had always wanted. I was always self conscious about my small breasts and after 3 pregnancies they really needed help. I asked my obstetrician who to go to at NYU and he told me that the best results were always Dr. Colen's. He recommended implants and a minimal scar lift. Other doctors told me the scars would have to be much larger. I underwent the surgery 6 months ago and I cant even see the scars now. I think Dr. Colen did a magnificent job and I thank him everyday.
5.0 Rating
January 4th, 2011
Amazing!
A couple years ago I had a horrible experience with a surgery I underwent. I went to go see Dr. Colen because I knew I was not going to have the same experiences with him as I had in the past. Sure enough, after my face lift, I now can look at myself and be happy with what I see in the mirror. Thank you Dr. Colen, without your help, I wouldn't be as happy as I am today.
5.0 Rating
December 25th, 2010
I was looking for a plastic surgeon to make my aging face more youthful. When I met Dr. Colen and he explained his procedure of combining a minimal scar facelift as well as stem cell fat injections I decided to have him do my surgery. His staff and facility couldnt have been more compassionate and professional. My results were beyond my expectations and I am now one year after his procedure and I think the results are phenomenal. Thanks Dr. Colen and all his staff.
5.0 Rating
November 11th, 2010
The best. I just had stem cell fat injections to my face 6 months ago. Everyone saud I needed surgery but Dr. Colen performs a special type of fat injection utilizing stem cells which resulted in a correction of my aging. Not only do I look 15 years younger but I feel younger. It was performed in his office with no incisions and jut a few days of bruising. Thank you
5.0 Rating
September 22nd, 2010