Rate Now
Share Your Experience
Have you seen Dr. Stephen Ferguson?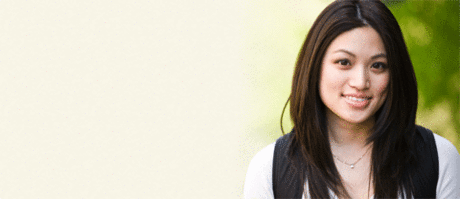 Birth Control
Get the facts about birth control so you can decide which type is right for you.
Quality Rating
Highly Satisfied
15 Ratings with 3 Comments
5.0 Rating
January 27th, 2016
At 51 Best Doctor I've had so far
2.3 Rating
July 12th, 2014
Can't get an appointment when you really need one.
He never returned a phone call and on prescriptions that you have been taken for 20 years and they work and they allow you to live a normal life he likes to play games and instead of putting refills he expects you to come in there every time you need one even if it's only been three months -4 months. When you try to tell him that you have taken a certain medication and it didn't not work he insists that you go to a specialist that doesn't do anything different than what they did 30 years ago. I am a lupus patient and all a rheumatologist does is give steroids and massive amounts of them and other dangerous drugs that have side effects two pages long. They made me far sicker than what I was in fact almost died from taking one of the medications and I just can't get him to understand that. I will never take a medication that makes me far sicker than what I am. I try to eat right and exercise and I only need to see an internist once a year to have my lab work done to get a mammogram ordered have my heart and lungs listen to and to check my weight to see how much fluid I am carrying. In some states rheumatologist are going to be a thing of the past because an internist is just as capable of writing the same horrible medications as a rheumatologist. In fact in this area there's only one rheumatologist and guess where his practice is? He is in with a bunch of internist and the reason for that is is because he could not make a living if he had an office of his own. It is always his way or the highway and in the beginning I really liked him because I really thought he cared about his patients and not one time have I ever called him in the middle of the night nor have I ever called him on a weekend. He wants to send you to a pain management doctor to write hang medication when he is just as capable as a pain management doctor. All he is doing is costing his practice a lot of money but, I am sure the anesthesiologist love it. There is a place for an anesthesiologist when patients have a terminal disease and they need much stronger medication then a regular doctor could prescribe. An example would be when the patient needs the medication given IV and they need a pick line of some kind. I have never asked him to refill my medication early. They always last longer than what they should. I am the one that asked him to lower the dosage. I really believe this doctor should have went to school to be a banker so that he could work from 8 to 430 because that is really all he wants to do. I have been going to this doctor now for 3 to 4 years and the only thing that has kept me there was his lab tech because she always gets my lab work on the first stick. I don't like getting stuck several times and she has never missed. I will now have to find another doctor that wants to be a doctor and treat his patients like he would want his wife or children to be treated. As bad of a doctor as he has been to me. I hope if his wife or children get sick I still wish him a better doctor then he was to me. I have a daughter with a VP shunt that I diagnosed not her pediatrician. I also have my baby son who has cancer. I don't know how he lives with himself but, I can't take his abuse anymore. My insurance company needed everyone to have a physical by the end of July. I was told no he would not see me. They would do my lab work and order my mammogram. That was it. I have been a pt. of his for 4 yrs. I only needed my heart and lungs listened to. My thyroid checked. In the past he I had to ask for a EKG. I found a lump in my breast not him. I went and had the biopsy done. It was normal after they took a sample of tissue and a radiologist read it. He may be an okay doctor if you do not need anything but, if you are a patient that occasionally needs something done then I would suggest you find someone else. He even wrote me a medication one time and put two refills on it and lo and behold I went to call in a refill and he had called the pharmacist and told them to cancel my refills without telling me anything! Once again I have never bothered him at night on the weekends or any other time for that matter. I am sure that he sleeps very well at night but, one day a patient is going to get worse treatment. I just hope he does not cost someone their life one day and that no more patients have to suffer unnecessarily because of him and the way he practices his so-called medicine. He had no problem however asking me for money to donate to his charity LOL I hate changing doctors but, I really don't have any choice.
5.0 Rating
December 8th, 2013
Highly Recommend this physician
I hope I never have to change to another physician. Dr. Ferguson is a physician I feel most comfortable in providing personal information about myself and my health. Excellent followup after my exam and great support staff. Nursing staff there is excellent with great customer service from the front desk.
5.0 Rating
May 11th, 2017
5.0 Rating
March 27th, 2017
5.0 Rating
November 10th, 2015
5.0 Rating
October 6th, 2015
5.0 Rating
September 30th, 2014