Rate Now
Share Your Experience
Have you seen Dr. Stephen Friedman?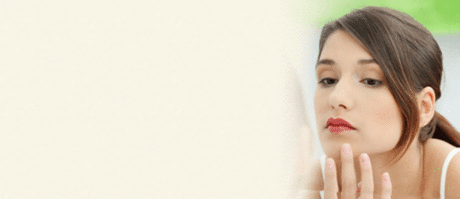 Acne
Get the important facts about acne, including the different types and what causes it.
Quality Rating
Highly Satisfied
23 Ratings with 9 Comments
3.0 Rating
September 24th, 2015
Senior Executiv
In 2013 nd 2014 I visited Dr. Friedman many times. Each time my visits went smoothly, but his staff Laura and Diana are not at all friendly or helpful and if I am honest they are rude and money grabing. I do not know if Dr. Friedman is aware of this and I will not be the one to tell him on the chance he is supporting them. For me it ended my going to Dr. Friedman - and I was a good regular patient.
5.0 Rating
August 16th, 2012
Really good Doctor
5.0 Rating
May 30th, 2012
Have Seen Dr. Friedman since 2001
Dr. Friedman has the best bedside manner which he exhibits in his office. He has the very latest technology and skin care advice. He offers 2 or 3 (or more) ways to go about resolving each issue I have, and we choose the one I feel is best for me, with his advice. I have received skin peels on about 20x, (these are the mild skin peels). I have even had skin abscesses and moles removed, without scarring! I use products he suggests and I have always liked them. I highly recommend him. He was the third skin doctor I visited, and never went to another afterward!I have seen him for peels, wart removal, mole removal, and general skin health care to keep me looking younger.
5.0 Rating
April 27th, 2011
Terrific Doctor
Dr Friedman is a terrific doctor. He loves to teach people about chemicals, since it is a particular interest of his (one of many). Although he gets pretty excited about products he sells, I didn't feel I HAD to buy from him. He was clear that any commercially available sunscreen, as long as it contain at least 7 1/2% Zinc, is fine. I'll admit I spent some money in the office, but my skin looks so much better than it did when I started with him, that I couldn't be happier!I feel that the most important thing a Dermatologist can do is to educate a patient regarding the best ways to reverse and prevent damage to the skin. I feel both well taken care of and well informed going to Dr. Friedman.
1.0 Rating
August 29th, 2010
Overpriced Mediocre Doctor
I found this doctor pretty easily and he was available during the holidays but now I see why. When I got to the office he put on a great show as if he were running for office (all fake). The greeting I received from the office staff was fairly cold but inevitably I was able to see the doctor. His two minute diagnosis of my problem was accurate enough (since I had been previously diagnosed) but his treatment regimen should have been a sign to me, as should his apparent rush to get me out of the office. I think I spent a total of 7 minutes with the doctor, for an INITIAL CONSULTATION.I left the office with about $300 of products that I had never heard of before, but was hopeful that he knew what he was talking about. A few days into the treatment I started noticing my condition getting worse, so I contacted him and was told to come in for an appointment a couple of weeks later. The second appointment was no better, this time I spent about 15 minutes with the doctor because I had so many questions but felt very uncomfortable since he kept looking at his clock. He assured me of his [horrible] regimen and as I was leaving he told Laura (his wife) "I spent a little too much time with her". The final straw was when setting up my next appointment, one I would never attend, Laura made a very distasteful joke about how "we're all about the money". After all of this nonsense, I decided to get a second opinion and went to a doctor in Beverly Hills, which has prescribed a great regimen to me, is world renowned and by the way is cheaper. Dr. Friedman might be able to practice old school dermatology, but when it comes to cosmetic skin diseases he is a clown. Good luck if you prefer him!!! (you will need it)
5.0 Rating
February 16th, 2010
Knows his stuff!
5.0 Rating
December 11th, 2009
Staph.
5.0 Rating
August 22nd, 2009
New me
5.0 Rating
August 16th, 2009
5.0 Rating
October 17th, 2016
4.0 Rating
August 6th, 2016
5.0 Rating
April 14th, 2015