Rate Now
Share Your Experience
Have you seen Dr. Stephen Gordon?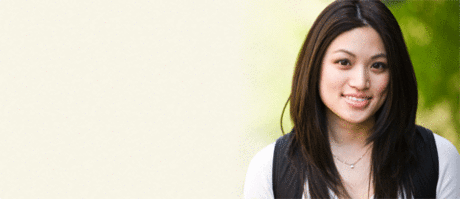 Birth Control
Get the facts about birth control so you can decide which type is right for you.
Quality Rating
Highly Satisfied
26 Ratings with 10 Comments
5.0 Rating
February 15th, 2016
I have seen Dr. Stephen Gordon for the last 6 1/2 years. Actually, he delivered me 31 yrs ago, if that tells you how long he has been doing this. Dr. Gordon is wonderful. He has good bedside manners, is very understanding, and listens to my concerns. Cheryl has been my nurse since I started and I just love her, she has always asked how my little one, whom Dr. Gordon delivered, is doing and is always interested in pictures of her. I would highly recommend Dr. Gordon to anyone needing a good OB/GYN.
5.0 Rating
May 20th, 2015
Love the office
1.0 Rating
February 9th, 2015
Office is easy to locate. New office staff would be a good change. Scrubs are not appropriate for the office. Or they need to all one color and the same. Wearing the florals, animals, designs, are not appropriate. Making it known that there are no nurses and only medical assistants would be a plus. Patients don't realize the difference and are being deceived thinking all of them are nurses. Linda is rough to speak with and rough to look at. Wasn't pleased with Dr Gordon. Very uneasy. Will probably not go back.
2.3 Rating
July 10th, 2014
It's been a year since I've been to see Dr Gordon. There is a wait to get an appointment. Would like to see better promptness. Staff is horrible. Rude and disrespectful. There was a Caitlyn and a Cheryl that I dealt with. Sloppy and no education. Diagnosis was determined quickly. He's nice. Doesn't spend as much time with me as anticipated. never follows up.
3.7 Rating
March 2nd, 2014
Overall, 3 stars for the doctor. I should make an appt with his son. A little creepy and rough during my exam. Appointment was easy to make. Wait time was long, but expected. Staff was not friendly or professional. Receptionist was rude. A very young staff, Cate or Caitlyn maybe, had no idea what she was doing. Did not know how to communicate with patients. She continually flipped her hair. She acted as if she was in high school. As I watched, none of the staff represented the office very well. Some were very immature acting. I'm assuming they are medical assistsants and doctors need to think twice before hiring a medical assistant. They are cheap, but cheap for a reason. No education. Lazy. No initiative. They would have gone to college if they were not lazy. They would have shown commitment to better themselves with a 4 year degree. Bedside manner was not impressive. In and out. I have yet to hear my results and that was 5 months ago. I will probably change physicians.
2.3 Rating
February 27th, 2014
Doctor is okay. Office could use some warmth and inviting colors. Office staff is less desirable. There was a medical assistant the called with no communication skills. Her name was Caitlyn. She was not very impressive at the office. None of the staff was neatly groomed. Scrubs looked like they were found underneath the bed.
5.0 Rating
December 5th, 2013
Fantastic, detail oriented physician group
I have been a patient of Dr. Stephen Gordon for over 12 years - and I think he is a fantastic caregiver. He delivered all three of my children, and I credit him for saving my life twice. (The first time, with the birth of my first child when I had an emergency C-section due to preeclampsia. Then a few years later he detected that I had thyroid cancer. Had he not been so throrough to check my neck during my yearly appointment...my cancer would not have been treated early.) He is extremely professional and detail-oriented. His staff has virtually no turn-over...they've had the same nurses/receptionists for years. I think that says a lot about how he treats his peers/employees. I saw that a previous review disliked the pelvic exam that was administered. Who likes to have a pelvic? They are no fun. And true, it's not fun to have a rectal exam...but it is provided because he is checking for abnormalities. Case-in-point: Not all GYNs offer a routine neck/thryoid checks. But Dr. Gordon does, and he caught my cancer because he is so thorough. He checks anything that could be possibly abnormal in regards to the female system. And sometimes, that extra preventative check isn't fun...but necessary.
5.0 Rating
July 14th, 2011
3.7 Rating
March 4th, 2011
gave right treatment
5.0 Rating
February 8th, 2011
My doctor for over 12 years
5.0 Rating
January 31st, 2017
3.0 Rating
September 13th, 2016
Nearby Doctors

Dr. Stephen Gordon is similar to the following 3 Doctors near Overland Park, KS.