Rate Now
Share Your Experience
Have you seen Dr. Stephen Heffington?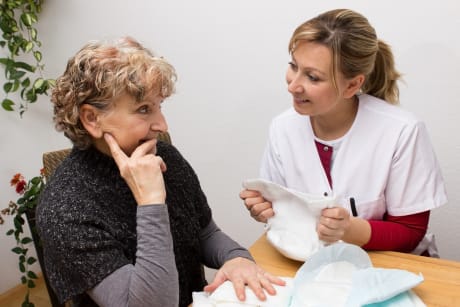 Urinary Incontinence
Learn about the symptoms and causes of urinary incontinence or urge incontinence.
33 Ratings with 8 Comments
1.0 Rating
August 28th, 2015
Choose Another Doctor
If you are considering seeing Dr. Heffinton, please be sure he runs tests to confirm his physical exam diagnosis. Diagnosed my husband with a hydrocele from a physical exam without doing any testing to confirm. Because of his misdiagnosis, my husband has lived with an inguinal hernia for several years now. Early this year Dr. Heffington did a cystoscopy and never gave any instructions of things to look for or what to do following the test. Within 3 days he had a severe bladder infection with a fever of 102, which required a trip to a walk-in clinic on a Saturday for medication to treat the infection. We know now an infection is a risk with this kind of procedure, but Dr. Heffington never mentioned anything to us about the risk of an infection. Please don't rely on his opinion only.
1.0 Rating
February 26th, 2015
Chronic UTI? No help here.
I have had several positive UTI screenings the past year and 4 antibiotics I've been on haven't seem to cure them. Fatigue,Burning sensations when urinating and consistency, lower back pain and bladder spasms along with area of kidney/gallbladder pain. I went to the Gynecologist and they referred me to S. Heffington. He by far had the worst bedside manner. I brought my history record of UTIs/urinalysis and CT scans and he insisted there was nothing wrong with me that all those signs I explained didn't point to his field of expertise. I was confused since I've had these issues for quite some time I needed to see a Urologist. I'm trying to figure whats causing them, he just said I had to see a PCP to do more testing on gallbladder. I asked if he could order that test and I was told no it wasn't his field. He wouldn't let me fully explain what I had going on without being rushed. When I mentioned my Copay was $150.00 each visit he stated I had TNcare a couple times. I then said I have Untied Health Care through my husbands business. it was almost like he didn't want to treat me being he thought I had TNcare. That day I followed back up with Gyno with my experience and they are treating me for symptoms until we figure out whats wrong. Sincerely, - also work in the health care field.
4.0 Rating
February 23rd, 2015
1.0 Rating
March 20th, 2014
He was being a smart-but when i voiced my concerns. Never even answered my questions effectively. He just types on his laptop and never looks me in the eye or gives me any attentionb. His bedside manner is horrible. Considering a new urologist.
5.0 Rating
February 4th, 2014
Wonderful
1.0 Rating
July 26th, 2013
5.0 Rating
May 2nd, 2013
Review
I would choose this doctor again!!
5.0 Rating
September 2nd, 2017