Rate Now
Share Your Experience
Have you seen Dr. Stephen Knecht?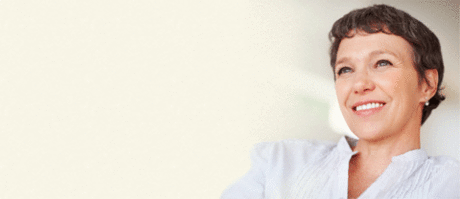 Fibromyalgia
Get the facts about fibromyalgia, including the symptoms and conditions that may be related to it.
13 Ratings with 8 Comments
5.0 Rating
October 26th, 2015
The MAN!
1.0 Rating
October 25th, 2015
I was given more time, information, compassion from the physician assistant than from the doctor. Most disturbing was the fact that each fellow gave me a conflicting diagnosis. Dr. Knecht is arrogant, terse, disrespectful, and rude. Many of my questions were not answered as both the assistant and the doctor were in a rush to have the room vacant for the next person. I found myself standing alone when I politely asked a staff person if I could have the doctor return. I was told both Dr Knecht and his assistant were busy in another room. Most certainly this rates as the all time worst appointment I have ever experienced. I was told my particular problem would go away in eight months and I could go to physical therapy for issues with pain. What is it with these guys? ( I had previously seen a physician's assistant for spine diagnosis. I made an appointment with the appropriate doctor but never saw him, just his assistant). Twice I have been directed two desks down to a private physical therapy service for pain that I had clearly and honestly stated as severe. Do Nothern Arizona orthopedics get a kick back from the physical therapy concern? The entire appointment was one hot mess and now I am forced to see if there is any other orthopedist in Flagstaff who can help me. I strongly advise staying away from Dr. Knecht and all others in the group. They are cocky jerks who walk around like God and the only show in town. Past disgusting ! Stay away
1.0 Rating
October 2nd, 2015
Too Many Patients, Not Enough Time
If you are scheduled to see Dr. Knecht, you will end up seeing his physician's assistant. Getting an appointment can take weeks or even up to a month. When I went in for what turned out to be a stress fracture, I did not see the doctor at all. You are passed on to his physician's assistant, who leaves the room to consult with the doctor and returns to relay information. This doctor is very busy and I waited for over a half hour, along with all the other people who were waiting, until I got into a room, then waited more time to be seen. My last visit totaled 3 hours with all the waiting. Maybe coming first thing in the morning works better. I was there in the afternoon for all three of my appointments.They also do not return phone calls, so don't bother calling if you have a question about your treatment. All I got was minimal treatment, a diagnosis an x-ray and an MRI. They left me in the room for over an hour while I waited for an order for the MRI and forgot I was there. I felt like I was just one of the multitude of patients of an overworked and overwhelmed physician. I would not choose this doctor again ever.
5.0 Rating
October 24th, 2013
New Zimmer Ankle
5.0 Rating
April 10th, 2013
Satisfied
5.0 Rating
April 10th, 2013
5.0 Rating
August 4th, 2012
Knows his discipline
I was referred to Dr Knecht by my primary physician who had concerns about recent surgery on my foot. Dr Knecht was very thorough in explaining what was done with my surgery, his concerns about recovery, exercises I need to do over the next three months, exercises to avoid, and possible outcomes to expect.He is well versed in his discipline and I felt quite comfortable with his explanations and future plans for my recovery.
5.0 Rating
April 19th, 2012
Great Experience!
Dr. Knecht has taken care of me and my family members. I have nothing but good things to say about him and his P.A. He really takes the time and truly cares about you and your individual problem. He really wants you to get better and does not push surgery unless it is the last option. I would give him my highest recommendation.
5.0 Rating
February 24th, 2016
1.0 Rating
February 11th, 2016
1.0 Rating
January 14th, 2016
5.0 Rating
May 16th, 2014