Vitals cannot verify whether or not this professional is currently practicing. We recommend that you attempt to contact the provider to verify their status. Please email us at support@vitals.com if you have any additional information.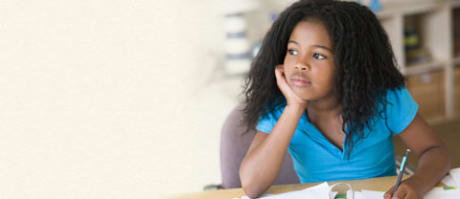 ADHD
Attention Deficit Hyperactivity Disorder (ADHD), including the different types and who gets them.
41 Ratings with 16 Comments
5.0 Rating
September 24th, 2016
5.0 Rating
September 19th, 2016
Patient
5.0 Rating
August 12th, 2016
5.0 Rating
October 1st, 2015
Very understanding & Actually listens.. Best in state
3.0 Rating
July 29th, 2015
best doctor he is a god send!
3.0 Rating
June 8th, 2015
Hours are Nine to Five Only
Not as thorough in the treatment cycle as a five star doctor. Assumes that the medication is correct and does go through side effects and when to take medications. Dr. Greer doesn't contemplate contingencies for medication change unless it is at your next appointment. This is a nine to five doctor only. If you need a med change between appointments, you are out of luck. Two stars for that. If you need paperwork for your employer, he sits on it because he is sooo busy.
5.0 Rating
April 25th, 2013
Courteous, easy to communicate and work with; a great mental health pro.
I've been seeing Dr. Greer for nearly 10 years. In my experience, he's the easiest doctor (of the mental health variety especially) to work with. He will spend the necessary time with you and doesn't force you into a small or narrow field of analysis/diagnosis, as he seems to listen attentively to what you say and instead of just nodding and saying "Uh, huh..." while taking notes, he is interactive and will both ask and answer any questions. From what I understand, most psychiatrists will not take the time to fill the role of a psychologist (even though they're eminently qualified) and just prescribe meds or what have you, Dr. Greer takes the time to evaluate well beyond the "bare minimum" requirements and works with you as an individual. If you're patient with him, he is patient and mindful of you and your needs; at times, the wait time when you show up for your appointment may be an hour or more, I personally am patient and don't mind the wait for the quality of service he provides, and this is the only drawback, in my opinion. I highly recommend Dr. Greer.
1.0 Rating
February 17th, 2013
Please hire a new (professional, helpful) receptionist immediately!
I tried to call for an appointment with Dr. Greer because his office is very close to my home. The woman who answered the phone told me I'd have to come by after 3 and pick up an application/paperwork to apply to be a new patient in person. Ummm... okay? First time I've ever been asked to do that! I am busy and have a child, but you want me to drive to your business to apply for the great honor of giving you my hard-earned money? (Seriously?!) Best part: When I asked if I could come by that afternoon to fill out this paperwork, and she then told me they were out of the forms and she'd have to make new copies. Wow. Unprofessional much? "So I should come by later this week?" I asked. "Yes, I should have copies made by then," she replied. I thanked her politely and hung up the phone... and never considered going to this doctor again. When I shared this story with my husband, he said, "Wow. That's crazy. Run far, far away from that place!" He works in the medical industry, and couldn't believe how poorly they'd handled my simple attempt to book an appointment. I don't know if they've had a problem with no-shows, or what might be the reason they make people drive to their office to "apply" to be a patient. No matter what, there is no excuse for the unhelpfulness of the receptionist. I was so dismayed by the unprofessional manner with which I was dealt that I took my money (and excellent health insurance) to a different doctor who allowed me to book an appointment, and then show up a bit early to fill out new patient paperwork, like every other doctor I've ever seen. Dr. Greer may be a wonderful doctor, but because the office gatekeeper/receptionist wouldn't simply book an appointment for me like every other doctor's office does, I will never know. The doctor might consider getting a new person to represent him and book appointments, because her lackadaisical attitude reflects poorly on him as a doctor, and I was very disappointed with my treatment. It made me feel like she had absolutely no concern for my well-being or desire to help me... because she didn't. A person with so little empathy has no business being the mouthpiece for a psychiatrist's office. The experience made me wonder what kind of a dog-and-pony show they were running, and certainly didn't instill any faith in me that they might be able to help me. On the positive side, I found an excellent psychiatrist a little further away from my home who has helped me immensely, and is worth every cent of the money Dr. Greer lost by not booking an appointment with me.
5.0 Rating
January 16th, 2013
Dr.Greer Is A Great Doctor and He Cares About His Pat
5.0 Rating
March 13th, 2012
best of whats out there
Dr. Greer is the best in tulsa/broken arrow areas at what he does, he is patient and takes time to listen to his patients and there family members! His knowledge is also higher excellence than anyone we've seen over the last 14 yrs. He is worth the wait!!! Although it would be nice if we could get in a little faster!
1.0 Rating
October 4th, 2011
3.7 Rating
August 19th, 2011
I have been seen by several doctors, hospitals and clinics in the past 12 years. Dr. Greer is the best Dr. I have ever had with one exception. You can't depend on him to be at the office at the time of your appointment. You may be standing in the hall for hours after your scheduled appointment time just for the clinic to be opened for business. Sometimes he never comes at all. You would think that if he can't make or is going to be an hour or more late that he would call or at least leave a message on his answering machine to let his patients know. This kind of behavior for a psychiatrist is very damaging for a lot of his patients with various major emotional problems.
Nearby Doctors

Dr. Stephen Greer is similar to the following 3 Doctors near Broken Arrow, OK.

Dr. Edward Melton

Psychiatry, General Practice, Child Psychiatry, Addiction Medicine

Broken Arrow, OK 1.07 mi