Rate Now
Share Your Experience
Have you seen Dr. Stephen Rose?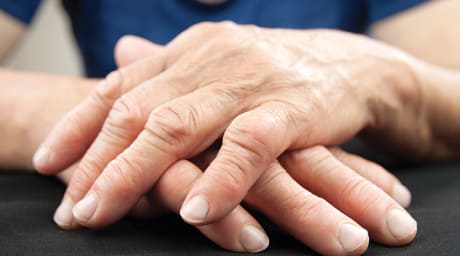 Osteoarthritis
Get the facts about osteoarthritis, including the symptoms and doctors who treat it.
Quality Rating
Highly Satisfied
23 Ratings with 5 Comments
1.0 Rating
June 17th, 2017
Worst 35$ EVERY
Okay everyone, here goes a rant! Yesterday I went to TOA due to knee pain in my right knee that I thought may have been due to babying my left knee that I had surgery on. I get there at 1105 for my 1120 appt. may I remind you I brought ALL my medical records from the past 7 years. They didn't check me in until 1133 no biggie. I get called back not one vital was taken neither was my weight or height. Never was even told the nurses name was just told to change into my shorts. X-ray tech comes and gets me never tells me her name doesn't even conversate at All. So after taking my X-rays she had to take another one because one wasn't straight enough she had to retake it 5 times after that I've already taken all the huffing and puffing I could stand. So I go to my room. The doctor comes in says what can I help you with today so of course I tell him. He gets my X-ray brings it in and says you have really bad knees (I clearly knew that) he then puts his hand on my LEFT KNEE and says extend your leg now. Never touches my right knee which is the one that actually hurts never did any other type of testing. He then says here is the treatment plan. He says "Have you ever thought about bariatric surgery?" I'm thinking really? I'm 23 and under 300lbs? I say well a family member had it and I'm not really interested because of the medical problems. I also said I'm on phentermine and doing very well Ive also been to the gym but of course I've been having locking issues with my right knee. So then he goes into well we can do rooster comb shots and cortisone shots. I then spoke up and said sir I had my knee examined by one of the PA's I work with and there was a positive McMurray test she thought it could be a meniscal tear. He then has the nerve to say after he didn't do ANY FUNCTION TESTING that it wasnt possible for a meniscal tear and says your patella in this knee is to the side slightly and he said weight is the biggest thing if you lost 50lbs that's just like me jumping off your back. He did offer a cortisone injection which I'm not interested in due to I'm 23 and don't want to ruin my joint with steroids. He does his dictation in the room with me and states that all ankle leg and hip rotation is bilaterally normal (well how does he know he didn't do any testing) then before leaving he says I still recommend the bariatric surgery! No MRI was offered no Physical therapy was offered (both of which I would have wanted). All I was told was that I needed bariatric surgery at 23 and I'm under 300lbs. Also lying on a dictation about fully examining me when no test or a full examination was done. So now thankful to the wonderful provider I work for I'm getting the care I need. Never in the 4 years that I've been a medical assistant have I seen either one of the providers I work ever talk down to any patient. Also having orthopedic knowledge. So 35$ down the drain and a 10 minute visit all for them to get to their 1 hour lunch. TOA in Hendersonville is definitely off my recommendation list!
5.0 Rating
March 1st, 2017
Best Ortho
5.0 Rating
June 7th, 2016
5.0 Rating
June 6th, 2016
1.0 Rating
May 3rd, 2016
Very poor customer service from staff
Dr Rose is fantastic but his staff is very bad about wait time, courtesy, scheduling appointments, follow-up. I left a gold necklace in the office while getting x-rays and it was stolen. I called repeatedly and No one returned my calls about it. By the time I came in person, received apology but by then, necklace long gone. Second incident, rude behavior from office staff again, they refused to let me talk to manager or Doctor, and when I became angry, they hung up on me. When I called back, they refused to let me speak with someone else... I am changing doctors because of the staff, not the doctor. Sad service!
5.0 Rating
July 11th, 2017
5.0 Rating
July 11th, 2017
1.0 Rating
June 17th, 2017
5.0 Rating
June 11th, 2017
4.0 Rating
June 11th, 2017
5.0 Rating
January 5th, 2017