Rate Now
Share Your Experience
Have you seen Dr. Stephen Madry?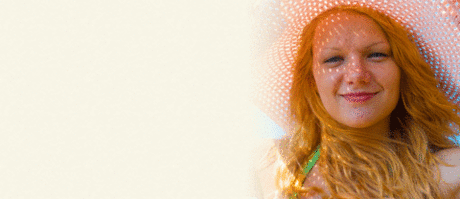 Skin Cancer
Get the facts about skin cancer, including the different types and symptoms.
99 Ratings with 38 Comments
5.0 Rating
June 23rd, 2017
Great surgeon, great results, glad he was part of the team
I was diagnosed with breast cancer and was in a state of disbelief that it was happening to me. My cancer surgeon referred me to a radiologist and the radiologist referred me to Dr. Madry. Dr. Madry was part of a fabulous team all working at Advocated Good Shepard in Barrington. Dr. Madry explained to me what his part of the surgical procedure would be and what results I could expect. I absolutely love the results and loved being under his care. He's soft spoken, has a good almost quiet sense of humor, and answers all your questions. Would I go back to him again? Yes, in a heart beat! He's a great surgeon.
5.0 Rating
May 31st, 2017
Highly recommend Dr. Madry
Dr. Madry sutured up my scalp after a motorcycle accident; when it healed, the scar was hardly visible. He talked while he worked explaining the sutures under the skin, and the ones external.. All healed well. -Great work! I was fortunate to have Dr. Madry fix me up. That was over 10+ yrs ago. Since then I have visited Dr. Madry three times (most recent was last week) to remove fatty deposits (cysts) I develop under my skin -on my arms and on my scalp. Each time, Dr. Madry's work has been professional, the areas healing without complications. Best thing I found was, he is personal with an easy and relaxed manner, during the time I meet him in his office for the consult, during the procedures, and afterwards. I accept he has other patients scheduled after me, so I am ok with him being quick.
5.0 Rating
March 7th, 2017
Excellent surgeon
5.0 Rating
July 9th, 2016
Abdominalplasty & Mammoplasty
4.0 Rating
June 2nd, 2016
Good surgeon
As far as a surgeon goes, he's great. I'm very happy with my results. He has a dry sense of humor, which I personally enjoy, but I can see where not everyone would appreciate it. He does not take a lot of time with you and was not very good at explaining the process and what to expect after the procedure. His nurse, Jeanie is awesome! I saw her after the surgery for my follow up appointments and she takes her time with you and is very personable, I actually requested to see her instead of Dr Madry. The office staff is another story.... not friendly and quite frankly just rude! I would go back to Dr Madry if I wanted/needed another surgery because I know he will do a great job.
5.0 Rating
April 6th, 2016
AWESOMENESS
4.0 Rating
March 24th, 2016
Great personality but in & out of the exam room way too quickly. Which is a shame because otherwise, he's great to work with.
5.0 Rating
November 3rd, 2015
Exceptional Surgeon
Dr. Stephen Madry has been an exceptional asset and essential member to my breast cancer team. As a physician, he is as prompt as he can be... We must keep in mind Dr. Madry is an emergency plastic surgeon as well, and is on call quite often. This is where his staff help out and his wonderful nurse practioner come into play. As for me, I am 40, devastating blow to find invasive breast cancer. Dr. Madry is an absolute joy to visit with. He is precise. To the point. Dr Madry even beat some of my family members to the hospital on the day of my mastecomy, he was waiting for me to return from the dye injection! Even though I had both breasts removed, he did such a phenomenal job with my tissue expanders, I have no bruising, no muscle cuts, just an absolute fabulous job. He is a miracle worker, working with little to no tissue to create a sense of femininity in us, who are emotionally wrecked at the loss of our breasts. I pray for Dr. Madry daily and thank God he is on my side giving me beautiful healthy breasts! Thank you so much Doc, you are a true gift.
4.0 Rating
September 3rd, 2015
1.0 Rating
June 17th, 2015
Breast reconstruction after bilateral mastectomy. Very impersonal, I was in shock, he made light of things, told me I'd look hot, being a nice C cup. I was an A. I don't like the way I look 8 months later, his response, give it 2 more months. We will liposuction your tummy, take some fat and inject into your breast, bye.
2.0 Rating
May 27th, 2015
Nearby Doctors

Dr. Stephen Madry is similar to the following 3 Doctors near Elk Grove Village, IL.