Rate Now
Share Your Experience
Have you seen Dr. Stephen Miles?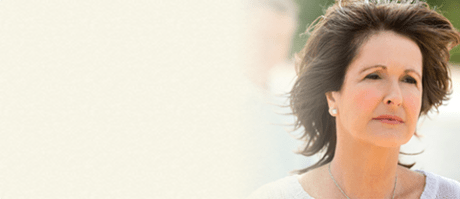 Metastatic Melanoma
The facts about metastatic melanoma, a serious skin cancer, including signs, symptoms & what happens to the body in each stage of cancer.
Quality Rating
Highly Satisfied
21 Ratings with 8 Comments
1.0 Rating
March 13th, 2015
Stay far far away
2.3 Rating
January 28th, 2015
Check out staff was very rude. Im not sure that i want to spend /give my money to a place that will be so rude to me. There are plenty of doctors out there. It's unfortunate because the doctor seems to be very good, but i don't want to have to deal with being treated unkindly by the person who takes my money
1.0 Rating
April 2nd, 2014
Find another doctor
Everyone was perfectly nice, but the doctor didn't explain much to me. I told the doctor that I had a scratch test a few months before for environmental allergens with an out patient service, and I was requesting to be tested for food allergies. The doctor told me that he would give me a test for food allergens. The nurse didn't specify what she was giving the the test for, I didn't realize until she was putting it on me that she was giving me another environmental allergen scratch test along with one small food allergen scratch test. This cost me and my insurance company over $600, just for the test and that day's visit. I never received a diagnosis or instruction on what to do next to actually figure out what my problem is or might be. He just gave me another nasal spray prescription and then left the room. No goodbye, have a good day, or anything. I didn't even know that the appointment was over. It was one of the biggest wastes of my time and money. Personally, I'd find another doctor.
3.7 Rating
December 4th, 2012
Would definitely recommend
Got an appt easily. Staff is very friendly, caring, and helpful. Office is "kid friendly". Appt was for my 2 yr old boy and had to bring my 6 & 8 yr old daughters with us. They have a Wii in the waiting room, which they LOVED! Kept them occupied so Dr & I could talk. Dr took his time with us, answered all my ques, and good bedside manner.The ONLY thing I didn't like was I felt like he wasn't telling me everything. My son was very sick with a scary immune reaction & even now, IDK what he had or was wrong? Or what to avoid so it doesn't happen again.
5.0 Rating
August 12th, 2011
Great doctor, great bedside manner
As so often happens, the doctor is outstanding but one of his staff members is lacking in friendliness. With each appointment she made me feel as if I were a burden and in the way. The nurse, at the time (several yrs back) was great. Dr. Miles if very knowledgable and impressive. He thinks "outside the box" which is so rare to find these days in doctors. Very friendly and listens carefully. Highly recommend him as a doctor to anyone seeking high quality care. His wife is probably a very nice person but she comes across very cold & if the dr took a long time with me she would interrupt our session and just stand there until he 'wrapped it up'. I stopped seeing this doctor because of his wife's rudeness. Hopefully she no longer works for him.
5.0 Rating
September 28th, 2010
Spent approximately an hour with each of our appointments. Recommended allergy treatment strategies that "work" when we do them. We quit doing what we were supposed to do, became sick with infections, and he was able to treat an infection my daughter had for 3 weeks, that another doctor hadn't been able to fix. He is really good at what he does.
5.0 Rating
June 14th, 2010
I didn't have a problem with Dr. Miles or his nurse (who is he said is his wife). There is all of four people on his staff and everyone was extremely friendly. He didn't do as Southwest Asthma and Allergy did and forced a bunch of testing down our throats that wasn't needed when we had already had said testing had already been done. He also realized that my husband and I are two different people and treated our problems as such (most doctors just tell us we have the same thing or similar things, write duplicate prescription for each of us, regardless if it addresses our symptoms or not). Dr. Miles honestly takes the time to listen to our needs.
3.7 Rating
June 10th, 2010
Nurse is very rude
5.0 Rating
February 12th, 2015
5.0 Rating
October 10th, 2014