Rate Now
Share Your Experience
Have you seen Dr. Stephen Munns?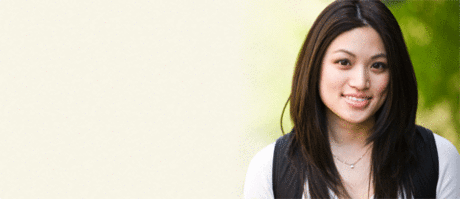 Birth Control
Get the facts about birth control so you can decide which type is right for you.
36 Ratings with 12 Comments
1.0 Rating
September 16th, 2016
Beware I'd rather go to a torture chamber than back to see this man!!!!!
Worst doctor I've ever met. Inconsiderate and completely unhelpful! I have no idea why this man chose this profession and how he is still practicing today! I wouldn't send my worst enemy to see him. He acted like it was a problem for me to be in his presence. If you want to feel worse than you did before you walked in this is the doctor to see. If you need help I recommend going anywhere but to him.
1.0 Rating
September 16th, 2016
Horrible
I wouldn't recommend this doctor to my worst enemy. Let me start out by saying the staff was very sweet. Nurses were great and the xray technician was very sweet. Even the girl at the front desk was extremely nice. But then everything changed when the doctor walked in. He was extremely rude. He cut me off anytime I tried to speak. He didn't want to hear what I had to say as a brand new patient from another town. He did the basic knee exam, which felt like forever because he did it several more times than what needed to be done, had me walk into the hallway as he directed the orders as if I were 2 years old. Told me that I needee an MRI and that if he"seen anything" he would schedule a treatment or surgery and if he didnt see anything I would just "have to deal with it". I said "What? As in deal with this for the rest of my life? He said yes and opened up the door as I started crying and tried to leave. I had to stop him and say, so what are we going to do, im not going to be able to walk here soon since you jerked my knee all over. I was very confused at this point. He was so annoyed with me, when he was the one an hour and a half late to my appt!! Then he just walked out the door. I couldn't believe it. I drove an hour there and an hour back, for a 5 min humiliating appt.
1.0 Rating
January 23rd, 2016
1.0 Rating
January 16th, 2014
Horrible doctor and person
Went to see Dr. Munns because my knee and hip were both hurting. He told me that there was a tares in my hip and he refused to look at my knee because another doctor from the same facility had surgery on it 6 months prior. He asked me to walk and when I was walking down the hallway Dr. Munns told my wife that I was weak and I shouldn't hurt. He made a few other comments to my wife about the way I walked due to the pain that I cannot say on this site. I went to another doctor the next day at another facility and I had two tares in my knee and one in my hip. Please do your self and loved ones a favor by finding a different doctor that Dr. Munns. Truly a horrible person for degrading me and my wife.
5.0 Rating
September 18th, 2013
Great doctor
I did have to wait a bit, but the office was busy and I have waited way longer at other apts. While waiting, I could tell that this doctor took time with each patient and gave each one his full attention. He apologized for the wait and examined me thoroughly. He told me based on his exam what he thought was wrong with my knee, but recommended an MRI to be certain. He was right, and he recommended pain management and physical therapy for a few weeks to see if that would help strengthen my knee enough to avoid or prolong surgery since I had a very busy work schedule. I obliged to that and it is helping, although we agreed that surgery is most likely in my future. I for sure will have Dr Munns perform my surgery. I have complete trust in him.
1.0 Rating
August 4th, 2013
complete waste of time
Went in for a second opinion on an ongoing issue. Spent two hours waiting on him because he doesn't bother to come into the office on time and when he finally did arrive he gave me a careless apology and started "examining" my knee. This consisted of twisting and manipulating the knee that was not involved as well as the one that was until they both hurt and I cried out in pain. He did not say what he was testing or what the pain indicated and when I tried to explain the issues I was having he cut me off before I could get two words in. Complete waste of my time. He only takes patients with simple issues and hates any kind of complex medical problems. Should have listened to the nurse who said exactly that when I called to schedule an appointment.
5.0 Rating
April 13th, 2013
great doc!
I had already visited two orthopods I didn't care for. Dr Munns was a bit late getting to me, but he sincerely apologized for keeping me waiting. From the looks of the waiting room he was very busy. He took xrays, examined me, explained to me what he thought my problem was, but sent me for an MRI just to be 100% sure. He was right, and I needed surgery. He has a great bedside manner, explained what would take place and what would follow in rehab. I would definitely recommend this doctor as an orthopedic surgeon.
2.3 Rating
October 16th, 2012
His time is more important than yours
Dr. Munns is habitually late, not because he has emergencies or spends a lot of time with patients, but because he comes in to the office late. He doesn't like it if you do some reading into your own problem and ask questions. On my last visit, he didn't like that I was annoyed at his lateness and didn't even offer a plan regarding what should be done about my medical issue. It was like he just wanted to get rid of me. The staff is very cheerful and pleasant.
5.0 Rating
April 21st, 2012
Great Doctor
Dr. Munns diagnosed my condition and explained in detail how it could be corrected. Performed the surgery with expertise and explained to my spouse and the next day to me all he had done and was great with all post op appointments. He has a wonderful bedside manner and a comforting presence. A bit of a sense of humor too!
5.0 Rating
January 7th, 2010
awesome
after a terrible experience with a different ortho practice, i was referred to dr munns by a coworker. wonderful office staff, great nurses/techs. he spent almost 10 min just assessing range of motion on my hip- VERY thorough. was in the room almost 25min discussing diagnosis, treatment, etc. gave many opportunites for questions/concerns to be answered, excellent bedisde manner. was also seen by a resident/intern (dr cotton)- dr cotton took a great h&p and did a good assessment before dr munns came in. WONDERFUL experience overall.
Nearby Doctors

Dr. Stephen Munns is similar to the following 3 Doctors near Kansas City, KS.