Rate Now
Share Your Experience
Have you seen Dr. Stephen Ramirez?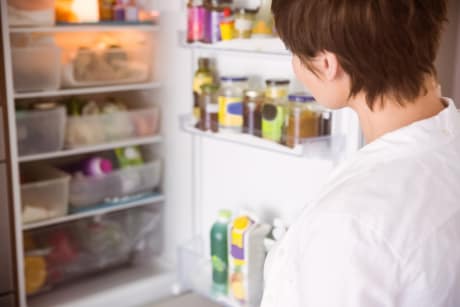 Binge Eating Disorder
Get the facts about binge eating disorder, including symptoms, causes and related conditions.
39 Ratings with 12 Comments
1.0 Rating
September 22nd, 2017
Get Another Doctor
Absolutely the worst doctors office experience of my life. Rushed in and out of the office, constantly insists on unnecessary testing even if previously performed, you cannot walk out of the office without 2-3 prescriptions. When I decided to leave the practice and had my records transferred all the other doctors said his records are terrible. Notes from visits are hand written, not transcribed or logged/stamped so they can be changed at any time prior to receipt, they are indecipherable, he doesn't use standard AMA short hand and doesn't meet the AMA standards of care for diagnosis. Apparently everyone that comes into the office has a temp of 98.6 and a pulse of 80 every visit when the nurse who takes you in doesn't read these at all. She even reads blood pressure manually while talking to the patient. If you're seeing this doctor do yourself a favor and have his records transferred over to another office see for yourself.
2.0 Rating
March 20th, 2015
Not my kinda doc
The wait time is alright and the staff is great. It's a nice office and I don't have any issues except for one... the doctor! He's always so ridiculously busy. Just going there for a well women's check and he's checking my breast and spends about a total of 5 seconds checking for lumps. He talks sooo fast and rushes around like he's in a hurry all the time. He's also very free with his prescription pad. I told him a couple issues I was having about not sleeping well and having some anxiety. He "diagnosed" me in less than a minute and wrote a prescription for anxiety medication. Everyone has anxiety at some point in their life! I just did not feel like he carer one lick about me or my health and he needs to seriously stop overbooking patients cause he spends maybe 5 minutes with you if you're lucky.
5.0 Rating
September 24th, 2014
Wow!
I've never found a doctor like him before. His bedside manner was excellent and his staff was super sweet. I wish the wait time would have been less than 20 minutes, but he was worth the wait. And at least the office has music in the waiting room. There's nothing worse than awkward silence in the waiting room! lol But anyways, I'm definitely going back and definitely happy I found Dr. Ramirez and his office!
1.0 Rating
May 21st, 2014
Aggie mom
3.7 Rating
January 7th, 2014
Wow! A Doctor Who Can Converse & Listen to a 70+ & 13 Year Old Patient
It was our first visit, but we were impressed. He took time with us, but more than that, he was very knowledgeable and that is why we came, because we did not have the answers. Accepted our questioning, that did not agree with his protocol. Personable. His staff was caring and prompt at their desk. We have another follow-up appt. in 2 weeks, which is good. Thank you Dr. Ramirez and staff! P.S. Is there a reason there is no photo of Dr.? Missed that!
5.0 Rating
November 26th, 2013
great practice
Both the office and the doctor were great. In comparison to other doctors I've seen, he's definitely a notch above them. Very personable and kind. He speaks a little fast but he slowed down when I asked him too, though. It's a busy practice, but I kind of expected it. The wait wasn't too long though and they got back with me the next day with my lab results.
2.3 Rating
August 15th, 2013
I opted to change doctors after a few visits.
Dr. Ramirez and I were not compatible. He is very free and easy with his prescription pad and quick to blame everything on weight. His nutritionist was great although she couldn't help me much. He was unwilling to prescribe the one thing I was questioning him about, despite my bringing in additional articles and information about how the standards for TSH blood work have been lowered by endocrinologists. Everything was weight (despite losing a great deal already and being at the lowest weight of my life), and to that end he was willing to prescribe antidepressants and sleeping pills freely enough but not consider hormonal issues even considering documented infertility. I saw an endocrinologist instead who instantly prescribed what was needed and realized that my weight was not a part of our infertility. In fact I was completely fertile. Dr. Ramirez is dismissive of people who disagree with him, he is not fat friendly or supportive, and he even compared me to the sinking Titanic. He compared my 100lb healthy friend to a train wreck so maybe that's just his thing. He has a lot of follow-up appointments and a mediocre wait time. I would trust him with the most basic health issues common to family practice like a childhood ear infection, but I would suggest not disagreeing or having an opinion of your own.
5.0 Rating
July 27th, 2012
loved him
My last doctor went "concierge", so I'm so glad I found Dr. Ramirez. He's a great doctor and I feel like everyone else who has left him a good review. That's how I found him actually. His office seems to be on the ball about things and they call me back when I leave messages within an hour or two. He even gives out his cell number which I think is impressive, since he's not a concierge doctor. He's very accessible and so is his staff. I recommend him to everyone!
5.0 Rating
February 9th, 2012
Best Doctor in San Antonio
5.0 Rating
September 7th, 2011
good doc
5.0 Rating
February 28th, 2011
Dr. Ramirez is rare
While we don't completely agree on my current course of treatment, Dr. Ramirez and is staff are unusually good. It is rare to find a good doctor and a good staff, usually its one way or another. Everything is prompt, organized, and designed to help the patient. For example your bloodwork test results are sent to your address quickly, usually within the week. He keeps a nutritionist on staff and his PA is excellent and nice to talk to. Dr. Ramirez has a good beside manner, will take as much time as you want, and somehow still manages to be prompt. I've never had to wait more than 15min. My one complaint would be that he, like most primary care physicians these days, is a little quick to the prescription pad. I think what happens is you see the same thing every day and you immediately assume you will see it again. I don't like that. However, he is willing to listen to your concerns about medication and even open to changing his mind now and then. No doctor is perfect, and no doc visit is ever going to be fun, but he is good, very good and I believe 100% that he cares about his patients.
Doctor's Response
Thank you so much for your feedback. We do read each comment and pass them along to the doctor. We like to know our areas of improvement as does Dr. Ramirez. Thank you so much for taking the time to post your experience with our office.
SHOW
5.0 Rating
April 7th, 2010
Definite Recommend
I was going to put 3's for some things but decided there weren't any reasons not to put 4's. The office staff got me in quickly to see the doctor when I had an emergency and Dr. Ramirez took his time with me when he knew I was worried about my symptoms. I'm not too sure what happened with the last person that went to him...maybe it was a bad day (even doctors have those), but the staff remembers me by name, remembers my children already and they all take a genuine interest in my well-being. You can't find that in healthcare anymore.