Rate Now
Share Your Experience
Have you seen Stephen Rex?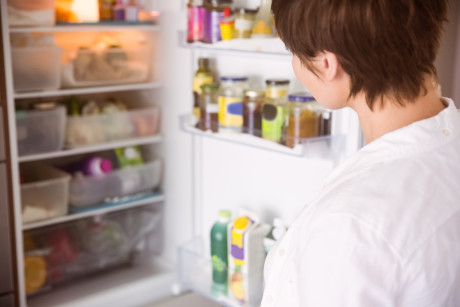 Binge Eating Disorder
Get the facts about binge eating disorder, including symptoms, causes and related conditions.
Quality Rating
Highly Satisfied
20 Ratings with 8 Comments
5.0 Rating
May 1st, 2015
Freind former patient
Steven is not only a great Dr. But a true trusted friend we love him in my home he is welcome needed and loved. A real dream come true. God speed
1.0 Rating
December 12th, 2013
LAURA-the INOVA MEDICAL GROUP TRAINER AT FRONT DESK
I have been going to this establishment for over 10 years. This time my insurance changed, and I was handing Laura the Health Equity debit card for my blood work. She called the company where the Health 1equity card originated, instead of calling the number on the back of the debit health equity card. She turned me away while 1 patient and 4 employees were present. I called Health Equity and I was able to use this card for the blood work. She couldn't tell the cost of the blood work if I were to pay. How could she be training anyone when she doesn't know how to handle insurance. I am seeking a new doctor and transferring my files. Also, Ellen Hodges being the only CNP or otherwise left there is really slim pickins. She has the worst personality, and I would have to be desperate to want to go to her ever again. Your place was like a circus this past Friday, and I will not be coming back there. Its like the blind, leading the blind. Is this why you switched and have your own concierge care on the other side. I am sorry to sound like this, but I have never been treated like this by anyone down there till Laura from INOVA sent me away. Ellen Hodges is another reason to make me want to stay away. I have been wanting to say this for a long time, so here it is. It was nice doing business years ago, but the past two years or so are too much like a big joke, and the joke is on the patient. The place changes too much, and so do the doctors and CNP's. Sandy Robertson WAS THE BEST. Dr. REX, you are making a mistake changing to INOVA>
5.0 Rating
October 12th, 2011
One Caring and Professional Doctor in N. Va.
5.0 Rating
June 19th, 2010
Dr Rex is great, but the practice is horrible, especially office staff
3.7 Rating
July 23rd, 2009
5.0 Rating
May 6th, 2009
Great guy and good physician
Our whole fmailiy feels very comfortbale with Dr. Rex as our first line of defense. When he cannot provide the specialized diagnosis or care he sends us to other specailists he knows and trust. He does not do that without good reason, at times taking a wait and see attitude. But when it needs ot be done, he will send us on. He listens, he cares and we have developed a trust relationship that is hard to find in modern family medicine.
5.0 Rating
April 29th, 2017
5.0 Rating
April 29th, 2017
5.0 Rating
April 29th, 2017