Rate Now
Share Your Experience
Have you seen Dr. Stephen Scheifele?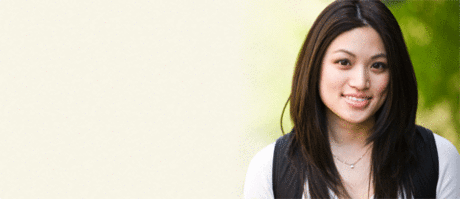 Birth Control
Get the facts about birth control so you can decide which type is right for you.
Quality Rating
Highly Satisfied
20 Ratings with 6 Comments
1.0 Rating
October 4th, 2013
Rude Doctor
5.0 Rating
October 9th, 2011
Thank you Dr. Scheifele!!
Dr. Scheifele is the most amazing doctor I have ever come into contact with. He is kind, patient, professional, extremely knowledgeable, as are the rest of the staff in his office. Normally, regardless of who has followed you through your pregnancy, the doctor on staff is who delivers your child. Not in my case, even though Dr. Scheifele wasn't the doctor on duty that evening, he still delivered my daughter...at 3 AM. I was crushed when we had to move as I knew I wouldn't find another OB/GYN like him and I was right. 2 years after we moved to LA, my new OB/GYN told me I had to have surgery to have a cyst and ovary removed (I was only 34 and want/ed more kids). I called Dr. Scheifele and he called me back same day, even though I hadn't seen him for 2 years as a patient. He gave me his professional opinion and was right...he saved my ovary! We just moved back to the Bay Area and even though this time we live 30 miles away...I have no intention of seeing anybody but Dr. Scheifele. His staff are all amazing and professional as well, and the office is welcoming and spotless.BTW, just like the previous reviewer I also would bring candies and treats to his office as well as sending photos of our family after we moved away and never failed...a Thank You card always appeared.Thank you Dr. Scheifele for everything that you do!!
5.0 Rating
April 18th, 2011
Best OB-GYN in the Peninsula. Highly recommend!
He has been my OB-GYN for the past 4 years, and I only have the highest praise for him and his office staff. His front desk staff and his medical assistants are courteous and pleasant. He always has a vast knowledge for his expertise and always has time to listen to my concerns. He's been there for me thru routine exams, emergency visits, and for my childbirths. I would recommend him highly to anyone.
5.0 Rating
January 27th, 2011
Professional and compassionate
He has been my OBGYN for the past 3 years and I would not think of going anywhere else. The office has 3 other OBGYNS who are just as nice. The medical assistants and receptionists at this office are very nice and friendly. Dr. Scheifele has a very professional and courteous bedside manner. I would highly recommend him to anyone.
5.0 Rating
May 14th, 2010
Friendly office staff, good OB/GYN
This is for the 1850 Sullivan office. I've had Dr. Scheifele for a couple of years now, and I find him and his office staff pleasant to deal with. The only issue I've ever had was that he did not show up to an appointment b/c an issue had come up with a procedure that he was performing elsewhere. I just made another appointment and came back another day, it wasn't such a big deal. Not counting that day, the wait time is usually not bad at this office at around 10 minutes.
1.0 Rating
August 22nd, 2009
Dont waste your time with him.
He is rude and wrongly belittling. I just spoke to him as the on-call physician and I can not comprehend why anyone would speak to any other person in such an unprofessional, rude and obviously irritated tone. Any doctor that would question a patient's reasoning for calling when an emergency or worry of the possiblility of their situation being an emergency is the only reason why one would call in the FIRST place should not work with people at all. You want to be a doctor you everything that comes along with it, including night time calls that pull you out of your cozy bed to give advise to worried patients. Unbelievable.
5.0 Rating
April 27th, 2017
5.0 Rating
June 14th, 2016
5.0 Rating
October 9th, 2015
5.0 Rating
October 5th, 2015
5.0 Rating
September 17th, 2015
5.0 Rating
December 5th, 2014