Rate Now
Share Your Experience
Have you seen Dr. Stephen Simonich?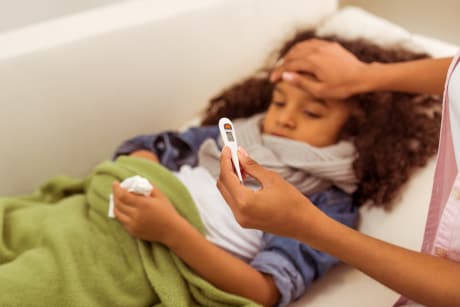 Flu
Get the facts about influenza (flu), including symptoms, who gets it, and what vaccines are available to prevent it.
35 Ratings with 18 Comments
5.0 Rating
November 21st, 2013
Amazing Doctor
After seeing two other doctors who turned out to be Horrible, I got an appointment with Dr. Simonich and am SO glad that I did. He is amazing. He talked to us like we were actually capable of thought and were not just an annoying way to get money. Very helpfully explained all of our options and went out of his way to help us! Wonderful I can't say enough how Great he is!
3.7 Rating
June 14th, 2013
Ehhh..
I don't remember him being so concerned about my frequenct shoulder dislocation , got surgery from him about 4/5 years ago haven't done anything to start shoulder dislocations! In other words I guess his surgery wasn't as successful as I thought ! Or I guess it's only good for the first 4/5 years? Then surgery again?..
1.0 Rating
March 5th, 2013
Had a followup appt w/Simonich(shoulder injury might ended up needing surgery) well after 75 minutes of waiting for him, no joke folks, after the wait in the first waiting room then the nurese said maybe another 20 minute wait in the exam room equaled total wait time of 75 minutes. My appt was for 4:30, I walked out of the exam room to find the desk dark, the ladies that I would have normally paid & made my next appt. with were all gone, I did come across one of his associates & her only response was "oh I'm sorry" & the cleaning crew were also there empting trash cans. I walked myself out to the outer waiting room and it too had all the lights out so I came to the conclusion that simonich wasn't even there. And to this day I have not yet got a call to apologize or check up to see how his patient is doing or even setup another appt. - not that I would ever go back. Complete disrespect for patients time, health & well being....must of had more important things to do that afternoon. Very disrespectful!
5.0 Rating
October 5th, 2012
Excellent Physician
My experience was excellent. The doctor was thourough and professional - the staff was courteous. Dr. Simonich spent time with me and never felt rushed like in some physician's offices that I have been in. It was a very good experience and I feel like I am in good hands. I would recommend him to anyone and will be bringing our entire family should we need him.
1.0 Rating
October 2nd, 2012
Learned more off the Internet
I was told in the ER (the ER doc happened to be an ortho)that I had 2 small fractures in my ankle. Two days later, I went to Dr Simonich. He told me it was "just" a sprain. When I told him that the ER doc pointed out 2 hairline fractures to me, he belitted the dr for being in an ER and said "I can take another look at the xray" but never did. I felt that he was very unconcerned with my issue since.. maybe since it was "just a sprain". He was very vague on healing or care of my ankle. He sent his nurse in who was horrible! She came in and began to fit me with a boot. She has obviously done this so often that she has no compassion for the pain that the patient is in. My ankle was bruised and extremely swollen as she began shoving my foot around. I felt as though I would pass out. After she left, I hobbled to the front desk and had questions like.. how long and how often I should wear the boot. How long should swelling and pain last, etc... I will not be going back to this office for my follow up visit.
5.0 Rating
February 14th, 2012
Not sure what people are talking about by giving this doctor a poor rating. Dr. Simonich was extremely nice and thorough about my diagnosis and treatment plan. I could not have been happier with my visit.
1.0 Rating
January 19th, 2012
1.0 Rating
August 9th, 2011
should have gone with "gut feeling"
Dr. Simonich didn't listen to what I was saying in describing my shoulder separation problem. But he was recommended by my doctor. Dr. Simonich didn't spend any time with me to tell me about the surgery. On my follow-up visit 2 days later, he didn't recognize me and didn't do much of an exam on the shoulder surgery. He just prescribed more pain pills. Two weeks after the surgery, I am in as much pain as I was the day after surgery. I have been trying to call his office since last Friday...this is now Tuesday...and I get no answer...only the answering machine. Dr. Simonich has left me hanging...and in pain...and confused as to where to turn.
1.0 Rating
July 14th, 2011
Dr Simonich office
Dr Simonich s great, the way the office runs = terrible! Can't ever reach anyone when call, it doesnt matter what time you call theres always an answering service & it takes forever to speak to someone, that's if u reach someone. It takes 7 minutes of being on hold to leave a message. Wait time iin office, usually an hour.
5.0 Rating
June 16th, 2011
family member
Nearby Doctors

Dr. Stephen Simonich is similar to the following 3 Doctors near Katy, TX.