Rate Now
Share Your Experience
Have you seen Dr. Stephen Stamatis?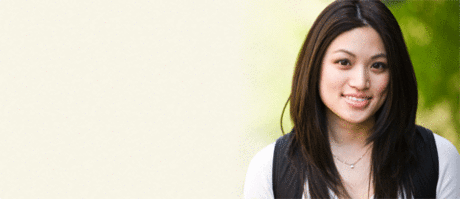 Birth Control
Get the facts about birth control so you can decide which type is right for you.
Quality Rating
Highly Satisfied
31 Ratings with 12 Comments
4.0 Rating
May 31st, 2016
4.0 Rating
November 27th, 2015
Love Stamatis, can't stand his staff!
I use to go to Dr Gardner before she got "famous" & decided being old but looking young was more important than her patients... Dr Stamatis was my chosen replacement. I have to say, he is WONDERFUL! He actually listens to all of my concerns & tries to make me feel as comfortable as humanly possible thru the whole process.. He's caring & kind. You can tell he really loves what he does & cares deeply for his patients. HOWEVER, his staff is incredibly rude, unprofessional & nosy. It's like being in High School all over again. That is literally my only complaint tho. If he had a more professional staff the whole experience would be flawless.
4.0 Rating
September 29th, 2015
Dr. Stamitis himself is WONDERFUL. He delivered my baby 7 years ago and has been my one and only OBGYN. His staff/nurse whoever answers the phones, are HORRIBLE MEAN UGLY people. They are rude every single time i call. They have no patience and expect me to know everything the doc does. Would not go to him if i didn't LOVE him!
5.0 Rating
September 11th, 2015
If I could give this man more than 5 stars, I would. He is absolutely BY FAR the best doctor I have ever been to and I've been to many. He is very compassionate and caring. He proves to me each time I visit him that he enjoys his job and cares for his patients. My concerns become his concerns. There aren't enough nice words to describe the kind of doctor he is.
3.7 Rating
July 10th, 2013
This is my third pregnancy however my first time using Dr. S. Dr S is a very thoughtful sweet dr. He always listens never rushes and always makes me feel at ease. I feel he is very knowledgeable and has a great way of helping me understand things I'm unsure about. *****UNFORTUNATELY ... As a professional business goes, you are only as strong as your weakest link. That being said, his staff lacks seriously in professionalism and competence. I could list so many different situations and instances where I have been more than just disappointed in the office staff and nurses at Weatherford OB GYN.
5.0 Rating
July 9th, 2012
He's the best!
I had Dr.Stamatis with my first child back in 2009 he was So wonderful! He really cared about my daughter and I. He spent so much time listening to my questions my fearsOf delivery and hospitals he made sure and took all my fearsAway. He delivered my daughter and even held her after she wasBorn. They even called and checked up on both of us!!Now I'm 28 weeks with my second daughter and still have himAs my Obgyn in super glad he will also deliver her!! Dr.Stamatis isBy far the best Obgyn ever!!! I'm so glad I have such a great doctor!I trust him with my life!!!!
5.0 Rating
July 19th, 2011
2.3 Rating
December 1st, 2009
I will never go back there.
5.0 Rating
November 24th, 2009
Dr. Stamatis is amazing!
Dr. Stamatis is an amazing doctor and he is SO caring and kind! I have never had a Dr. who takes as much time with me as he does or who cares about his patients like he does. He truly has been a blessing and I am so glad I switched to him for my OB/GYN. His office staff is awesome and very kind and professional!
1.0 Rating
July 13th, 2009
5.0 Rating
April 28th, 2009
5.0 Rating
February 14th, 2009
Finally found the perfect OBGYN
I have moved and have been looking for the perfect OBGYN, one as good as the one we moved too far away from. Finally found one in Dr. Stamatis. He is young, but absolutely wonderful. He took a LONG time during my consult/exam, was extremely thorough and very patient. I was surprised to exp. a doctor who doesn't seem in a rush or preoccupied, despite being quite busy. The staff at his office are EQUALLY wonderful-his intake assistant Lacie, I can't say enough about how sweet, attentive, thorough she was while going over my background. The assistant who took my blood for eval. was very talented-it didn't hurt and she was also very congenial. Finally, another assistant actually walked outside to give me concrete directions to get my mammogram. Unbelievable hospitality. I am so glad to have found another superior obgyn/office!!!