Rate Now
Share Your Experience
Have you seen Dr. Stephen Timon?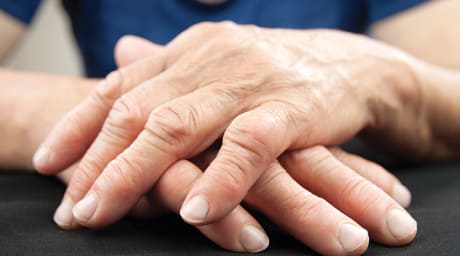 Osteoarthritis
Get the facts about osteoarthritis, including the symptoms and doctors who treat it.
Quality Rating
Highly Satisfied
147 Ratings with 80 Comments
5.0 Rating
June 22nd, 2017
Searching for Life 2.0
5.0 Rating
May 6th, 2017
Wonderful experience!
Short wait time, followed by thorough questioning and physical examination. Dr. Timon explained everything and answered all of my questions. Long story short...he recommended some physical therapy and within a week I was back to normal. I still do my home exercises and I have not a had even the slightest problem since.
5.0 Rating
January 8th, 2017
I Have My Life Back
If you are reading this, you are probably trying to decide if you want to move forward with your procedure, and to see if Dr. Timon is the right specialist for you....I myself was in your exact shoes. I injured my neck on Father's Day in a dirt bike accident, two weeks later, I started experiencing severe pain in my left arm, followed by incredibly severe numbness for several months. My quality of life was completely gone, I could not sleep, I could not function normally, and I decided to go see a specialist. I met with Dr. Timon, I found out I had a herniated disc in my neck, I tried physical therapy for several months as well as Steroid injections, it unfortunately did not help, so I very reluctantly elected to move forward with the cervical fusion surgery. From everything that I had read, and based on the severity of my symptoms, I went into it knowing there was a chance that I would never fully recover. I had the surgery three months ago, the symptoms were almost all gone within days of the procedure, and I now have NO symptoms at all. In a nutshell, I have my life back. Dr. Timon is not only an exceptional surgeon, he sincerely cared about my recovery, and I am forever grateful for what he and his staff have done for me. If you are as terrified as I was about the idea of ANY surgery near your spine, please trust me, the results are well worth it. All I can say, be brave, have faith, and know that you are in very good hands with Dr. Timon.
5.0 Rating
December 22nd, 2016
Fantastic Experience!
My experience with Dr. Timon and his staff has been fantastic. They are professional, exceptionally skilled, courteous and have great bed side manner. I came to Dr. Timon for a second opinion on my neck after a MRI revealed cervical spinal stenosis as the reason for the numbness and tingling in my left index finger and thumb. Dr. Timon recommended surgery to remove bone spurs and relieve the pressure on my spinal cord and associated nerve pathways. Honestly, at age 34 the severity of my condition caught me off guard and I was little reluctant to go through with the surgery. However, Dr. Timon's exceptional skill and transparent rationale for surgery made my decision to have the procedure so much easier. Dr. Timon and his PA (Michelle) thoroughly explained the procedure and patiently answered each and every question without hesitation. He performed an Anterior Cervical Discectomy Fusion (ACDF) of my C5-C7 vertebrae. It's been slightly more than 3 months since the surgery and I am so happy that I had it done. I regained sensation in my left index finger and thumb soon after the procedure and the painful spasms in my neck and shoulder are gone. Thank you all so much for the superior level of care.
5.0 Rating
November 30th, 2016
Cervical fusion
5.0 Rating
October 25th, 2016
Candidate for cervical fusion
5.0 Rating
September 19th, 2016
Neck Surgery
Recently completed neck fusion and I couldn't be more excited about the results. I appreciated Dr. Timon taking all the steps over time to try to avoid surgery but in the end it became the necessary step. Dr. Timon and Staff took the time to fully explain surgery and recovery expectations. Once awake I had instant relief from the pain I had been experiencing.The first 2 weeks of recovery took some patience with the neck brace but a minor detail for what was an great outcome.
5.0 Rating
July 8th, 2016
5.0 Rating
June 26th, 2016
One word: Fantastic. I visited with a few surgeons before finally being referred to Dr Timon. What a difference. He answered my questions with direct and concise answers which was refreshing. His post-op program was tremendous. It's one thing to have a successful surgery and other to have a successful recovery program. He's is perfect in both. Do exactly what he says and you will have results better than expected! The professionalism from everyone was superb. Can't say enough positives.
5.0 Rating
April 18th, 2016
C4/5 Fusion.
5.0 Rating
March 24th, 2016
Should have done it sooner!
I had a 4 cervical disc replacement. I was pretty scared going in. The surgery took a couple of hours. I was up walking within an hour of getting to my room. Came home the next day. Recovery was much easier than I thought it would be. Immediate feeling back in my arm and gradual feeling back in my fingers. The searing pain that I had before is gone. Glad I had it done. Dr. Timon and his entire staff are super!
5.0 Rating
February 28th, 2016
ACDF (Anterior Cervical Discectomy w/Fusion) C 5/6 and 6/7
I fought with pain in my neck/shoulder area and pain/numbness down my left arm for 8 years. Tried physical therapy- shots, anything short of surgery. My MRI was pretty evident that non-surgical solutions weren't going to change anything. Dr. Stephen Timon - never pushed surgery but merely presented the facts and potential solutions for me to select. My everyday lifestyle was becoming so impacted that I decided it was time for surgery to relieve the pressure on the nerve causing all the problems. I had 2 friends who went to Dr. Stephen Timon for the exact symptoms and both told me they had complete recoveries with no limitations in neck mobility. My surgery - ACDF Anterior Cervical Discectomy w/fusion (2 level disk fusion C 5/6 and 6/7 ) was a complete success. Pain and numbness were gone when I woke up in the recovery room. Very little pain/discomfort for the first week and went back to work 2 weeks after surgery. Started Physical Therapy 4 weeks after surgery and have no pain or previous symptoms. I would highly recommend anyone having similar symptoms to schedule a visit with Dr. Stephen Timon. He never gave the impression of being rushed during appointments and took as much time as I needed to answer questions and explain the surgery in a way I could understand. His PA - Natalie was also an excellent source of information and help during this entire experience. I have never visited with any doctor that saw you on your scheduled time as Dr.Timon.
Nearby Doctors

Dr. Stephen Timon is similar to the following 3 Doctors near Irving, TX.

Dr. Mark Greenberg

Orthopedic Surgery, Sports Medicine, Orthopedic Surgery of the Spine, Foot and Ankle Orthopedics

Irving, TX 0 mi