Rate Now
Share Your Experience
Have you seen Dr. Stephen Watson?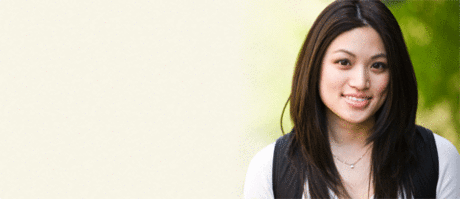 Birth Control
Get the facts about birth control so you can decide which type is right for you.
21 Ratings with 15 Comments
5.0 Rating
February 18th, 2016
1.0 Rating
September 22nd, 2015
Rudeness and Close to Incompetency
This physician is often very moody with patient and really does nothing to address patient's complaint, except to prescribe meds and referrals. Nurse/front desk associate, a bleach blonde, is totally argumentative, incompetent, and appears to hate her job, just awful!
2.0 Rating
April 11th, 2015
5.0 Rating
March 21st, 2015
the best!
I've seen doctor Watson once and will continue to see him as long as I can! The wait was incredibly short, he spent a lot of time with me, listened to all of my concerns and input, then worked with me to come up with a plan that we both agreed on. He was very caring, great with my little boy and it was a wonderful experience. I've had some terrible experiences with doctors lately that made me not want to see another doctor, but doctor Watson changed my mind and made me feel well cared for. He is competent, very well versed in medicine,and very caring. I would recommend him to everyone!
1.0 Rating
March 13th, 2014
Awful and uncaring
At first, I liked Dr. Watson...the first three visits. I have been having back problems and at first they were all very kind and he prescribed me pain medication for my back until I could get to a pain clinic. When I called today to get a LOWER dosage of the medicine, it was an adamant no from the receptionist. She said they were not a pain clinic and were no longer going to help me. I was in tears because I was in so much pain. She then said, "I'm hanging up now". Now, I am going to have to go spend thousands of dollars at the ER to get some relief. I will, once again, be looking for a new PCP.
1.0 Rating
February 12th, 2014
Rude Doctor VERY Rude Receptionist
I am( was ) a patient of Dr. Watsons and like some of the other reviews said I have heard him yelling at his patients and staff. Maybe that's why the receptionist was so rude today because she hates her life since she has to work with this "doctor." My 83 year old grandfather was brought in by his other granddaughter to get his refills and they treated him like he was an annoying, dumb, stupid old man. I called to inquire if there was another way for him to go about getting his refills so he doesn't bother the doctor and the receptionist was so rude and said no there is not and they were busy and no one was rude to him. I explained that my cousin was very shocked at how they made a patient feel terrible for asking their doctor for refills and she said, "Ma'am NO ONE was rude to them!" I told her it sounds like she was being rude with me. I told her I will be switching to another doctor as well as my grandfather and my parents who were seeing Dr. Watson too. If you want a rude doctor and a terrible receptionist but a fast wait time then this is the doctor for you. VERY unprofessional.
1.0 Rating
June 25th, 2013
Rude staff. Stay away
Staff was rude. No concern for patients. Bills patients incorrectly and billing office was the rudest lady I have ever spoke to. Secretary in the office stated the doctor doesn't have time to deal with billing questions. I will NEVER go back to this office again! Stay away!
1.0 Rating
November 16th, 2012
Rude behind closed doors
I chose to try Dr. Watson on the referral of a family member. At first, he seemed just fine, and I was very impressed with the speediness of the wait time. My first visit was just wellness.However, during a few visits, I could hear him yelling at his nurses, and the staff complaining about other patients. The walls are VERY thin, and you can hear Everything he and his nurses talk about down the hall.When I got sick though, he and his staff and nurses made me feel like an idiot for being there. They were all very heartless and rude, and this time I was the one they were talking about in the back room. The final straw was when instead of prescribing me a cough syrup, he gave me 2 days of samples. When I had used them, and they were working well, I called to ask for a Rx of it. I was refused the Rx and made to feel like I had abused the drug, when I had done Nothing wrong, and only taken it as he had prescribed. (which was not how is was directed from the manufacturer. Dr. Watson told me to take half a dose, and I did.)When I was on the phone with the receptionist who was telling me all of this, I relayed to her exactly how I had taken the sample. She became very hostile, and I asked to speak to the Dr. I was told he was unavailable, and so I asked for his voicemail. I was told he had no voicemail which was a lie, as I had overheard him checking messages when I was in the office before. She then proceeded to hang up on me.I immediately called back asking for the Dr again, and the receptionist told me she would not talk to me, and hung up on me again.I will not be returning as a patient to Dr. Watson, and would advise you to stay away from him as well.
5.0 Rating
August 28th, 2012
Great doctor who has a caring bedside manner
Dr. Mark is very kind and very thorough. He sits down to talk with you to find out what your complaints are and asks pertinent questions to determine how to best help you. His staff are compassionate and helpful. He accepts most insurance plans, but just check with your insurance.Very fortunate to have found him.
1.0 Rating
July 20th, 2012
rude
5.0 Rating
November 3rd, 2011
A GOOD nonintrusive, laid back MD.
5.0 Rating
October 14th, 2011
Wonderful office
I would like to note that I have been seeing Dr. Watson for 4 years now, and have never had a problem with the treatment I was given at his practice. There is never a wait while in the office, the staff is kind and courteous, and Dr. Watson is very concerned about his patients. I have read the other reviews regarding Dr. Watson, and there are obviously different opinions about the practice, so I feel you should definitely see for yourself. I guarantee your experience will be delightful!
Nearby Doctors

Dr. Stephen Watson is similar to the following 3 Doctors near Nashville, TN.

Dr. David Janz

Cardiovascular Disease, Pulmonary Disease, Internal Medicine

Nashville, TN 1.20 mi