Rate Now
Share Your Experience
Have you seen Dr. Steve Horan?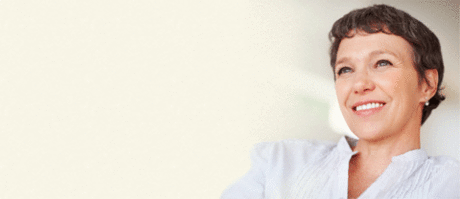 Fibromyalgia
Get the facts about fibromyalgia, including the symptoms and conditions that may be related to it.
Quality Rating
Highly Satisfied
33 Ratings with 21 Comments
5.0 Rating
January 12th, 2017
5.0 Rating
December 11th, 2016
5.0 Rating
November 7th, 2016
Highly recommend Dr. Horan and his practice
I've been seeing Dr. Steve Horan for over 10 years. He was first recommended to me by a friend who is a medical researcher. He was recommended to her after her previous doctor retired. Dr. Horan repaired a torn meniscus in her knee, and she resumed bicycling in various locations around the world, including Nepal. Dr. Horan has treated my arthritic right knee with a cortisone-type shot about once a year, and also the bursitis in my left shoulder. When my husband needed surgery for a damaged anterior cruciate ligament (ACL) and torn meniscus, I recommended Dr. Horan. That was in 2007, and my husband's knee has been fully functional since then. The office staff at Orthopaedic Physicians of Colorado is excellent--friendly and competent. They have an x-ray machine and technician in the office so you can get x-rays taken and receive a diagnosis during your visit. Besides being very competent, Dr. Horan is friendly, compassionate, and has a nice sense of humor. I highly recommend him and this practice.
Doctor's Response
We appreciate the kind words and feedback on Dr. Horan and our team! We will be sure to pass it along.
5.0 Rating
November 6th, 2016
New patient vist
After my Dr referred me to Dr Horan for the pain in my shoulder I called to make an appt. Like most of the best Doctors I was tols I had to wait for a few weeks. I asked if they could try to get me in sooner as my shoulder felt awful. I was called back within a couple of hours and got in the next day. Dr Horan explained I needed surgery and I felt better after reviewing my concerns and scheduleing surgery. Im in PT right now and they tell me theyve never seen a shoulder with this much movement this soon. I attribute it all to the great knowledge and care of the Dr and his staff.
5.0 Rating
September 26th, 2016
Truly honest!
When I visited Dr. Horan, I was prepared to hear that I would need surgery. Dr. Horan reviewd the report and said the rotator was so damaged that he couldn't guarantee even a 50% successful outcome. He went further to say that the only thing that would have benefited from surgery would be his wallet! This doctor is all about his patients-- not about how much money he could make. I don't know many people who have encountered a doctor like that! He's awesome, and I'm a grateful patient because he suggested a less expensive, less invasive, and less rehabilitative procedure.
Doctor's Response
We strive to provide the highest quality in patient care. Thank you so much for sharing this story with us!
5.0 Rating
September 9th, 2016
Great Experience!
I was beyond impressed with my experience with Dr. Horan and the medical staff. From my initial appointments in the office through my surgical visit at Rocky Mountain Surgical Center, I have nothing but high praise to give. The staff was kind, patient, professional, prompt, and made me feel at ease through the entire process. I highly recommend Dr. Horan and his staff to take care of myself and my family for any future surgical needs. Thank you!
5.0 Rating
August 7th, 2016
Physical Education Teacher
I wanted a doctor that understood me and how I wanted to return to physical activity. His work compares to any Sport specific surgeon in the area. I would rate his work comparable to any orthopedic surgeon that specializes in treating athletes. Treats you with respect and kindness and is very concerned with your recovery. Arrive early because he is very prompt and honors your time.
5.0 Rating
May 15th, 2016
1.0 Rating
April 13th, 2016
Nasty and ignorant doctor
This doctor accused me of trying to use him and other doctors to get pain medication (controlled substances). A review by my family doctor and my pharmacist showed Horan was acting on bad information that suggests he does not understand the system. He did not want to help me through my recovery from surgery.
5.0 Rating
April 8th, 2016
5.0 Rating
March 29th, 2016
Always a Good Experience