Rate Now
Share Your Experience
Have you seen Dr. Steven Linnerson?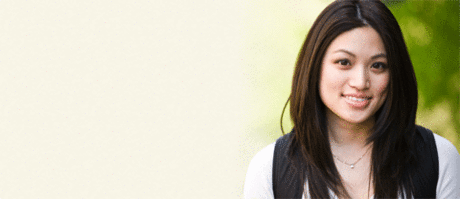 Birth Control
Get the facts about birth control so you can decide which type is right for you.
Quality Rating
Highly Satisfied
14 Ratings with 7 Comments
5.0 Rating
February 9th, 2015
Dr. Linnerson is my hero.
2.3 Rating
August 30th, 2013
Not good bedside manner
I was referred by my PCP to Dr Linnerson for my annual well-woman exam. The staff was friendly and helpful. The office was in an odd location and hard to figure out where to park, then where to go into the building, and then where the office was once you were in the building. I got there on time. Very short wait in the outside office, but once they got me undressed with the sheet things wrapping around me, I waited forever. I could hear him talking with another patient in a loud voice in the next room the whole time. With me, he was very unprofessional; borderline creepy when explaining how to do a self-breast exam. Not sure if he was trying to make light of it or not, but I am old enough to have had it explained multiple times and know how to do it myself. He wasn't rough on me during the pap exam, but not the gentlest person, either. He was brusque in manner and acted like he knew everything, and everything I said was wrong. He also contradicted what multiple other drs have told me previously and said, 20 years have passed--medicine has changed (without backing it up with any studies in print or online for reference--SO, I cannot even vouch that he indeed got the diagnosis/treatment plan accurate). The staff called me the next day; left a vague message, then I couldn't find the paper with my secret code number, so I never did get my results, even though I spoke with them after calling to find out my secret code--they said I had to call the number on the message (which I erased, since I didn't kinow my secret code and it said if you have trouble, call the office; plus, the live people also kept calling me and leaving messages--only to tell me to call the automated number to get my message, which they refused to give me, as I mentioned--round and round we go). I will not be going back.
2.3 Rating
September 19th, 2012
Uncompassionate
I found Dr.Linnerson to be uncompassionate when I went to see him. I had just found out I was pregnant and he kept on telling me that there was a possibility that I would lose the baby. I found that to be disheartening and rude.This was my first pregnancy and the last thing I wanted to hear is how I can lose my pregnancy. I knew that it was a possibility, but an Ob/GYN shouldn't have to keep on bringing it up. I went to a different OB after that!!!
1.0 Rating
June 23rd, 2011
Dr. Linnerson has the God complex.
I was referred to Dr. Linnerson by my oncologist. I explained the problems I was having to him and he was very condescending to me. He talked to me and asked me questions like I was a child. He ignored my questions and laughed at my concerns. He has a terrible bedside manner. He was so rough on me during the pelvic exam that my lower abdomen was sore for two days afterward. He thinks so highly of himself that he will only refer to himself in third person. Even if he is a good surgeon with a lot of experience, it is still just not worth it to go to him. On a different note, his nurse and staff were very friendly.
5.0 Rating
June 14th, 2011
I had my two high-risk babies 22 and 16 years ago. Dr. Linnerson always took the time to listen to my concerns & answer questions. I had a c-section with my second as she was breach. He tried to avoid the surgery, but was unable to turn her. I continue to see his practice for my gynecological needs. He is the best.
1.0 Rating
May 2nd, 2011
One of the worst experiences of my life.
My old OB retired recently, and I was referred to Dr. Linnerson by one of my friends. I looked him up, and since he had nothing but glowing reviews I decided to make an appointment. The staff was very friendly, and the wait was reasonable. He used a friendly tone throughout the appointment, but was often condescending and did not listen to my concerns. He even laughed at my concerns at one point. He made multiple comments about my sexuality that made me feel uncomfortable before referring me to an RE. I don't know if he was just having an off day and I was just at the wrong place at the wrong time or what, but the whole experience with him (not the rest of the staff) was traumatic. :(
5.0 Rating
June 11th, 2009
5.0 Rating
January 14th, 2015
5.0 Rating
December 30th, 2014
5.0 Rating
August 26th, 2014