Rate Now
Share Your Experience
Have you seen Dr. Steven Battaglia?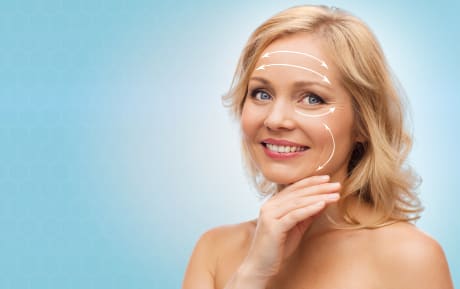 Facelift
Get the facts about facelift, including the visible signs of aging that different types of procedures can address.
19 Ratings with 8 Comments
1.0 Rating
October 27th, 2015
5.0 Rating
June 24th, 2015
So happy I have this Doctor!
5.0 Rating
December 20th, 2014
Great experience
5.0 Rating
August 8th, 2013
Dr. Paul S. Lee
I am very surprised to read the negative comments about Dr. Lee. I needed to see an ENT and the Battaglia's were booked solid, got in to see Dr. Lee instead. I absolutely love him! He was very helpful and took time to sit with me and explain what was happening in my ear. He inserted a tube for drainage and now I'm just fine! Follow-up appointments with him ran smoothly, didn't have to wait long at all. I don't need to see the Battaglia's, Dr. Lee is perfectly fine with me.
5.0 Rating
August 16th, 2012
1.0 Rating
March 22nd, 2012
Waste of my time
I waited forever to see him. When I saw him, he only spent 5 minutes with me. Gave me antibiotic for my dizziness. Made me wait again for a hearing test, which I don't feel I needed. NOW billing me because his staff did not submit my documents to my insurance company.Do not go to this Doctor's office.Stay away!
1.0 Rating
March 11th, 2012
Fraudulent Billing Practices
I was referred to Dr Battaglia by a friend who had her tonsils out and said he had done a lovely job. I made an appointment because I had been battling too many cases of Strep and wanted a consultation. I paid my $50 dollar copay and he talked to me for about 5 minutes. He stuck a light in my nose and said I should definitely have my tonsils out. He was also training a medical student at the time and spent more time explaining things to him than to me. I decided to go ahead and make the appointment for the tonsilectomy after carefully researching my insurance and all the costs involved. I received my bills about a month after the surgery and paid them promptly. About three months after that I got another bill from Battaglia's office for an extra $220 dated to the day of my original office visit. He had charged the insurance for some procedure and they of course did not pay it so he was charging me. I waited about a month figuring they would figure out their mistake and fix it. Then I received two more notices that my account was overdue. I called the office and was informed that the head of billing was not available. I left them specific times they could call me back. They called back at times when I had already told them I would be unavailable. When I finally got a hold of the billing lady and explained to her why the bill was wrong, all she did was say she was sorry medical care was so expensive and she would try to discount it for me. She completely ignored the fact that it was a fraudulent bill. (I had already checked my EOB and knew the insurance had already paid them for the office visit) She said she would get back to me with a new bill. I received the exact same bill about a month later saying that if I did not pay they would send me to collections. Since she obviously didn't know what she was doing, I sent a letter informing them of their mistake and showing them that I had clearly paid all that I owed them. I cc'd it to the Doctor as well. They wrote me back referencing some other date and made it clear that they still thought I owed them this money. So I wrote ANOTHER letter again pointing out the mistakes of their billing practices (and the many mistakes in their correspondence). Instead of acknowledging receipt of that letter, they sent another bill threatening collections. This isn't over. I will not pay them money for something I do not owe and they cannot threaten me with collections just because they made some mistake in their coding or billing.Bottom line, not only does Steven Battaglia have fruadulent billing practices, his office staff are also unprofessional and incompetent...
5.0 Rating
October 18th, 2008
great physician
5.0 Rating
October 17th, 2016
5.0 Rating
March 13th, 2016
3.0 Rating
December 11th, 2015