Rate Now
Share Your Experience
Have you seen Dr. Steven Chamberlain?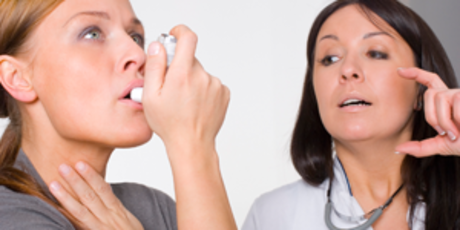 Asthma
More than 22 million Americans of all ages have asthma. Prepare to talk to your doctor about symptoms, diagnosis and treatment options.
16 Ratings with 11 Comments
5.0 Rating
July 19th, 2017
Love Dr. Chamberlain
Yes, waiting for him can be lengthy. That is due to the time he spends with his patients. I never leave his office with questions. He explains everything thoroughly. I've never found him to be rude and/or condescending, as other comments have suggested. I have been seeing Dr. Chamberlain for a number of years. Now the office staff could be friendlier. I find them neutral - not nice nor rude. Although they due borderline the rudeness.
5.0 Rating
January 11th, 2016
He has kept me walking for 30 + years. He tells it like it is but he has a great sense of humor.
5.0 Rating
November 17th, 2015
1.0 Rating
October 22nd, 2015
Southern Oregon Orthopedics - Dr. Chamberlain
This doctor is rude, arrogant, condescending and insensitive. His only "botton line" for knees is knee replacement. I explained the incident that caused my knee pain and after reviewing the x-ray, his diagnosis was osteoarthritis in both knees. It was my right knee that took a bad fall and he didn't even consider a thought that I might have damaged the meniscus, or torn a ligament - or, if he did, he didn't share it with me. I went ahead and "signed up" for the 3 Euflexa injections and Chamberlain said it take up to six weeks to really do it's job. It's been almost 3 months and my right knee, after about 4 weeks seemed to improve, but has slowly gone back to the pain that I initially had before the injections. This man has a personality disorder - I would not go back to him. His rudeness and arrogance are not worth the stress when you are already in pain and need help. He, in my opinion, is emotionally and verbally abusive.
1.0 Rating
June 12th, 2015
1.0 Rating
November 7th, 2013
Worst Dr. Ever.
I was a bodybuilder for 8 years. I was in a car accident with several injuries. When I saw Chamberlain - he flipped my xray up - looked at it for 1/2 a second - and flipped it down. Then he said, " nothing I can do for you and there is not a Dr. around who can. You will be handicap for the rest of your life and we won't know how bad for a few years." I asked him a few more questions and he then again said, " Let me put it this way - you will never do anything you are use to doing again". And he sent me on my way. I located a Dr. in the bay area - he was able to fix my injuries. I called Chamberlain to tell him that there is someone out there that can fix my type of injuries and asked if he wanted the name just in case someone else came in that he could fix. He said, NO I DON'T CARE... HE IS A CRAPPY DR. DON'T GO TO HIM. I WOULDN'T EVEN GIVE HIM A STAR BUT THE SYSTEM WANTS AT LEAST ONE. HE SHOULD HAVE HIS LIC. TAKEN AWAY.
1.0 Rating
November 3rd, 2012
No No No
I suffered for over a year, had unnecessary surgery, and almost lost my leg because this guy is so full of himself it took 2 other doctors to convince him my knee replacement was infected.
1.0 Rating
January 12th, 2011
Don't even think of seeing this doctor.He did a surgery on me that went bad. Verbally abused me when I complained about it and sexually harassed me in his office.It appeared to me that he is mentally and physically impaired or has a substance abuse problem or both. Creepy!!!
1.0 Rating
January 12th, 2011
Creepy doctor
Dr. Chamberlain did a Total Knee Replacement which now, one year later, has to be redone because of his incompetence. When I told him about the proble ...
1.0 Rating
August 12th, 2010
not recommeded
1.0 Rating
May 29th, 2010
Be forwarned
I received a total knee replacement in the last two years done by Dr. Steven E. Chamberlain. I have had nothing but problems with my knee since then. Dr. Chamberlain treated my concerns with complete disreguard and verbally abused and belittled me when I brought them up. I would not recommend him to anyone.
5.0 Rating
September 5th, 2017