Rate Now
Share Your Experience
Have you seen Dr. Steven Erickson?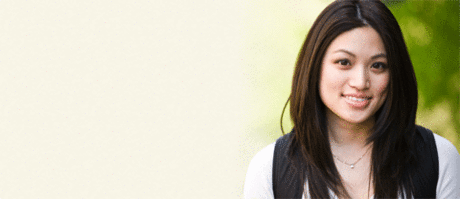 Birth Control
Get the facts about birth control so you can decide which type is right for you.
Quality Rating
Dissatisfied
14 Ratings with 6 Comments
1.0 Rating
September 11th, 2017
This Dr is a Joke!!!
Was sent to this Dr by Good Samaritan Hospital after an E.R. visit..Was trying to explain that my brother needed a surgery that was time sensitive...if it went out passed 6-8 week wait my brother could stay paralyzed(and we had already been waiting for 3 weeks) This Dr came in and was Completely Rude, Arrogant and did not want to hear anything we said. he made a determination of physical therapy to start out 30 days from then I was livid... No need trying to ask him any questions or much less confront him about making that decision when he was still lacking the MRI. He resulted to acting like a 4 year old. I DO NOT RECOMMEND THIS DOCTOR TO ANYONE!! He is not there for patient care...just pharmaceutical benefitsand a pay check. His student (Fellow) was FAR MORE PROFESSIONAL! And if you are currently a patient I suggest a second opinion. By the way we left that office and found a Real Doctor and my brother had surgery 2 days later.. And he is back to normal now. This Doctor is truly a Joke.
1.0 Rating
February 20th, 2017
WORKMAN'S COMPENSATON CASE - WAS TO REVIEW HEAD INJURY, MAKE A DIAGNOSIS AND EXPLAIN TREATMENT OPTIONS
I was sent to Dr. Erickson to review a head injury I received during a work related accident. He displayed an arrogant, cocky, rude and condescending level of professionalism. His body language was intimidating - he would laugh out loud if he disagreed with what I stated my symptoms were. He did NOT listen and made a diagnosis based on his warped interpretations of very minimal testing in his office. He asked few questions and answered my questions with few words of explanation. I would recommend that you seek other care if you want to recover and get the true diagnosis and treatment you deserve. I feel like doctors have an obligation to make sure that their patients have all the information about their injuries that is medically available. They should at the least, educate you on what to expect (not laugh at you!) and your options for treatment. I needed to hear his professional opinion about how he would care for me so that I could make a decision about what to expect. Dr. Erickson's lack of respect shown to me and my family during my one and only visit with him, was ethically sub-standard. The office visit with him showed NO doctor/patient environment that would in any way offer comfort, healing, kindness, compassion, dignity or respect. I requested another doctor immediately. DO NOT GO TO THIS DOCTOR FOR YOUR CARE!
1.0 Rating
October 3rd, 2016
I would NEVER recommend this doctor to anyone for any kind of care
If you are looking for a doctor that does NOT listen to you the patient, or even to your family, your concerns about your medical condition will never be addressed. This doctor tends to laugh out loud at you when he disagrees with what you are saying. Personally, I think that is disrespectful and rude. He provides you with limited options of care and few definitive reasons and statistics for why you are having the problems that you are having. He is very cocky and argumentative. But if you like that kind of person and do not care what kind of care you receive - then he is your guy! Good Luck!
1.0 Rating
February 19th, 2016
Stay Away
I suffered a TBI. I began seeing Dr.Erickson after a Banner Hospital referred me to the concussion center. Initially, I felt relieved to have a doctor who promised if I had the therapies I would recover with no problem. After weeks of vestibular and vision therapy I am still struggling with symptoms. Dr. Erikson has become very arrogant and says I should be fine. He had the nerve to recommend counciling. He refuses to listen to your symptoms. My experience has mirrored some of the experiences described in other reviews. Beware Dr. Erickson. He should not be treating brain injuries.
1.0 Rating
January 12th, 2016
arrogant
Not a great Doctor at all. I suffered a TBI and he should have referred me to a specialist but just sent me back to work. now after all these years i and still suffering with the effects. I wouldnt recommend him at all. Patient BEWARE!!
1.0 Rating
February 24th, 2014
When I first met Dr. Erickson I was so relieved to meet a doctor that specialized in concussions and promised me I would get better. I went two or three times a week to his office for therapies and doctor visits. I feel worse than I felt when I started seeing him. I have spent hundreds of dollars, been compliant with all the therapies and was told I need to see a therapist because I am anxious. The therapist said I was fine. Since I am not getting better Dr. Erickson has become arrogant and made me feel like it is my fault. My family and I can't believe it! I thought he was a neurologist until recently. I would strongly suggest going to Barrow's BRAINS center you are initially evaluated by a neurologist and your plan of care might actually may work. I have an appointment at Barrows next month and can't wait. Stay away from the Banner Concussion Center.
1.0 Rating
August 26th, 2017
5.0 Rating
February 24th, 2017
5.0 Rating
November 15th, 2016
2.0 Rating
April 16th, 2016
Nearby Doctors

Dr. Steven Erickson is similar to the following 3 Doctors near Phoenix, AZ.