Rate Now
Share Your Experience
Have you seen Dr. Steven Fulop?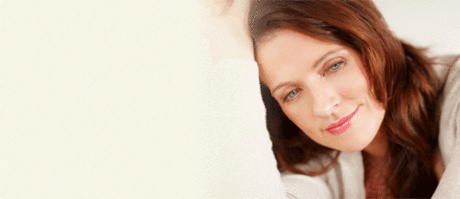 Epilepsy
Get the facts about epilepsy, including the different types, symptoms and causes of the condition.
35 Ratings with 13 Comments
3.0 Rating
December 18th, 2015
3.0 Rating
September 22nd, 2015
worse doctor
1.0 Rating
July 29th, 2015
Wouldn't send my dog to him.
Arrogant little _____. Said I just had natural age progression. Went to a REAL hospital, neurosurgeon who based on MRI's said I had MAJOR herniations in my neck. Had major surgery on my neck for triple level fusion and bone spurs removal. I think Fulop blew me off cause he wasn't experienced enough to do it.
1.0 Rating
July 29th, 2015
Rude doctor
1.0 Rating
April 16th, 2015
2.3 Rating
June 3rd, 2014
Not sure you can trust the diagnosis made by him
Dr. Fulop seems to be knowledgeable in issues regarding the spine..I waited over a half an hour to see him--even though I was the only patient in the office..He didn't spend much time with me..Dr. Fulop dismissed my concerns and symptoms as not being spine related..Which, I don't know how he could make a proper diagnosis without doing a neurological exam--or examining me in any way..(Other than the nurse taking my blood pressure)..I'm not sure I would trust him performing a surgery or making an accurate diagnosis..I'm supposed to have a follow up appointment after some imaging studies..But, I'm not sure whether or not I can trust him..
1.0 Rating
July 16th, 2012
L-O-N-G wait, inaccurate diagnosis
I was very disappointed with this doctor. I waited over an hour to see him and then felt like I was rushed through my appointment. Don't know if it was an off day for him or what but he made me feel like he had better things to do and just wanted to get out of there. Wound up with another doc who made me feel very comfortable and took time to answer all my questions.
5.0 Rating
October 29th, 2011
I went to Dr. Fulop for an cervical discectomy and fusion. He is a very compassionate physician and very knowledgeable. He takes his time with his patients. I have been having a slow recovery and he has been with me all the way. The medical world needs more young physicians like him. I am a nurse, so I know the good and the bad in physicians and he definitely rates in the top of neurosurgeons.
1.0 Rating
August 16th, 2011
My first initial visit with Dr. Fulop was wonderful. He had an excellent bedside manner and ws very knowledgable and took the extra time to answer every single one of my questions. Trying to schedule a follow-up appointment after my MRI was done was a truly horrible experience. I was given an appointment almost 2 months in the future. When the pain meds he had given me for a herniated disc did not last that long I was told I would have to go to the emergency room and get a refill there. Obviously the er staff was surprised by this, (I did go) and told me they are not a long term care facility. Even though Dr. Fulop had access to my MRI results right away I was still given no other alternative to an almost two month long wait to a follow-up appointment other than the er. I decided to go with another doctor that was not a surgeon who has been able to provide some pain relief with nerve blocks and was able to have three appointments an addition to two nerve blocks done with this new doctor before I was able to get in to see Dr. Fulop. When I finally did have the appointment with him I was with him for less than two minutes after a seven week wait (!) for the appointment and all he told me was he didn't think I was a candidate for surgery and he thought I should seek another doctors opinion and he could refer me to one if need be. Then he asked if he could escort me out. His office staff, Manaar, was the only person who even tried to help me by taking the time to call me after her shift had ended from her cell phone to tell me that the doctor could not see me and to go to the er. And then the er says to go to my doctor for long term care. What a horrible cycle to be caught up in and I will be forever grateful to the staff at the Cleveland Clinic Spinal Institute for all of the work that they were able to do in the wait time just to see Dr. Fulop for a follow-up appointment. Regardless of what may be great knowledge on the subject I would never recommend this doctor if your looking for any kind of help or relief in a timely manner without coming to him through the er.
5.0 Rating
August 10th, 2011
Kathleen A Novak
Steven Fulop did emergency surgery on my father who had a head injury and brain bleed from falling and did an excellent job on saving his life. My father is 80 and had a whole list of issues prior to having this surgery. Thank you Dr. Fulop for your professionalism and dedication to this type of practice.
5.0 Rating
July 5th, 2011