Rate Now
Share Your Experience
Have you seen Dr. Steven Giannotta?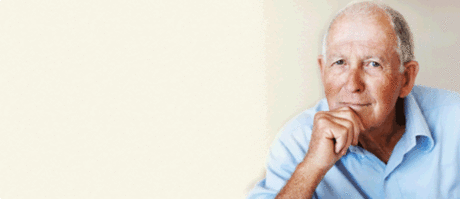 Parkinson's Disease
Get the facts about Parkinson's disease, including symptoms and how the disease progresses over time.
Quality Rating
Highly Satisfied
37 Ratings with 13 Comments
5.0 Rating
April 4th, 2017
1yrs. Anyversary from brain aynevrizma sergery.
5.0 Rating
January 17th, 2016
Outstanding
Dr. Giannotta is an incredible surgeon and person. I traveled from MA to CA for a complex brain surgery with one of the top teams (if not THE top team) in the country for Acoustic Neuroma retrosigmoid surgery. He and Dr. Friedman and their entire team at USC went above and beyond to ensure I had the best possible outcome. Their skills are unmatched, and I have no regrets. If it weren't for this doctor, I don't know what kind of shape I'd be in. I saw three Boston specialists and none could compare. God bless you, Dr. Giannotta!
5.0 Rating
May 11th, 2015
5.0 Rating
November 14th, 2014
Amazing
5.0 Rating
October 21st, 2014
Wonderful
e loved working with Dr. Giannotta! He was very thorough in answering our questions and made sure that we understood all the risks before we committed to surgery. My husband and I were so impressed with the amount of time he spent with us in our initial visit, and his understanding of the difficult position we were in with two young children and a mom in a lot of pain due to a large herniated disk. He has a wonderful bed-side manner, and was so patient with all of my post-op questions. I've recommended him to a few friends already. Thank you, Dr. Giannotta! I wish more doctors were like you!
5.0 Rating
September 30th, 2014
Thank you Dr. Giannotta
5.0 Rating
September 29th, 2014
Great Doc!
5.0 Rating
September 18th, 2014
5.0 Rating
September 16th, 2014
Wowwwww................
I have been a patient of Dr. Steven for almost 5 years. I love this place. They take great care of me and always listen. They have been able to reduce my severe pain thru the dorsal column stimulator and medications. Without my implant, I would not be a functioning wife and mommy. . Thank you Doctor for giving me my life back!
1.0 Rating
September 2nd, 2014
NO...not on your brain or your life
I am going to cap my thoughts in a concise manner: no! I can look past brain surgeons that are offputting and even rude. I am not there to be their friend however, I am there to get answers. This surgeon did not answer my questions to my needs (detailed). I need to TRUST my surgeon when I ENTRUST them with my life.
1.0 Rating
October 11th, 2013
RUN AWAY FROM THIS GUY!
I had a surgery some time ago for a brain tumor and this surgeon removed around 50 percent. I thought since I had most of my vitals and no facial weakness that I escaped the surgery with a most 'ideal' outcome. This surgeon was supposedly my attending surgeon but he performed a much less than ideal surgery (he oversaw an eight year resident). I was assured that he was on the AN board (experienced surgery for tedious tumors around vital nerves). Although, at the time, I was told I had to have another procedure to get rid of the other percentage, my tumor did return very aggressively (rare for a slow growing tumor) and was in almost the same position a year later....as a year prior. In around 1.5 years I had to face yet, another brain surgery. . At the time, I had little choice since I dropped my insurance (it was a private facility and could find nothing wrong with me) and was suffering from brain swelling due to tumor compression. I consulted (after getting expensive and necessary insurance) with more than FIVE neurosurgeons from top hospitals all over the country such as :UCLA, CEDARS SINAI, JOHN HOPKINS, and MASS GENERAL . The concensus was that his surgery was less than ideal and several actually said it was incomplete and told me it was 'most unfortunate for me' . I am certain that most other surgeons would have done a much more thorough job in the removal of my tumor (which has caused me additional suffering and another very difficult surgery). What neurosurgeon only cuts half a tumor with no complications during the surgery?! I will tell you: an irresponsible one! My advice is to get decent medical insurance (as I did>>>late) and go elsewhere. USC (private and public) is a dirty facility with lots of Staph floating around and a very high rate of morbidity and infection (see the stats online...do your research....SAVE YOUR LIFE!).