Rate Now
Share Your Experience
Have you seen Dr. Steven Graham?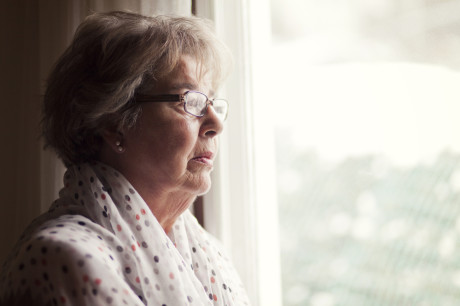 Clinical Depression
Get the facts about clinical depression, including the symptoms and related depressive disorders.
50 Ratings with 18 Comments
5.0 Rating
August 3rd, 2017
Great experience.
1.0 Rating
April 11th, 2017
HORRIBLE STAFF!!!
5.0 Rating
October 18th, 2016
LDNAVE
I have never been to a nicer Dr. and he always spends lots of time, making sure I am as well as I can be, considering all my complications. I have never had trouble getting appointment, and the staff is always super nice and professional. I rarely have had to wait , unlike many other Dr.'s offices. He is just a good Dr. and I would recommend him to anyone. I have mater of fact.
1.0 Rating
June 10th, 2016
As with many, required to submit to second opinion examination due to my status on federal worker's compensation. The exam was interrupted several times as he took calls out of the room. All in all, he spent perhaps 15 minutes in the exam room. Upon receipt of the medical report, I found Dr. Graham discounted my pain resulting from a traumatic brain injury nearly 9 years earlier and certified I no lingering neurological impairments. Basically, what Dr. Graham did, in his medical opinion, was to claim my pain management physicians and nurse practitioners were committing medical malpractice by continuing to prescribe pain medications. He did not address the presence of my pain, it's effect on my day and the side effects of the various medications legally prescribed. He walks and talks like a duck, therefore he must be a QUACK!
3.0 Rating
March 9th, 2016
do not recommend
1.0 Rating
September 18th, 2014
TERRIBLE
There are WAY better doctors out there other than Dr. Graham. His staff is beyond rude and treats everyone like they are 2nd class citizens. Don't waste your time because even if you can handle the rudeness of the front desk, Dr. Graham won't listen to any of your complaints and barely even looks at you during the exam.
1.0 Rating
February 28th, 2014
be warned
5.0 Rating
November 26th, 2013
Dr. Graham is very personable and caring. He never rushes thru a patient visit. He spends an much time with you as is needed. His diagnosis for my wife and myself was extremely accurate. No one could be more courteous and helpful than he and his staff. Further, he and they will go the second mile to help you. I would rate Dr. Graham 5 stars.
2.3 Rating
August 12th, 2013
Great Doctor, Abhorrent Staff
Doctor Graham is knowledgable and attentive, but his office staff cannot be bothered to do their job. Apathy renders them totally incompetent, jeopardizing client wellbeing. I will not be returning.
1.0 Rating
May 10th, 2013
Staff Unprofessional
The doctor's billing practices are unprofessional. They billed me once and I made payment schedule and paid my first payment. Then, they never billed me again until two years later. Common billing practices for most of Corporate American is to send out monthly statements including Doctor's offices. (For everyone's information, I am a degreed Accountant and I have worked for Doctors before) I had to call them twice because no one called me back. I was trying to explain that I paid the account and find out why they didn't bill until now. They blamed it on a computer issue and gave me an attitude and tone about it. I gave it right back. Threatening to take me to collections! I wanted to speak to the Doctor and they refused to allow me to speak to the Doctor.
5.0 Rating
March 31st, 2013
Superb Neurologist
I've been seeing Dr. Graham for migraines. Yes, his wait time is a little long, but he also takes time to talk to you and listen to your concerns. He doesn't shuttle patients in and out of his office like other doctors. I feel like he actually cares about getting the best treatment for his patients. Dr. Graham is very kind and has good bedside manner. I've observed him talking to his Alzheimer's patients and he is very patient with them.