Rate Now
Share Your Experience
Have you seen Dr. Steven Sloan?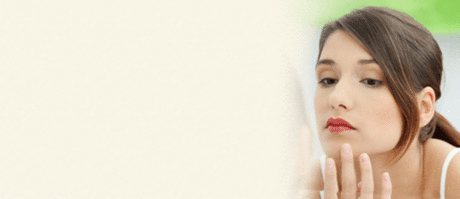 Acne
Get the important facts about acne, including the different types and what causes it.
14 Ratings with 8 Comments
2.0 Rating
October 19th, 2016
Excellent dr, bad attitude
First time I saw this dr, I thought he was the best ever, I am still think he is, I suffer from cholesthetoma and have 4 surgeries in me ears. They need to be clean every 3 months. For very serious reasons ( i was out of the country and sick did not called to cancel my appt) he scolded me before,during and after my examination because I did not called to cancel he wanted to charge me for my lost appointment. Not only that he made me wait for 1 hour and 45 minutes IN THE EXAMINING ROOM! I was there on time AND THERE WAS ONLY 1 PATIENT AFTER ME, he was so upset about me loosing my last appointment, made me feel horrible, very combative. Shame! He is an amazing ENG. I will never come back!
2.0 Rating
March 24th, 2016
Bad Attitude
I was referred to dr Sloan by a doctor that I trusted. On my first visit he was running late and he spent very little time listening to what I was a trying to explain to him. I chalked it up to Doc stress! My next visit with him was even worse. He was combative and rude . In addition he overlooked something very serious. I had a Ct-scan last week and a new ENT doctor discovered I have a large cyst in my maxillary sinuses. Apparently I have had it for quite some time. If Dr Sloan had taken the time to listen, look, and examine, he would have discovered it eight months ago. Instead he said there was nothing wrong with me. Don't waste your time here!!
1.0 Rating
February 25th, 2013
Inconsiderate from front to back
I don't usually write reviews unless it's terribly bad or exceptionally good. Unfortunately, Dr Sloan falls in the terribly bad category. I had seen Dr Sloan 3 times. The first time I waited over an hour. The second for 50 minutes and the third time, I walked out after waiting 20 minutes. His staff is rude and incompetent. They don't offer any explanations for the delay. The last appointment when I walked out, I explained to the lady at the front desk about previous wait time and said the constant delays were not acceptable. She said, "yeah" and that was it. Dr Sloan himself make you wait for an additional 10 minutes after I'm are in the examining room. Then he rushes through his examination when he finally sees me. He prescribed an ear med that had temporary relief for his diagnose of swimmer's ear. Which I now have high doubt that it was misdiagnose. Avoid the aggravation and find another doctor who isn't so inconsiderate and incompetent.
1.0 Rating
July 10th, 2012
poor bedside manner
My dad is 80 years old and has cancer. He had been in another part of the hospital for surgery to remove and test this cancer spot and he was referred to Dr. Sloan for further review of a spot that was questionable inside his mouth for cancer. My dad was given Vicodin for the pain from surgery and when he was in the waiting room of Dr. Sloan's office he started to get sick in a garbage can. Dr. Sloan came rushing out of his office and pushed my dad's wheel chair out of his office and down the hall saying he couldn't be in his office like this and telling my mom she needed to get him out of his office while he was pushing his chair down the hallway towards the elevator and pushing the buttons for the doors to open. This whole time my dad is getting sick and my mom is telling the Dr. to just leave, she was taking care of him and had it covered. Dr. Sloan never offered water or napkins or even asked if my dad was ok. He doesn't deserve to be apart of the amazing team of doctors at St. Mary's with this type of bedside manner. I am very disappointed and angry to learn that my parents were treated like this.
1.0 Rating
April 1st, 2011
warning!!!
5.0 Rating
September 29th, 2010
great experience
Dr, Sloan was the first and only ear doctor who correctly diagnosed my condition. Without his expertise, wamth, compassion and knowledge I would still be suffering from the problem and be in far worse shape than I am. i can`t speak highly enough of him. He spent more than enough time with me. He explained everything to me and he pointed me in a direction to seek further help. My experience with him was very fine.
1.0 Rating
October 10th, 2009
Aoid this greedy doctor
1.0 Rating
March 1st, 2009
Rude, mysoganistic, condescending pig.
I had a terrible experience with this doctor. He was extremely combative, did not take into consideration my needs, or questions, and had THEE worst bedside manner of any so-called physician I have ever had the misfortune of meeting. I felt disgusting when I left. Hands down the single worst medical experience of my life.
1.0 Rating
September 21st, 2015
5.0 Rating
November 3rd, 2014
1.0 Rating
October 13th, 2014
Nearby Doctors

Dr. Steven Sloan is similar to the following 3 Doctors near San Francisco, CA.